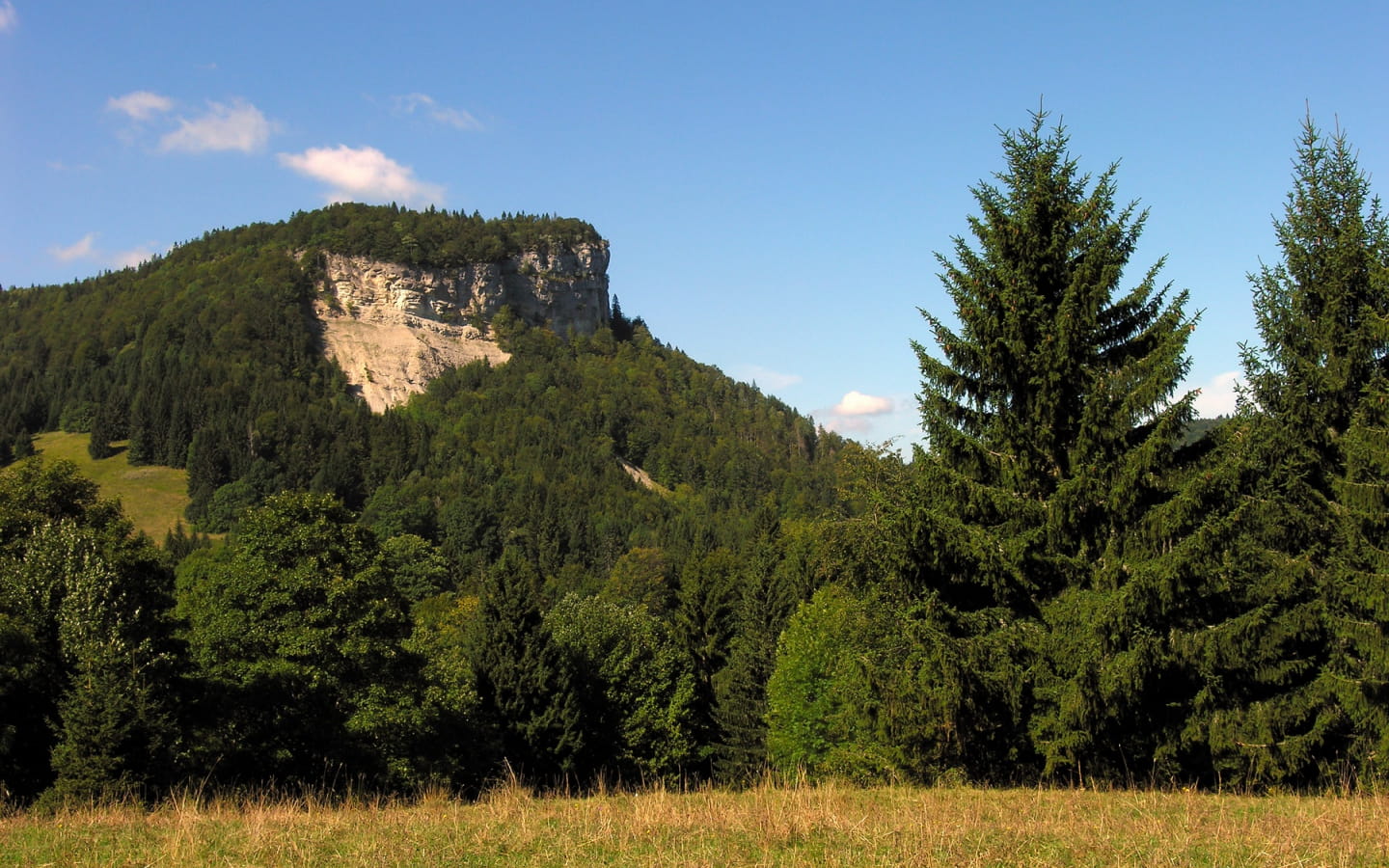 -
From the top of its 1282 m, Mont Fier is worth a detour, the view is amazing.

Le Mont Fier overlooks the hamlets of Arcets and Les Rivières and offers you a remarkable view of La Roche des Arcets, Lac des Rousses, the Orbe valley, as well as the Noirmont and Dôle massifs.

This summit has the particularity of escaping the rule of the formation of a mountain: it is the unique example of the Jura perched syncline.

Environment
The peregrine falcon: the cliff of Mont Fier is a protection zone for the peregrine falcon, which nests there. This falcon is the fastest of the dive raptors. Its tapered scythe-shaped wings and dark color on the top, gave it the name Peregrine Falcon. Horizontally, it reaches a speed of 185km / h when chasing prey. But if he dives from a great height to perform a nose-down capture, he can reach the breakneck speed of 350km / h!

The name "Mont-Fier" is pronounced "Mont fié". The word "fié" seems to be a distortion of the old patoise form of beech (foya) or fir (fia). For some researchers, "trusted" means "wild" instead. In any case, it seems that Mont Fier refers to a wild and wooded region ...
For more informations
Le Mont Fier
Brochures edited by Montagnes du Jura