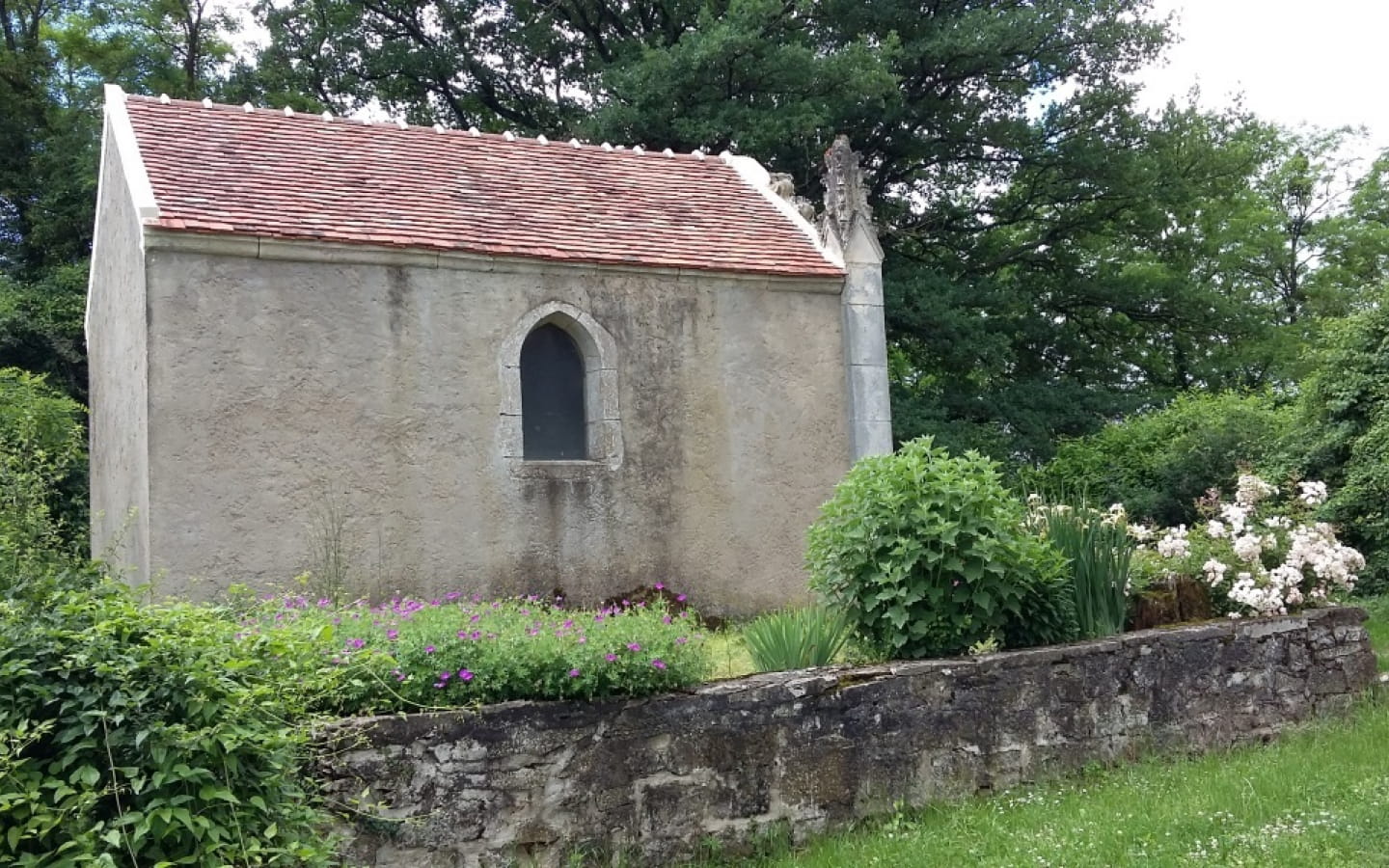 -
The village below Mont Guérin dates back to antiquity. Excavations on Mont Guérin have revealed that the site was occupied as early as the Neolithic period. It is therefore classified as a Historic Monument, as are some of the crosses that you will discover along the path (there are no fewer than 7 in the village).
The cross pattee consists of a monolithic cross, with more or less flared branches, extended by a fairly long shaft. It is set in a round stone of about 1m in diameter.
In the 18th century, the development of the first quality pink building stone quarries, and the sandstone quarries, suitable for making millstones, gave the village its notoriety. This is how the name of the village was transformed at the end of the 18th century, notably on the Cassini map, into Frasne-les-Meulières.
The bridge on the old "tacot" line, the oratory at the top of Mont Guérin and its viewpoint, and the Chapoutote funeral chapel built in 1861 in the neoclassical style are also noteworthy. It is closed by a wrought iron gate and has an imitation "Renaissance" tympanum.

For more informations
Le Mont Guerin
Brochures edited by Montagnes du Jura