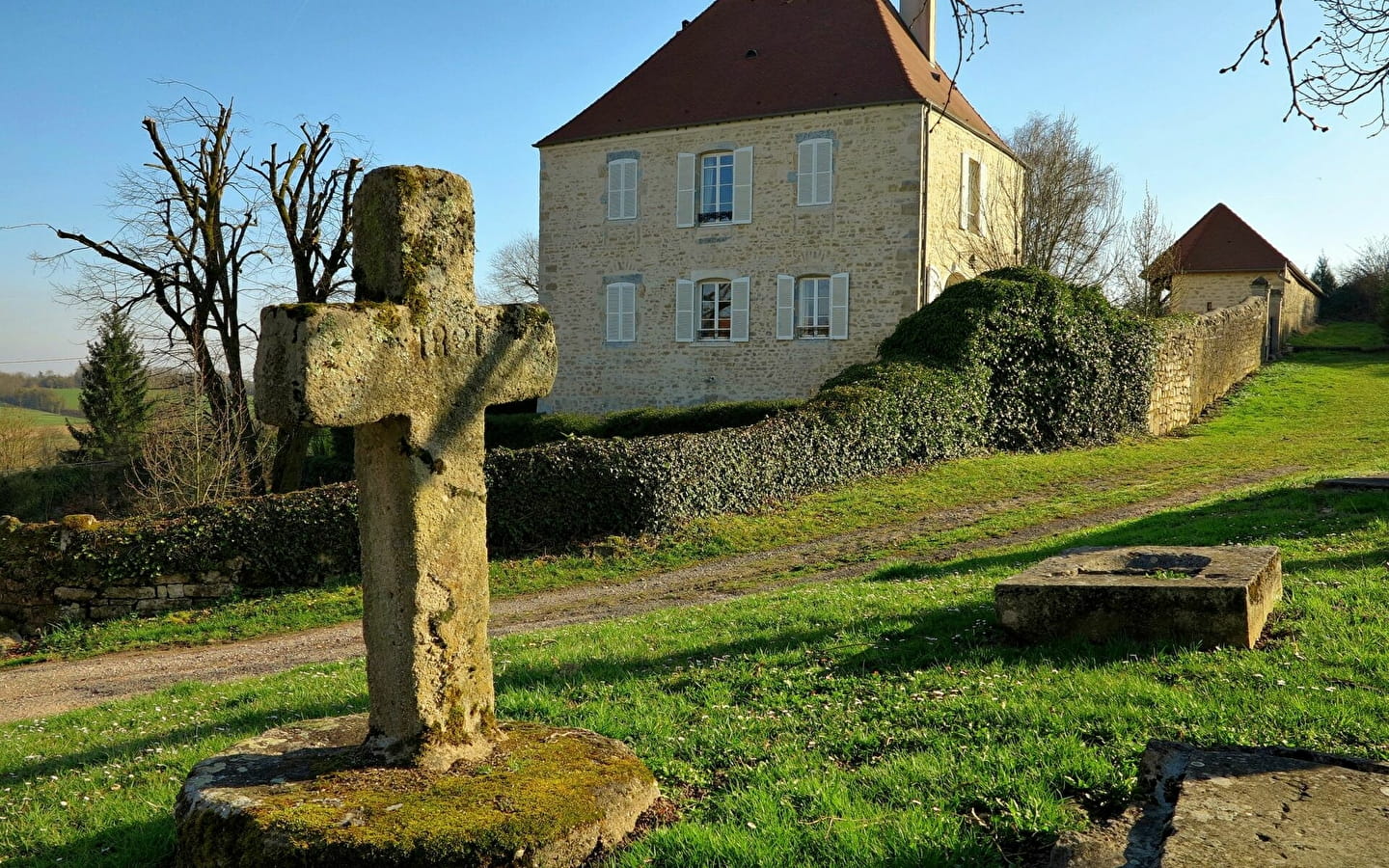 -
On the edge of the forest, the village is home to beautiful winegrowers' houses, a beautiful 15th-16th century chapel and a remarkable fountain and washhouse.
La Forêt de la Serre: The forest of La Serre covers a large outcrop of crystalline bedrock which has retained much of its sedimentary cover. These grounds are composed of clays and sandstones of primary age. There are many old quarries from which a lot of building materials were extracted for the construction of crosses and millstones.
The crosses: Made of arkose (primary granite) extracted from the Serre quarries, they are characterised by their three flared arms, hence their name. Embedded in a more or less coarse stone, the crosses remain very mysterious as to their origins and meanings.
The Vaux stream: In the not so distant past, the hydrological network of the massif allowed the feeding of grain mills. The base of a wall can be seen marking the site of the old mill.
Panorama de la Charme: The view is wide open on the old basin of the Bresse sea, one can admire the first ranges of the Jura (Mont Poupet) but also the organization of modern life with the agricultural and industrial activity but also the important road and motorway traffic.

For more informations
Le Moulin des Vaux
Brochures edited by Montagnes du Jura