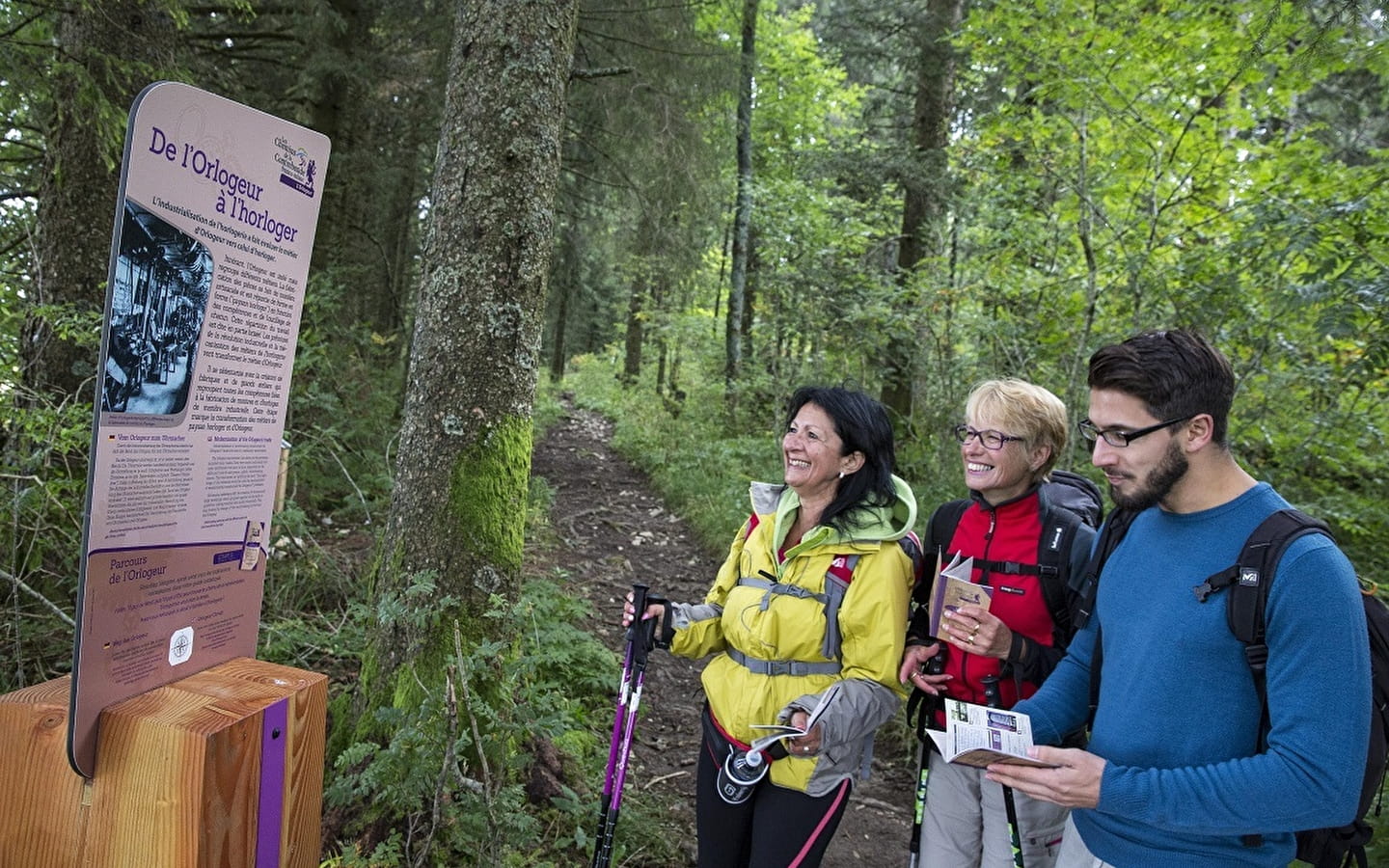 -
Follow in the footsteps of the "Orlogeur" and venture on the trail of watchmaking smuggling, in 5 stages between Morteau (France) and La Chaux-de-Fonds (Switzerland).
On either side of the Saut du Doubs, you will discover majestic landscapes, exceptional natural and heritage sites and museums full of treasures, the fruit of local watchmaking know-how.
Duration of the route: 5 days
Length of the route: 60 km
Highlights: 4 watchmaking museums, the boundary markers, the Saut du Doubs, the watchmaking town planning classified as a UNESCO heritage site...
The return journey can be made by train using the Ligne des Horlogers.

Composed of 5 stages, the route allows you to discover several remarkable tourist sites, including the Saut du Doubs and its basins, but also to familiarise yourself with watchmaking know-how through the collections of 4 museums dedicated to watches and watchmaking (Morteau, Villers-le-Lac, Le Locle and La Chaux-de-Fonds).

Along the way, you will be able to appreciate the cultural and architectural heritage of the region: the watchmaking town planning of Le Locle and La Chaux-de-Fonds, which is listed as a UNESCO World Heritage Site, the boundary markers that line the border areas, the Jura farms...
For more informations
The paths of contraband - L'Orlogeur
Brochures edited by Montagnes du Jura