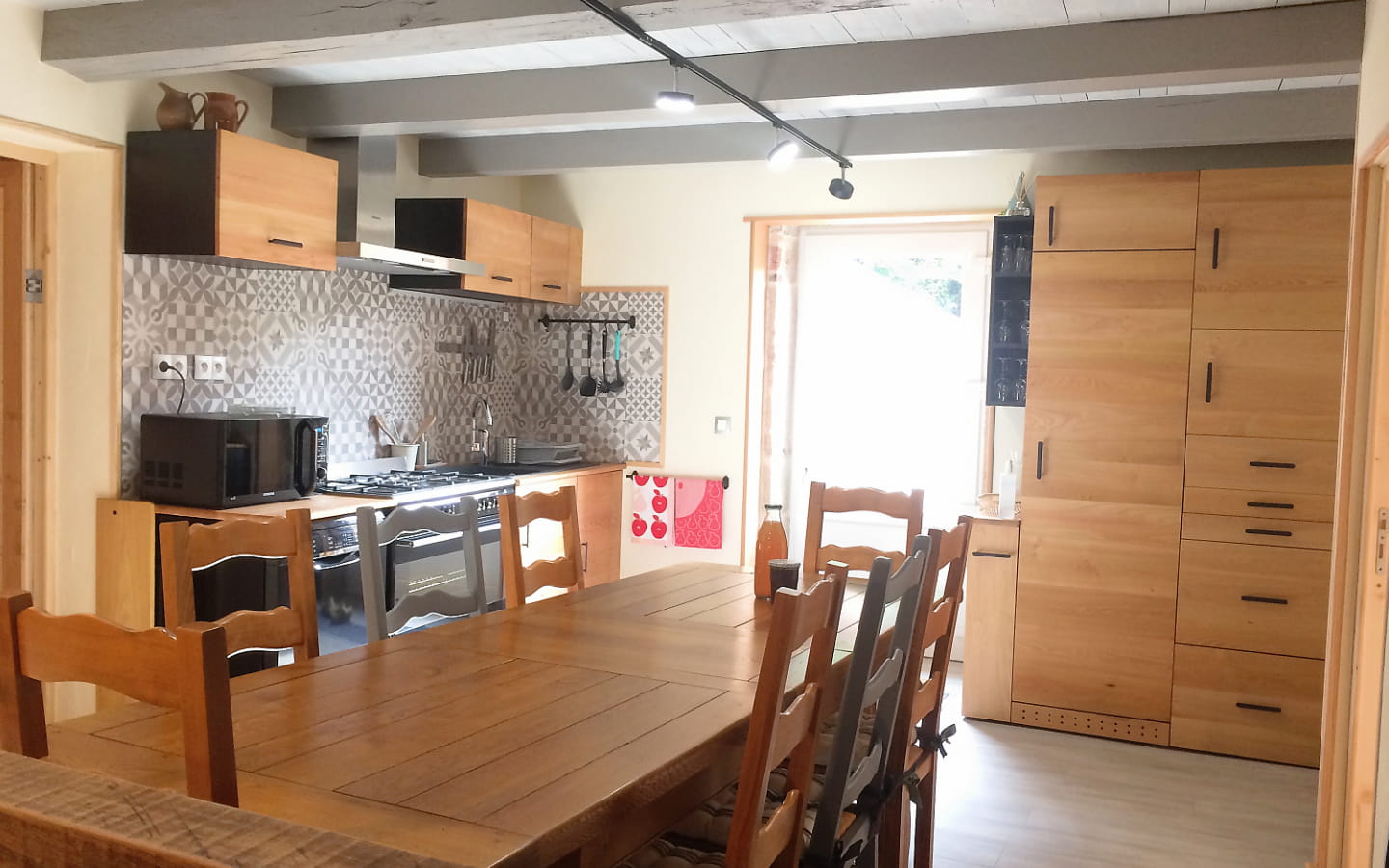 -
Between Burgundy and Jura:
Between the bocage of the Bresse Bourguignonne and the first plateaus of the Jura Mountains (Natural Park), at the gates of these two complementary destinations which combine their charm :
- nature: lakes, forests, waterfalls, caves, fauna and flora, landscapes..
- culture and heritage: emblematic sites (UNESCO), museums, castles, towns and villages of character..
- but also events, gastronomy, thermalism and well-being..
And of course all the activities: hiking, biking, fishing, canoeing, guided tours, geocaching, swimming, skiing, thematic routes by car or motorbike, farm visits and meals, wine tasting and wine tourism..

In the countryside, in the vineyards
The hillsides of Revermont have a unique identity well illustrated by the name given here to our territory: "Le Bon Pays". From the viewpoints, by following the hiking trails (on foot, mountain bike or horseback), or by driving along our small quiet roads, you will discover the diversified landscapes composed of meadows, forests and vineyards. Here, sheep and Comtois horses keep company with the Montbeliarde cows that produce the milk for Comté. The vines, scattered on the most favourable soils of the hillsides, allow passionate (and often "organic") wine growers to produce extraordinary wines, with a growing reputation, mixing tradition and modernity. The castles dominate the villages and towns (Saint-Amour and Cuiseaux in particular), which history has endowed with an interesting heritage (ramparts, convent, royal prison, apothecary...)

In the heart of the valley:
Gizia is the name of the village, but also of the river and of the whole valley (which is called "reculée" here). And above all it is a concentrate of the Jura! Here, the peregrine falcon lives next to the eagle owl, and the lynx watches for the chamois. The orchids are numerous but the Gizia saxifrage (because it is only found here!) is rarer and more discreet, just like the trout in the river. Classified in 1st category, this one shaped the numerous hamlets of the village, around mills, fountains and wash houses. The two churches are a particularity of the village.
Gîte Les Billardes
N°HLOBFC000V50D9YQ
45 Impasse de la Rotonne39190 GIZIA
French
2 bedrooms(s), 8 person(s)
Credit card, Cheques and postal orders, Eurocard - Mastercard, Bank transfers, Visa
Pets not allowed
Amenities
Services
Local shops
"Gîte Plus": Sheets, linens and towels for the household included
Cleaning / housework
Table d'hôte (evening meals)
Wireless service
Activity
Entertainment
Unattended swimming authorised in the pond or lake
Canoeing-kayaking
Horse riding
climbing
Exkursionen
Golf
lake
Bicycle hire
Fishing
Public swimming pool
Supervised beach
Wind surfing
Schneeschuhe
Fitness training
Footpath
Ski
Alpine skiing
Cross country skiing
water skiing
Höhlenforschung
Sky sports
Wild water sports
Public tennis courts
spa therapy
Klettersteig
the vineyards
Sailing
Chains and Labels

Prices & Schedules
Prices :
Week (appartment) :

750€

One night (appartment) :

120€

Week-end (appartment) :

240€
Brochures edited by Montagnes du Jura