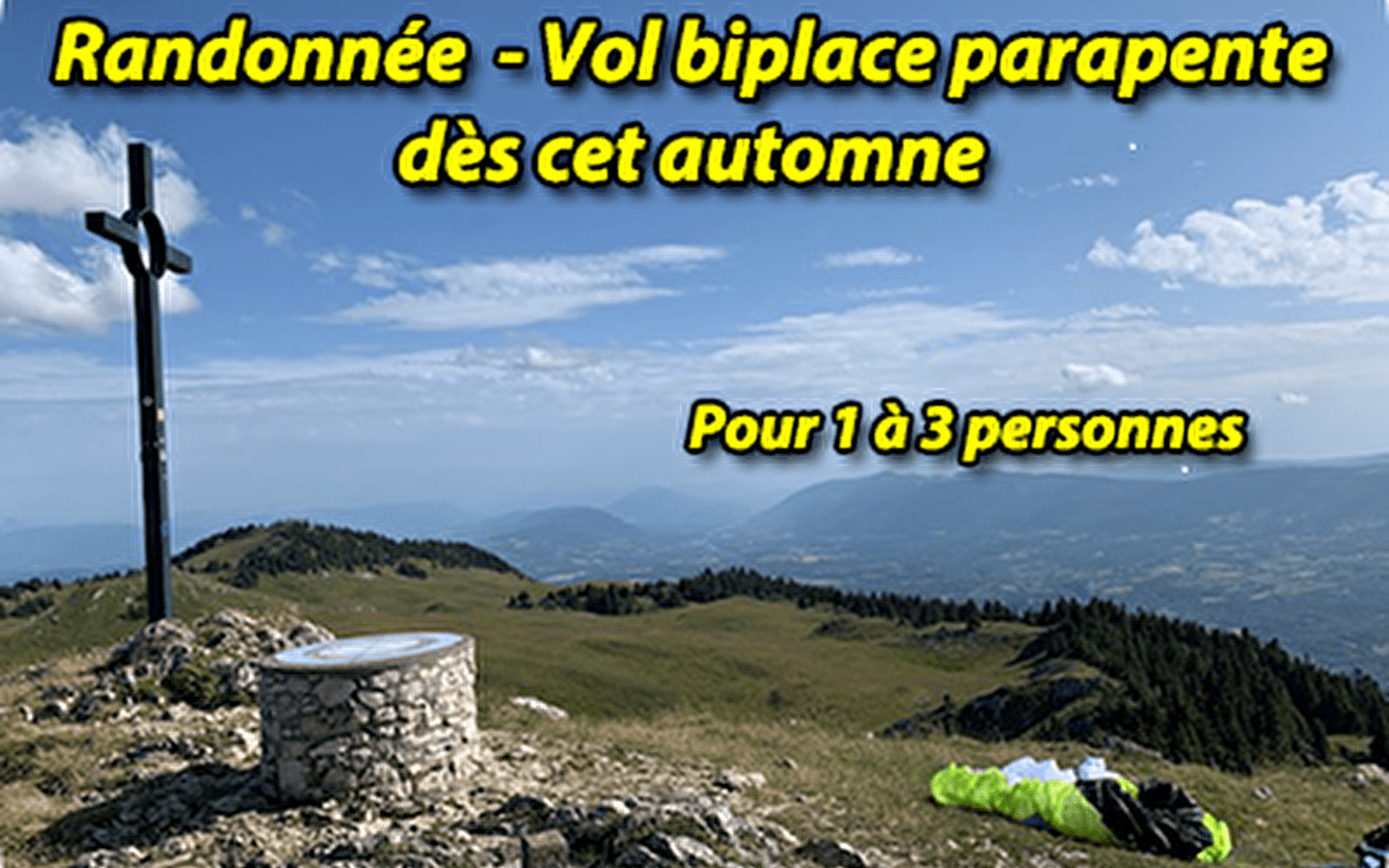 -
You do not need to be prepared or to have some particular skills to take off on a paraglider : you just need to have a strong desire and to run a little bit before taking off to get some speed. Everyone can give it a try : children, teenagers, adults...
The duration of your flight will depend on the rising air currents.
You will usually take off from the Sorgia and fly above Bellegarde-sur-Valserine. There is a 800 m difference of height and a 12 km road made of asphalt between the take-off from the Charmante and the landing in Confort.
If the weather is bad on the Sorgia (a northern wind too rough), it is also possible to take off from other places such as Port next to Nantua.
Vol Rando en biplace parapente avec Didier Marinet
Décollage depuis différents sites : Le Sorgia, Le Portsuivant les conditions météorologiquesBellegarde-sur-Valserine01200 VALSERHONE
Contact
Prices & Schedules
Opening :
From 20/09/23 to 31/12/23
Prices :
Brochures edited by Montagnes du Jura