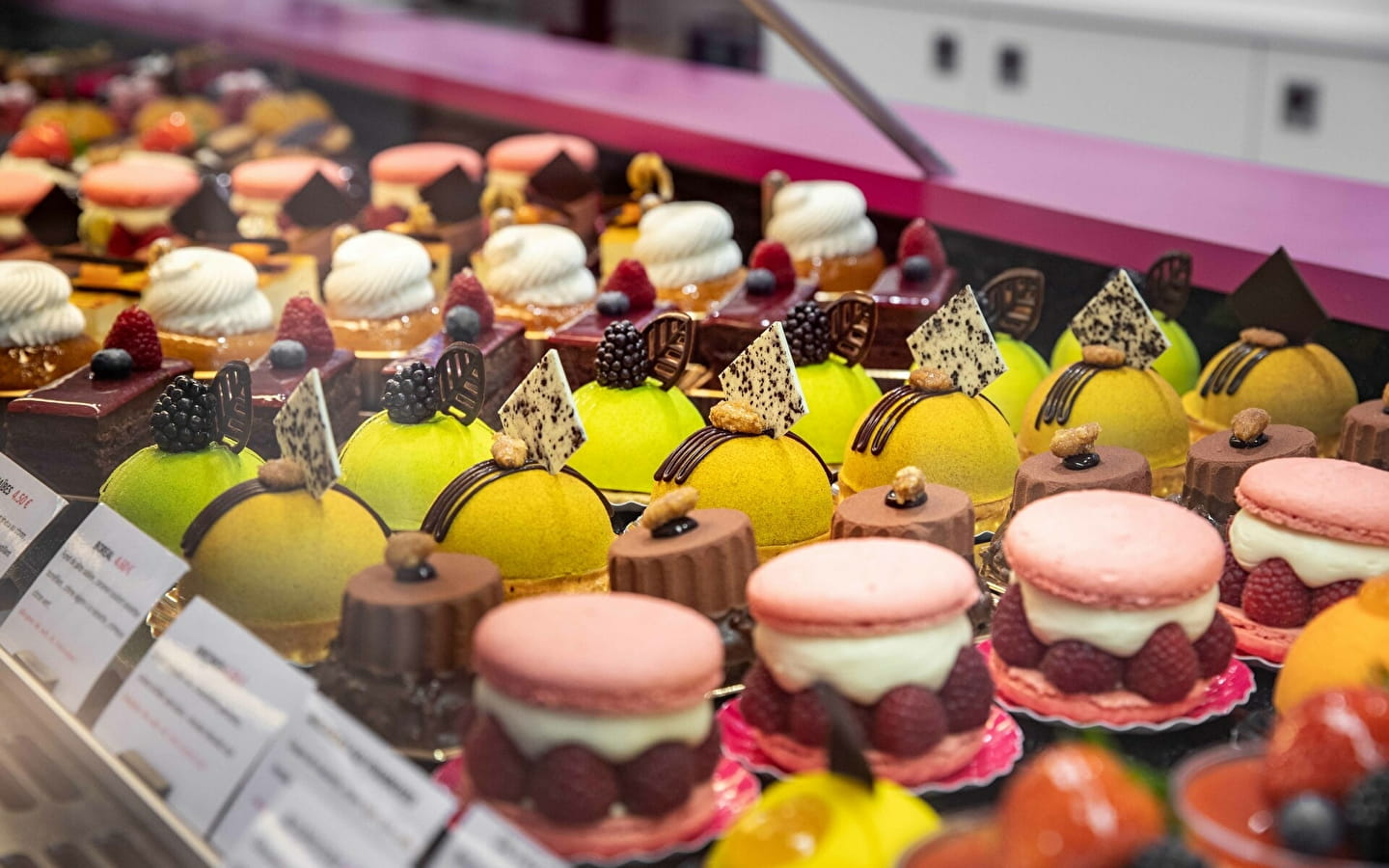 -
Pastry shop: we offer a wide range of small cakes and desserts, a catering range: homemade pâté croûte, savoury verrines, savoury puff pastries, quiches, catering trays, an ice-cream range: frozen desserts, 1/2 litres of homemade sorbets or ice creams... and a dry petit fours section, travel cakes, macaroons, shortbread...
The tea room on the first floor offers 24 seats where you can enjoy sweets with a drink: teas, coffees, home-made hot chocolate and cold drinks.
For people with reduced mobility, 2 tables for 2 people are available on the ground floor.
Chocolate shop: you can choose from a wide range of pure origin ganaches, as well as gourmet bars. Our speciality, the Big Bisous, is available in 8 flavours based on fruit and homemade pralines.
La Chocolatière 7 Rue Notre Dame1 Place de l'Hôtel de ville01000 BOURG-EN-BRESSE
French
Credit card, Cheques and postal orders, Cash
Prices & Schedules
Opening :
From 01/01/23 to 31/12/23
Brochures edited by Montagnes du Jura