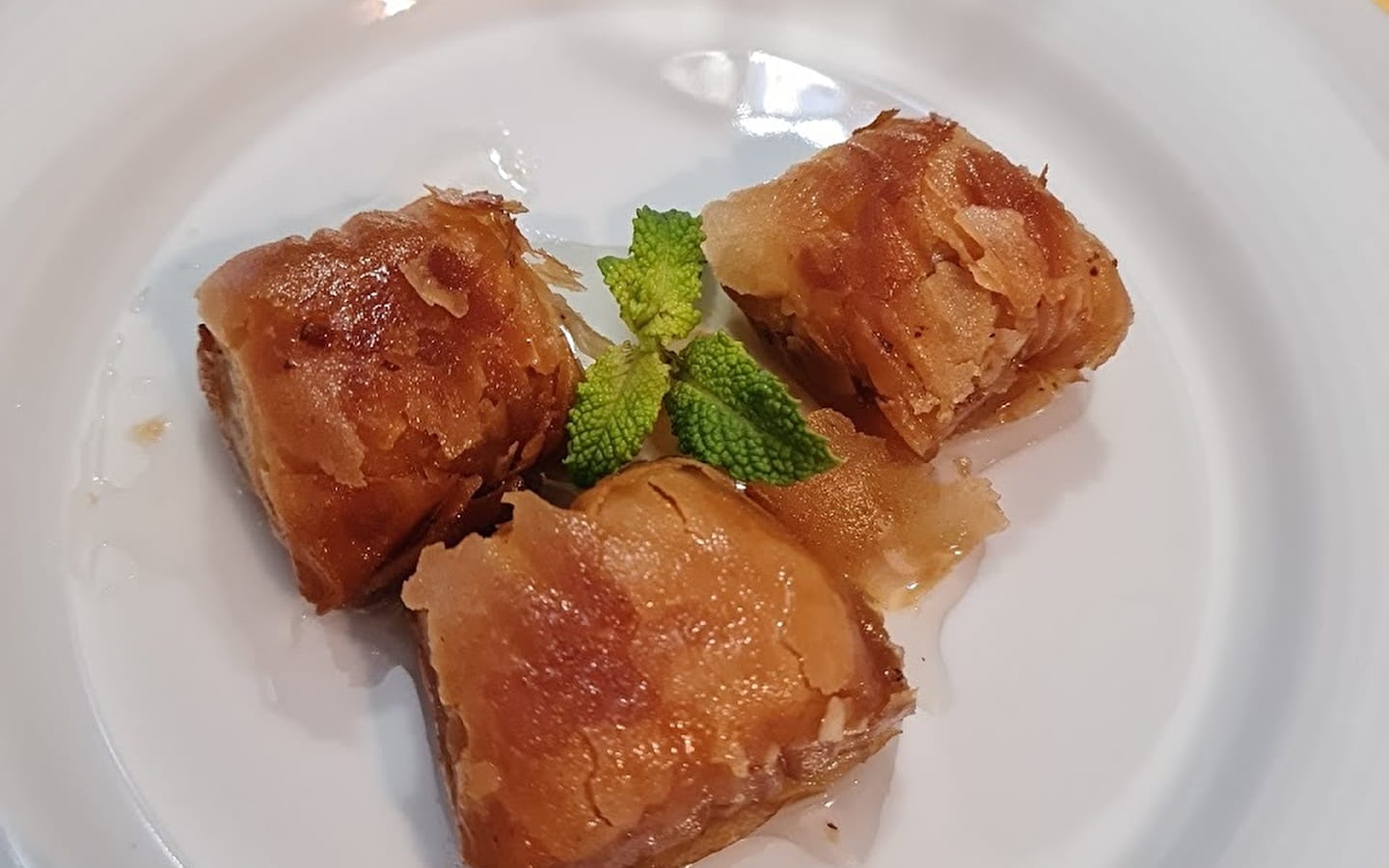 -
At the corner of rue Littré and rue de la République, plunge into the heart of Greek gastronomy: a warm welcome, a room with Mediterranean colours and menus with evocative names (Athena, Apollo).

You will not know what to choose from among the specialities on offer: various meat or vegetarian moussakas, aubergine caviar, Tzatziki, Houmous, Vine leaves, all accompanied by wines from the domains of Boutari, Neméa, Tsantali and Santorini.

An address not to be missed for lovers of sunny cuisine, accompanied by typical background music.

Vegetarians and vegans are also welcome.
French
Credit card, Cheques and postal orders, Cash
Brochures edited by Montagnes du Jura