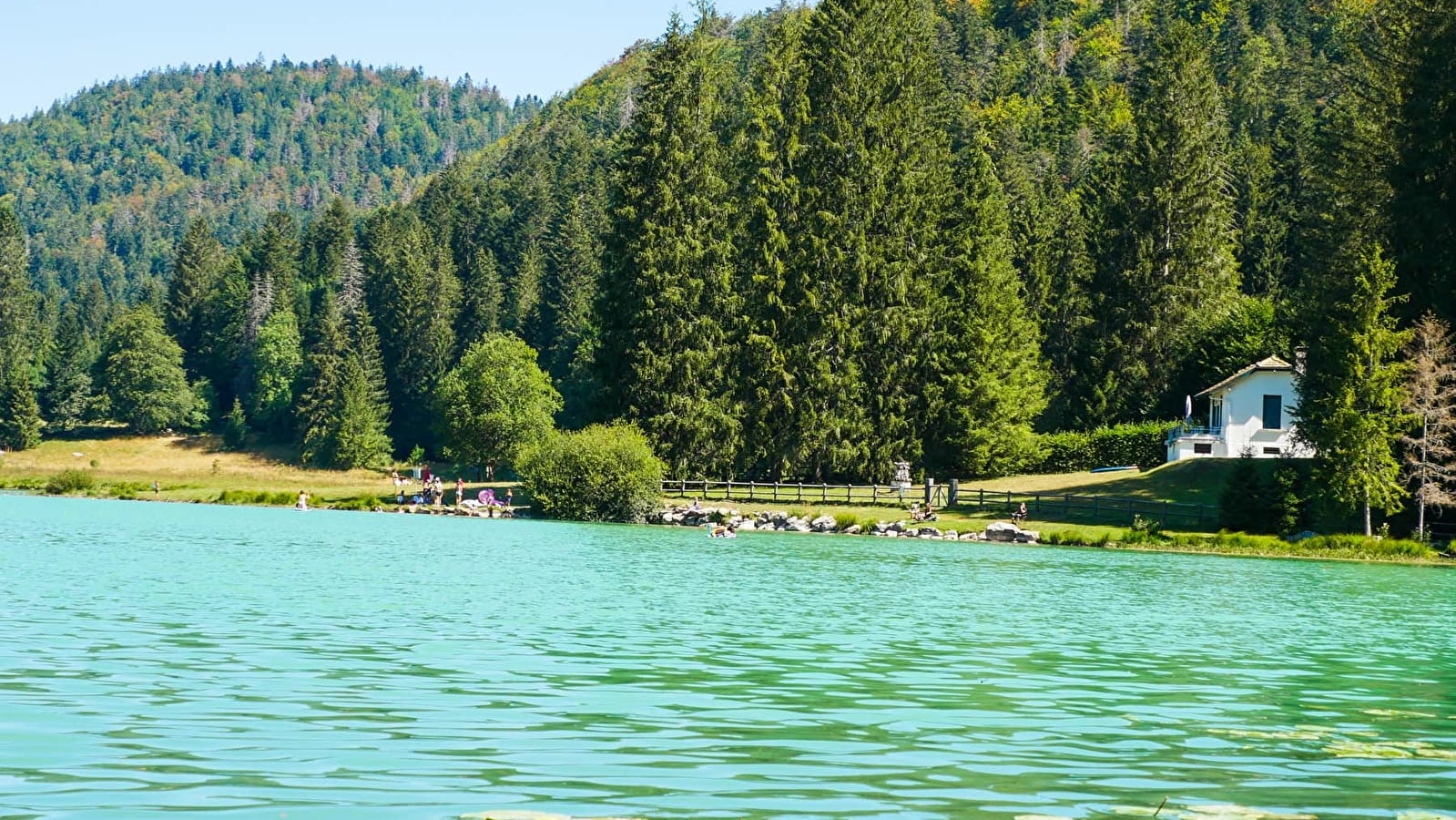 With summer quickly approaching, are you in search of accommodation for the holiday of your dreams, to enjoy the cool water and a breath of fresh air? Check out our luxury accommodation and quirky solutions to get away from it all and enjoy the water with the whole family. In the Jura Mountains, you're sure to find what you're looking for!
Accommodation overlooking a lake or river
To stay cool on holiday, there's nothing better than staying in accommodation near a river or lake...
With our selection of waterside solutions, you'll find just the holiday you're looking for, view included!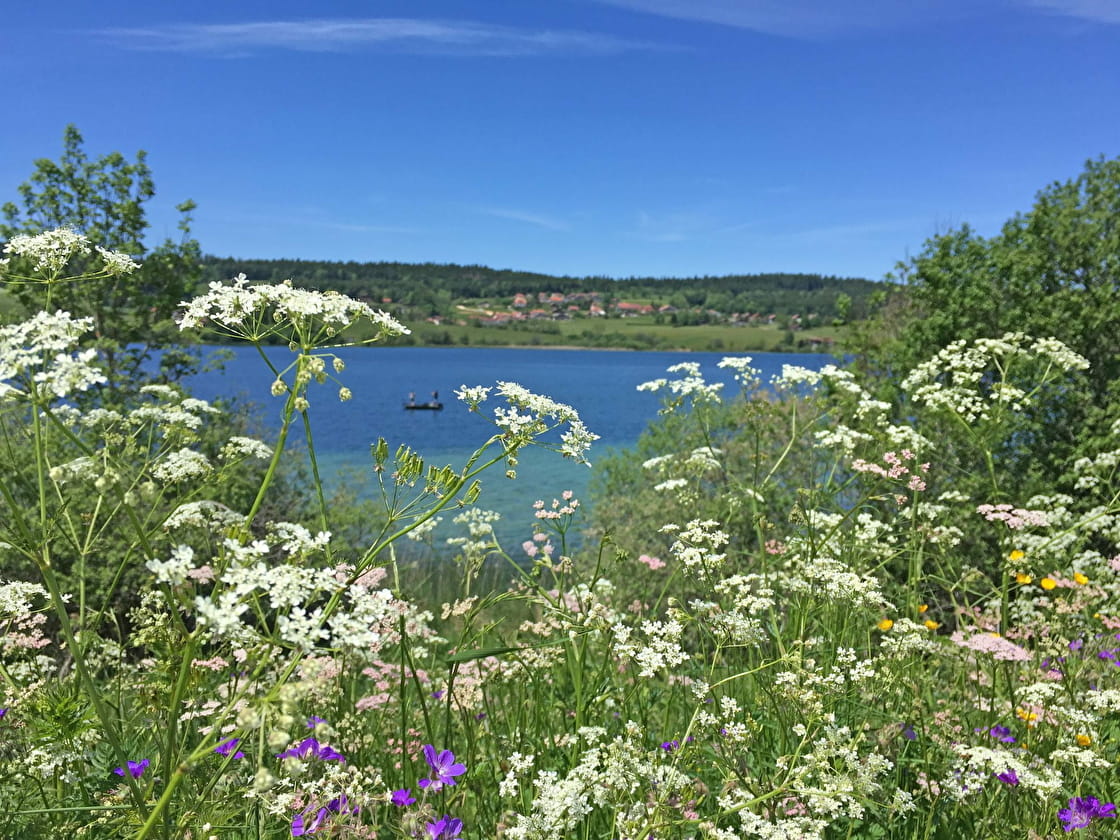 On the banks of Saint-Point Lake...
Surrounded by lush greenery, the azure lake of Saint-Point is the ideal destination for a summer holiday. And the good news is that all around the lake there are all sorts of accommodation solutions, including the perfect one for you!
... or somewhere else!
There's no shortage of lakes and rivers in the Jura Mountains, so check out our selection below to find your ideal waterside accommodation!
Stay in luxury accommodation
Staying at the water's edge doesn't mean you have to sacrifice your comfort. On the contrary! Check out this selection of high-end solutions for a truly enchanting summer break. Beautifully decorated accommodation with wellness facilities and garden lounges: all you need to spend a memorable summer in the Jura Mountains!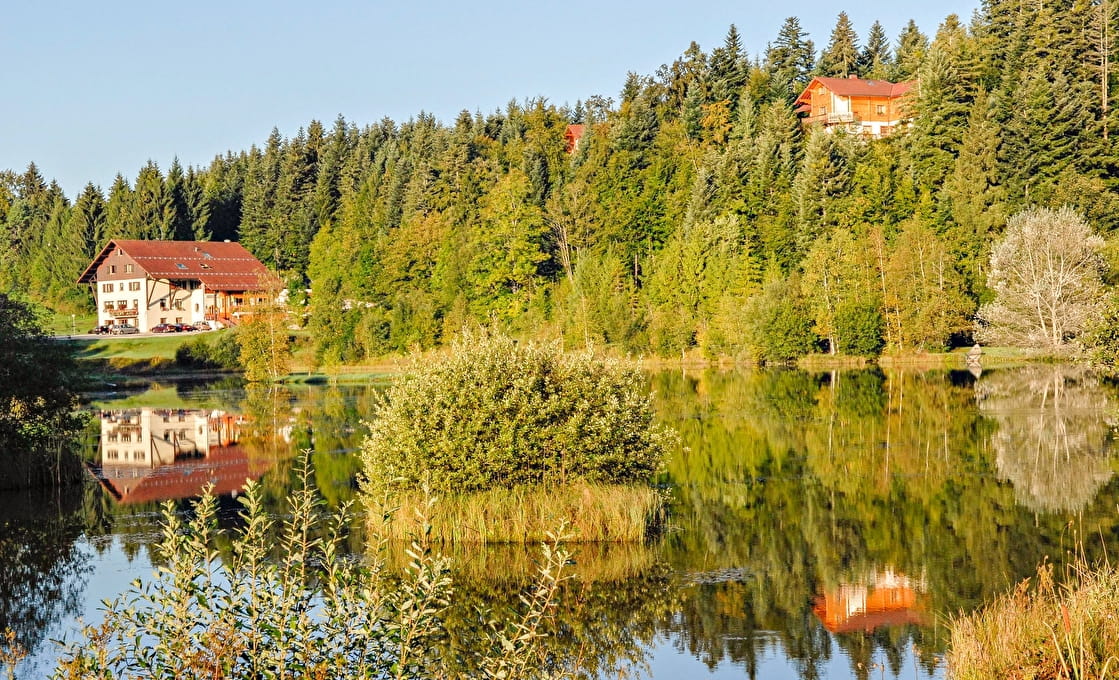 Added bonus: Refined cuisine that shines a spotlight on the local produce of Franche-Comté!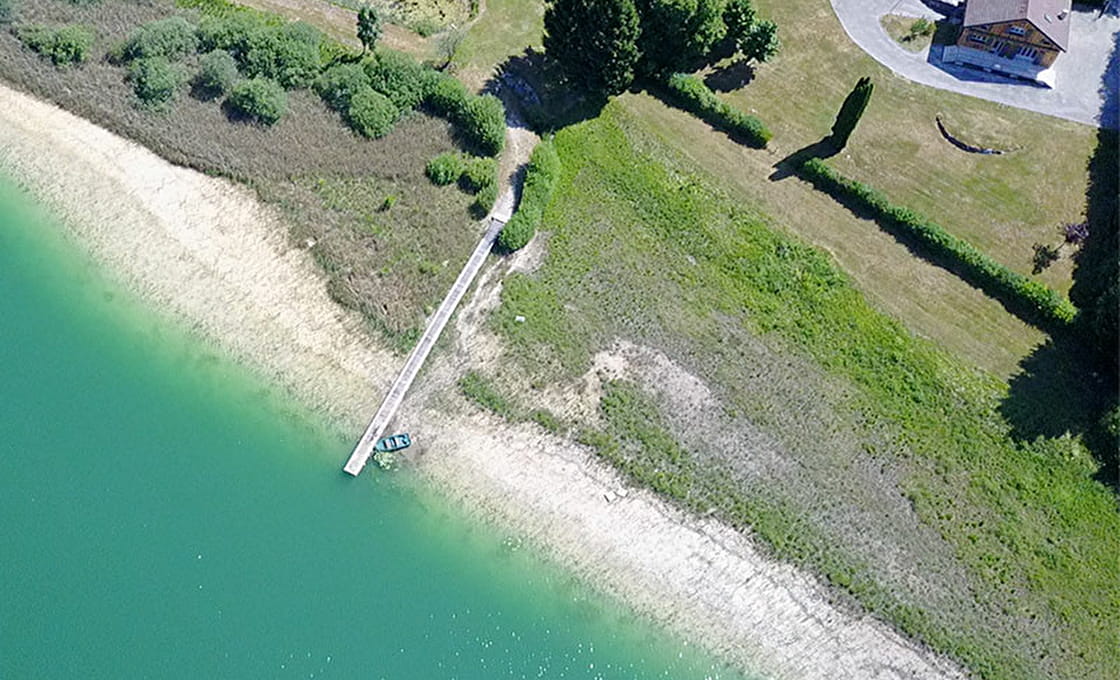 Added bonus: The boat at your disposal for swimming or fishing.
Unusual places to stay
Fancy a refreshing holiday in accommodation with a difference?
Here's our selection of recommendations for the most comfortable and unlikely of holidays!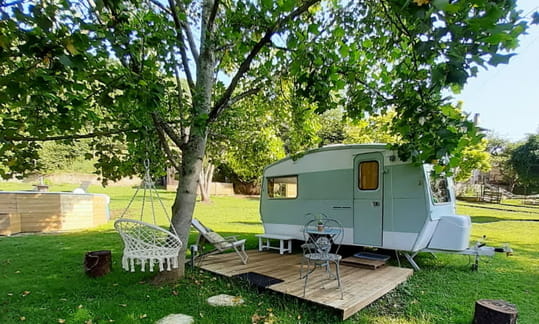 Bohemian spirit
La Caravane Green
Tastefully renovated in an eco-friendly spirit, this caravan promises a breath of fresh air just 6 kilometres from Besançon! Surrounded by animals, you'll make the most of the natural setting and wide open spaces.
Découvrez cet hébergement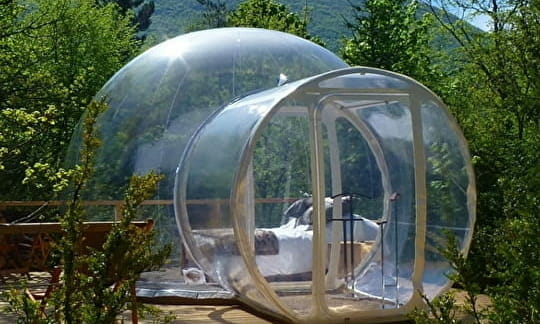 Life in a bubble
Les Bulles des Géorennes
These rather strange but very comfortable bubble domes offer a highly original accommodation solution amid the luxuriant vegetation of Haut Bugey. Make yourself comfortable and enjoy the view both day and night!
Découvrez cet hébergement
Accommodation for families
Searching for accommodation to keep the whole family cool this summer? This selection will help you find your ideal holiday destination.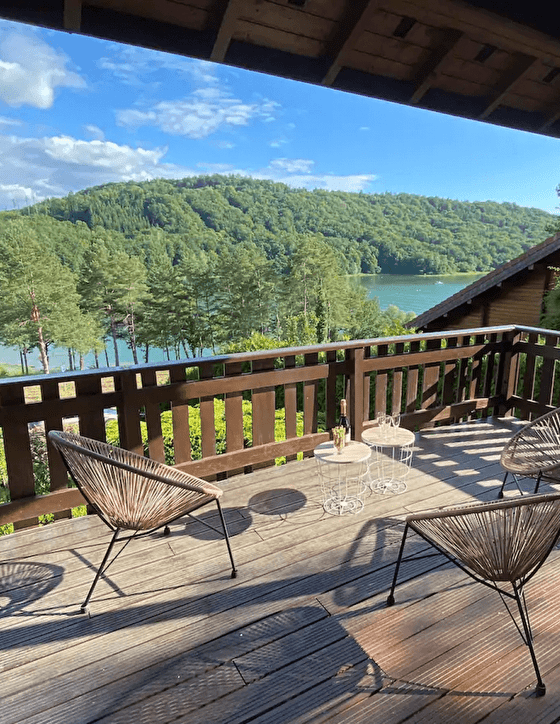 On the banks of the great lake
Le Chalet du lac de Vouglans
Located in a protected natural area, at the heavenly Vouglans lakeside, the gîte stands in a hamlet of about twenty chalets. Hiking, mountain biking, fishing and watersports are all available to keep everyone happy, young and old!
Remote accommodation
If it's peace and quiet you're looking for, a chance to be alone and return to the roots, all in a haven of peace hidden deep in a mysterious forest of the Jura Mountains... Look no further, we have just what you need!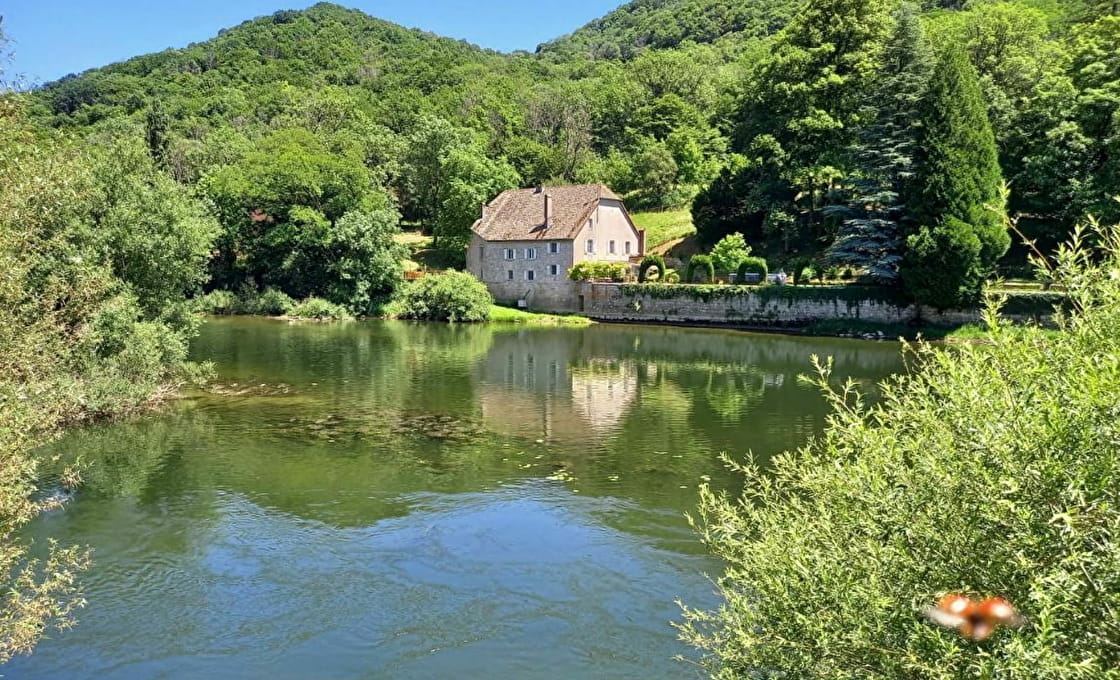 Added bonus: You'll sleep in a mill dating from 1833!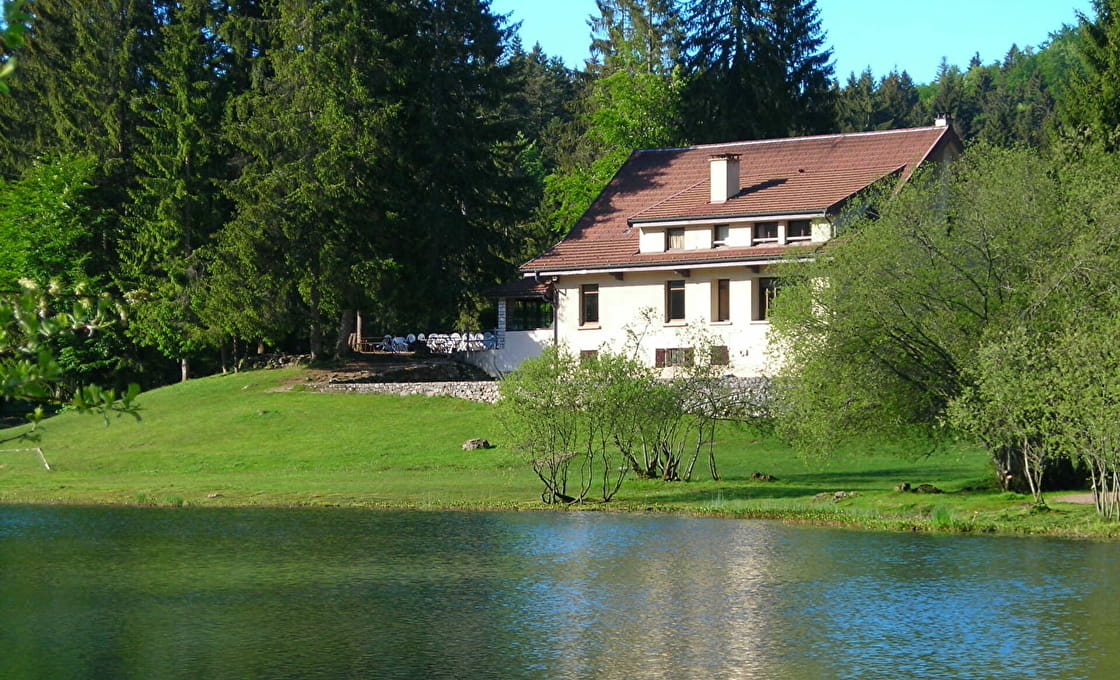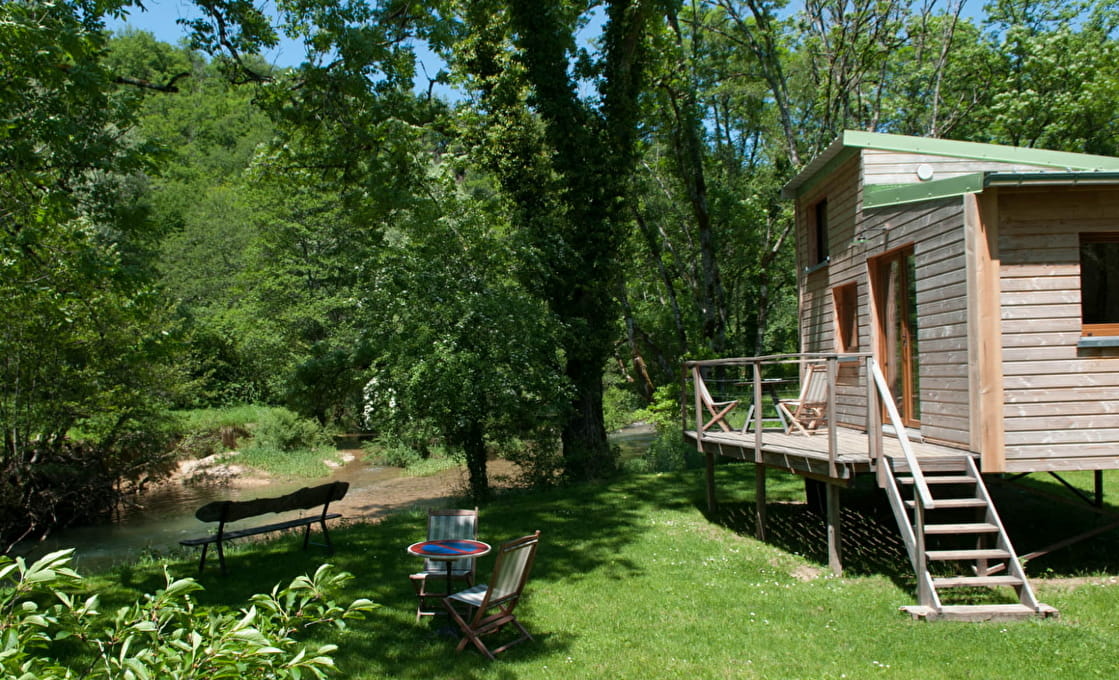 Added bonus: Fishing in the river Valouse.
Anywhere in the Jura Mountains will do... as long as it's near water!