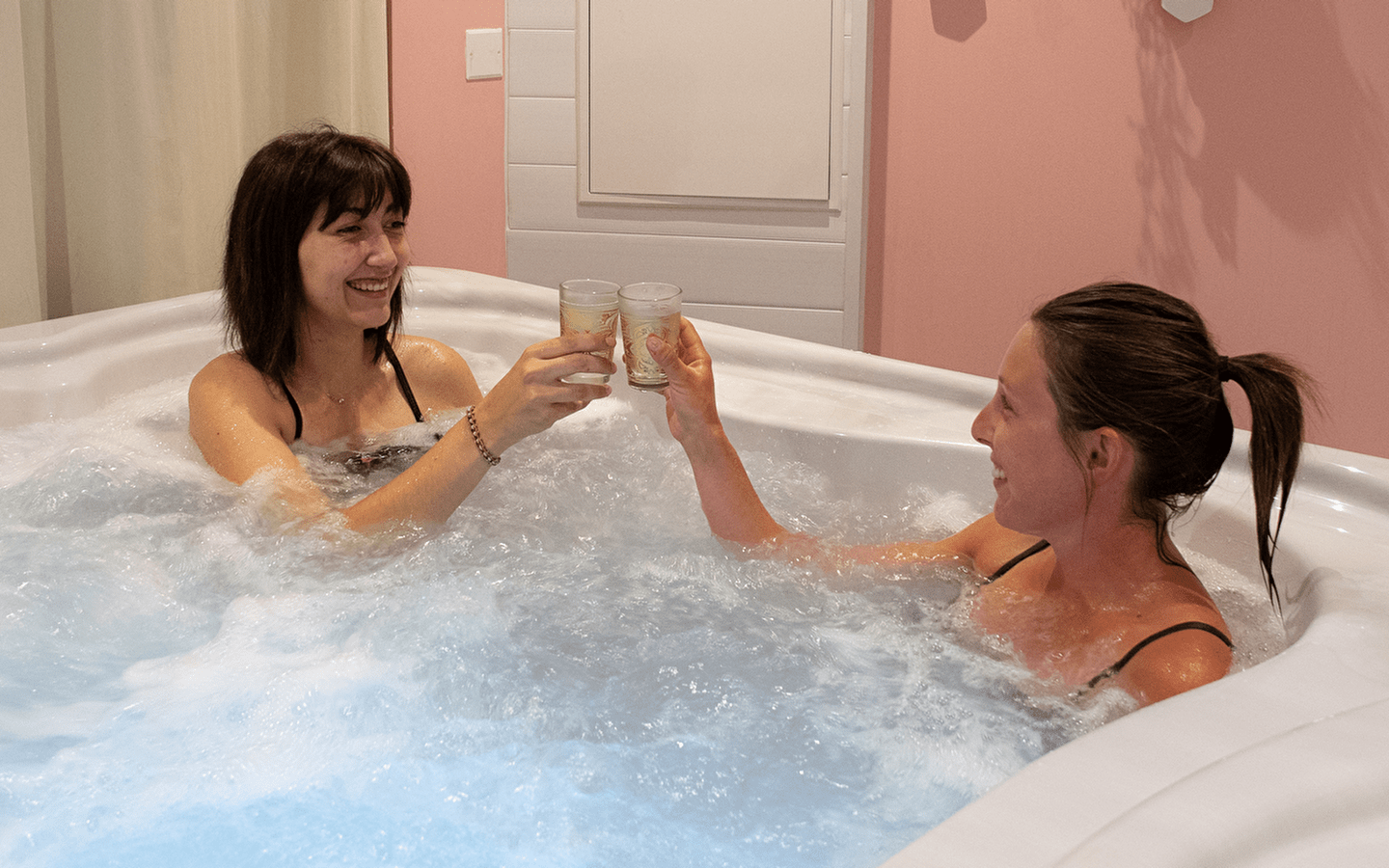 -
The Beauté d'Orient Institute is located opposite the Parc des Bains in Lons-le-Saunier.
You can make an appointment quickly thanks to online booking, free parking all day long and a pleasant and warm atmosphere.

Camille is keen to share some of the beauty rituals she discovered in Istanbul. After several years of work and thanks to her determination and her passion for oriental beauty, the Beauté d'Orient institute was created in 2017.

It is quite naturally that she turned to the Charme d'orient range, 100% natural, to introduce oriental treatments. To complete its range, notably with the arrival of the Spa, the 5 mondes brand will make its entry at the end of 2021, accompanied by donkey milk products, Aux pays des Ânes.

The ten years of experience in eyebrow beauty has made the institute well known. Camille has developed her clientele around this theme: semi-permanent eyebrow make-up and threading of eyebrows is her great passion. She then surrounded herself with other beauticians in order to bring to life the other treatments for which she also attaches great importance. Each treatment on the menu is designed, tested and approved by the management team. To do this, Perrine, the team manager, accompanies all the beauticians in post, Elise, Rosita, Elsa and Florence, to ensure that they perform all the services. Every detail is important, Beauté d'orient aims to offer a unique experience to each of its clients through exceptional treatments.


Our beauty centre is composed of a cabin for semi-permanent make-up, a wellness area with a jacuzzi and a private hammam. And also treatment rooms with milk baths, a DUO cabin and a warm room in the hammam to perform all oriental treatments. In addition, the institute has a large nail room and several ergonomic chairs called PEDICURE to facilitate the beauty of the feet and varnish.

Our care menu is rich in novelty and specificity: our body care comes from the 5 corners of the world: the Japanese anti-aging kobido care, oriental rituals, ayurvedic modelling, shiatsu, donkey milk bath, hammam care, ...

The team has also developed specific treatments for pregnant women: modelling, baths, foot and leg care to accompany our future mothers during their pregnancy. Beauté d'orient equips itself, informs itself and innovates in order to satisfy its customers.


We follow the new technologies and also offer you a wide choice of new generation facials, permanent hair removal, teeth whitening and many other techniques that we let you discover on our services page.


We will listen to your needs and do our utmost to make your visit a unique experience. They will advise you and provide you with the best care.
Beauté d'Orient
19 Avenue Camille Prost39000 LONS-LE-SAUNIER
Prices & Schedules
Opening :
From 01/01/23 to 31/12/23 of 09:00 to 18:00.
Closed on&nbsp: Sunday
Open all year round.
Monday to Friday: 9am - 6pm non stop.
Saturday: 9am - 5pm non stop.
Brochures edited by Montagnes du Jura