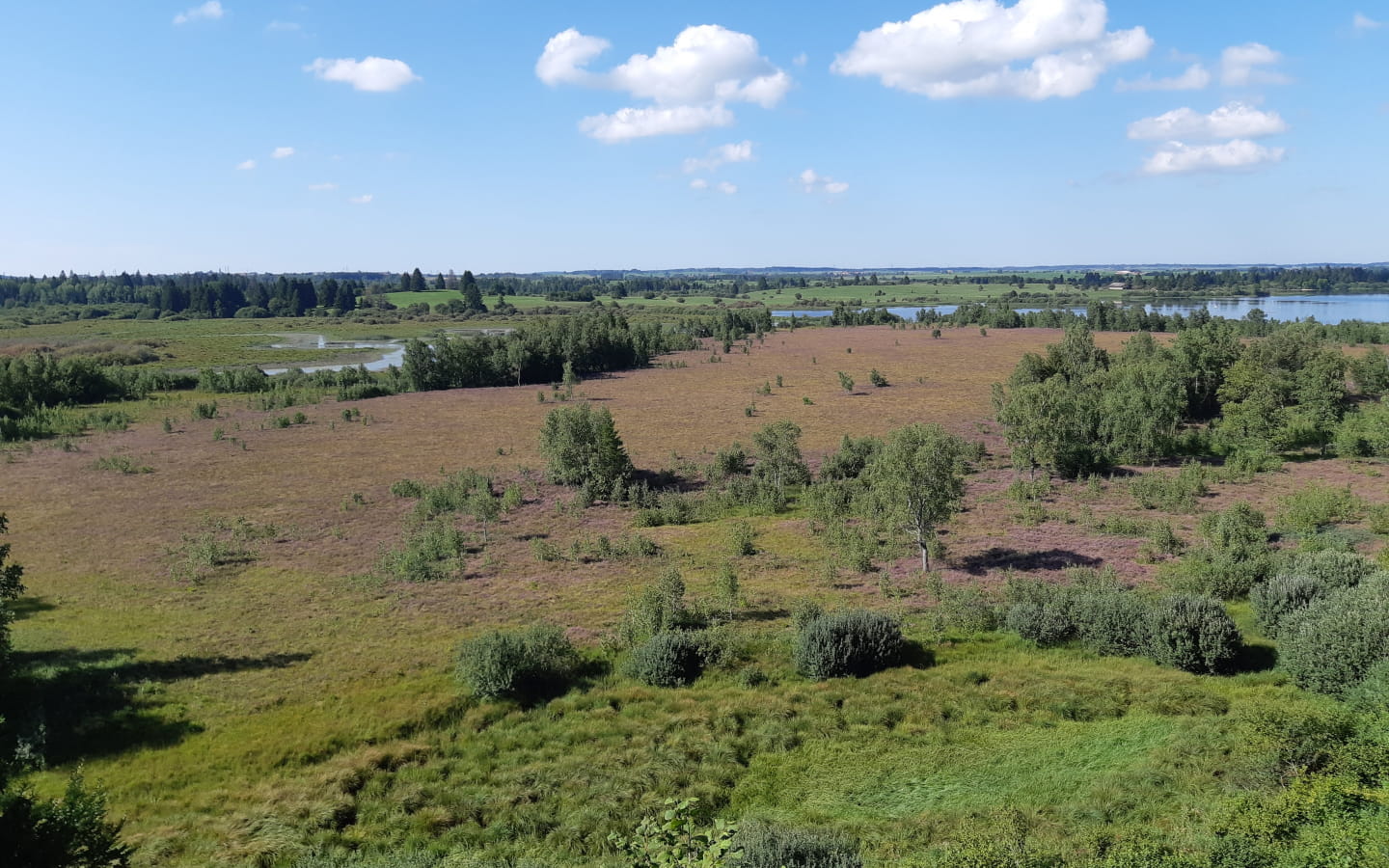 -
According to a legend dating back to the Middle Ages, wolves used to inhabit these steep and wild places, especially in winter. One winter night, the lord of the manor was surprised by a snowstorm when he was returning alone to his castle. A pack of hungry wolves attacked him and he only saved himself by invoking the Virgin. In recognition of his survival, he had a chapel built opposite his castle, on the edge of the forest, dedicated to Our Lady of the Lake.

A unique panorama with a magnificent view of the lake of Bouverans, the marshes of Varot, the peat bogs and the meanders of the Drugeon with their variety of colours, while the regular clearing of the foundations of the ruined tower of Chatel Véron ensures the development of the site.

Departure from the car park on the edge of the lake road between Bouverans and Bonnevaux, climb for 300 metres, explanations on the environment and on this place steeped in history along the way.
Brochures edited by Montagnes du Jura