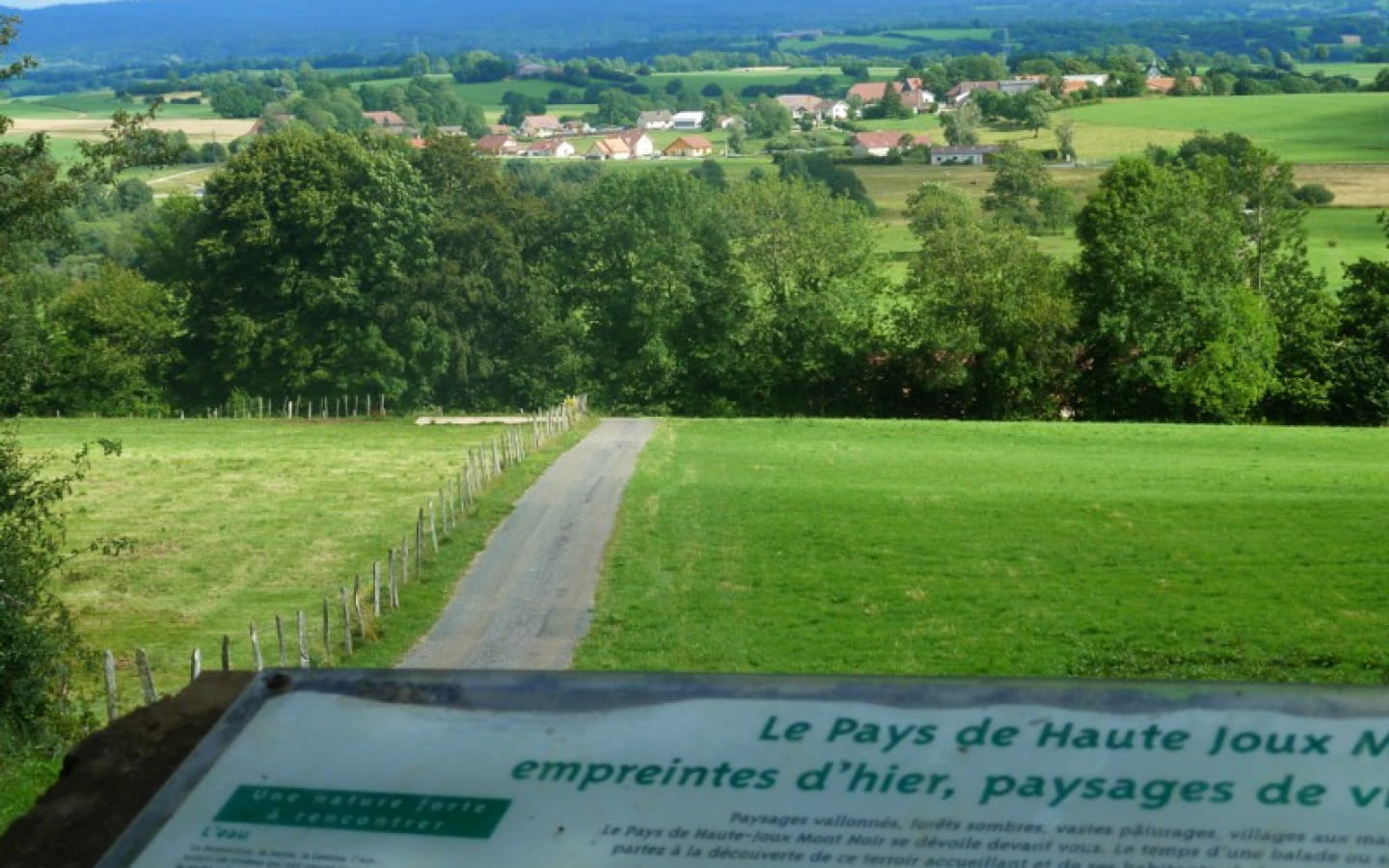 -
From this little-known place, you can enjoy a spectacular view of the Haute Joux massif, the Nozeroy plateau and its many villages. In good weather we can even see the Dôle massif, the Chasseron, the Aiguilles de Baulmes and the Suchet...
Cross the village towards the "Bas de la Frête Arbey" and after the pond, take the proposed loop which leads halfway to the lookout point.
Hike n°41 of the Champagnole Nozeroy Jura hiking guide.
Brochures edited by Montagnes du Jura