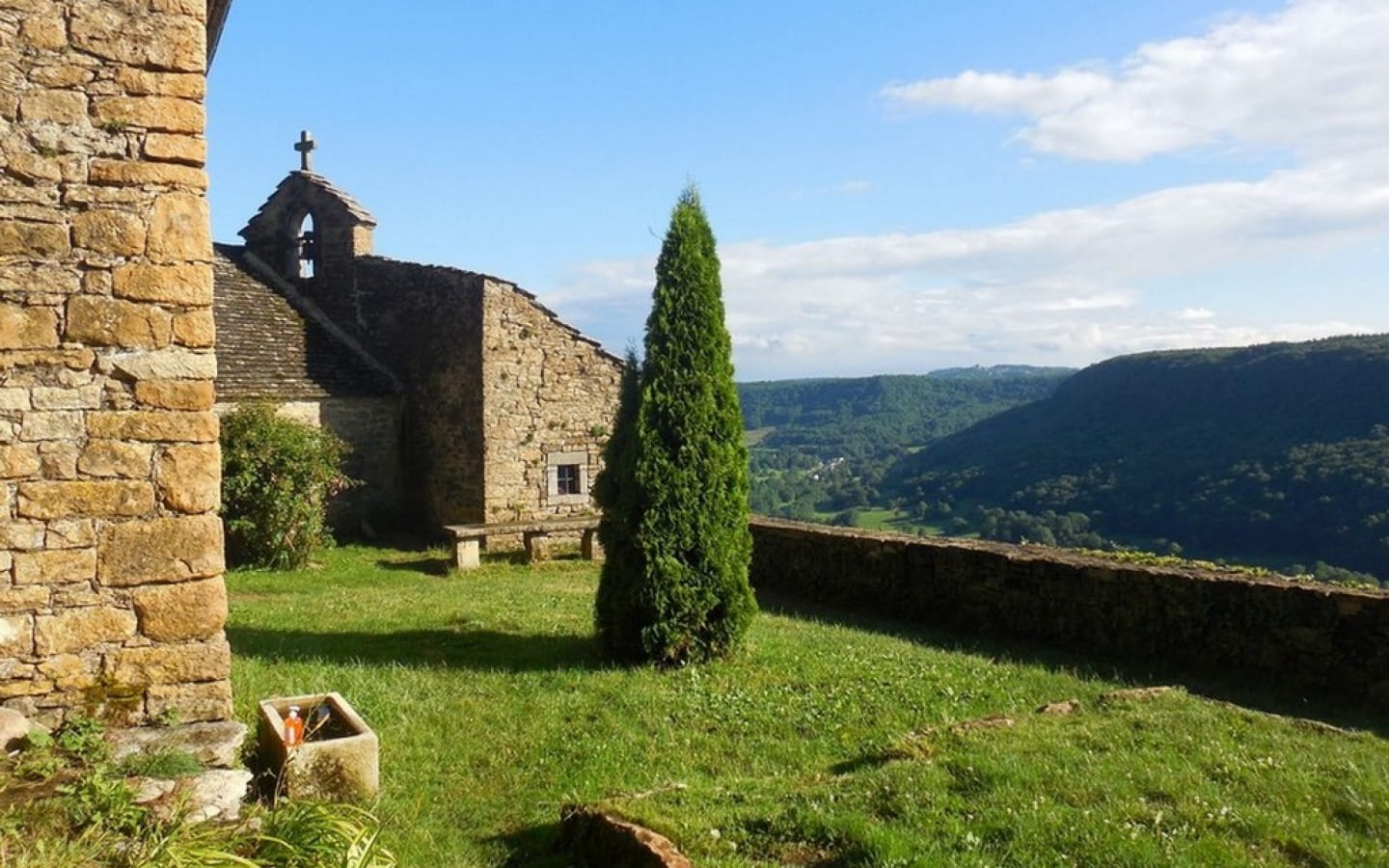 -
In 1605, a noble protector had a chapel built on the site, which had previously housed hermits. After the French Revolution, the property fell to the commune, which rented it for a time to a hermit, Joseph Simonin. It then became private again and was threatened with abandonment, but an association is now working to preserve it. Behind the stone house with its lava roof, a grassy terrace offers a panoramic view of Conliège, the Vallière Valley and Lons-le-Saunier. A little higher up, in the commune of Briod, the Chapel of Saint-Etienne de Coldre has also been preserved by friends of its history and environment. With a Burgundian cemetery, it is said to be one of the oldest churches in Franche-Comté, even though the current building dates mainly from the 16th century.

The Hermitage is accessible by the Voie Verte which links Perrigny to Châtillon. Reserved for the exclusive use of pedestrians, mountain bikes... (traffic strictly forbidden to motorized vehicles). The departure is made since the Top of the village of Perrigny. You will go along the vineyards between Perrigny and Conliège, with superb points of view on the valley of Vallière. You will go up on a gentle slope on a path punctuated with many interesting points, including the illuminated tunnel of the Diane, 800m long.
Prices & Schedules
Opening :
From 01/01/23 to 31/12/23
From 5th april 2017 to 31th december 2030 daily.

Brochures edited by Montagnes du Jura