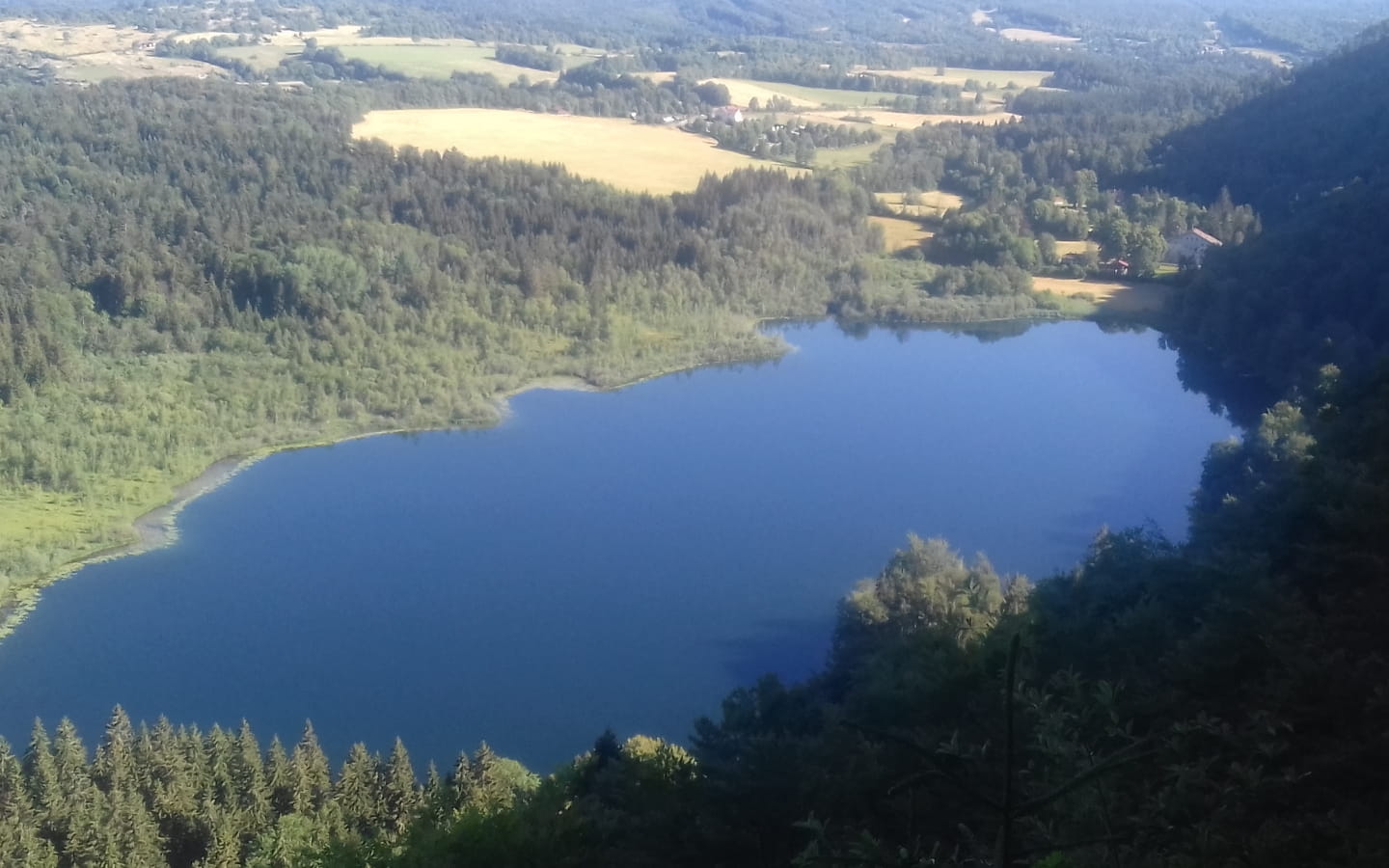 -
Nestled in its forest setting, the Maguenay belvedere overlooks the Bonlieu lake and presents the Jura plateaus...

Accessible by hiking trails only, you can admire the landscape and rest on the bench installed there from :

- the Bonlieu lake: around the lake, follow the direction of the Belvedere along the Echappée Jurassienne itinerary

- Chaux-du-Dombief: take the Chaux-du-Dombief / Prénovel forestry road, either on foot or by car. Once you arrive at the Grange de Maguenay, a short hike in the forest will take you to the viewpoint.

Continue your discovery of the area and its breathtaking viewpoints via the cairn trail, the Pic de l'Aigle, the belvedere of the 4 lakes, etc.

When you have walked enough, don't hesitate to get your strength back by discovering the local specialities at the Auberge du Hérisson, the restaurant Le 5, 10 or 20 sens!
Brochures edited by Montagnes du Jura