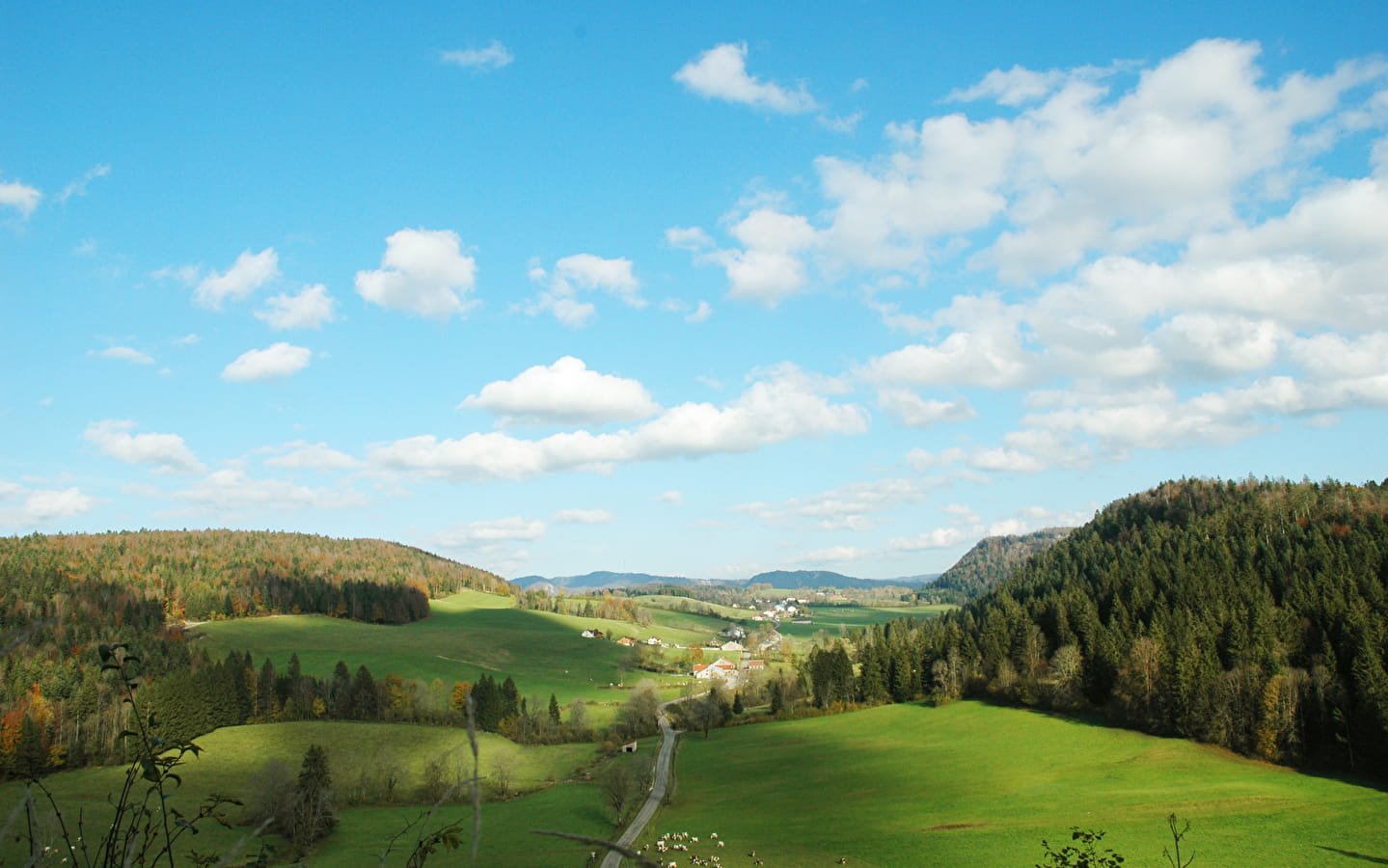 -
Overlooking the Lemme valley by about 50 metres, the Morillon lookout is set up opposite a typical Jura relief, the anticline, which is made up of two ridges: the Rachet to the north on the left and the côte de Malvaux to the south on the right. Between these two ridges is the Entre-Deux-Monts valley and if you have a good eye, you will be able to see the antenna of the Bulay lookout in the distance at Foncine-le-Haut.
Return journey from the Bois de Ban car park in the direction of "Col du Morillon".
Hike n°23 of the Champagnole Nozeroy Jura hiking guide.
Brochures edited by Montagnes du Jura