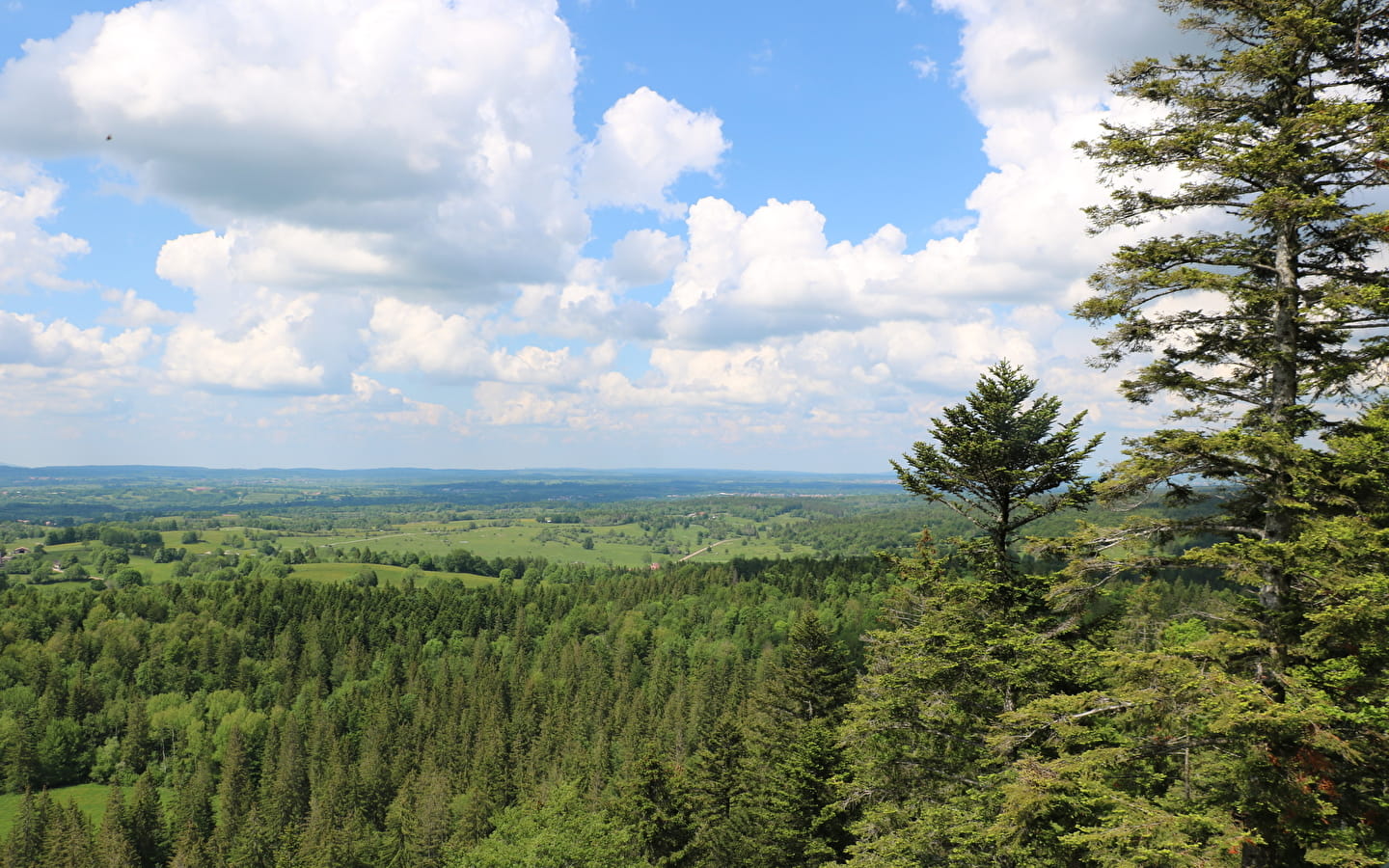 -
If we had to establish a "top 10" of the most beautiful panoramas of the Champagnole Nozeroy Jura territory, the Mouflon belvedere, the highest point of the Haute Joux massif, would certainly be included. We like it first of all for the panorama it offers us: the string of villages of the "plateau de Nozeroy", the Joux forest, and even Mount Poupet on a clear day, but we also like it for the splendid walk which leads to it, between open clearings and the "Forêt du Prince".
Starting from Combe Simone (Cerniébaud), a loop route will allow you to discover it, via the Fraroz and "L'Éolienne" villages, with a return via "Le Touparon".
Hike n°5 of the Champagnole Nozeroy Jura hiking guide.
Brochures edited by Montagnes du Jura