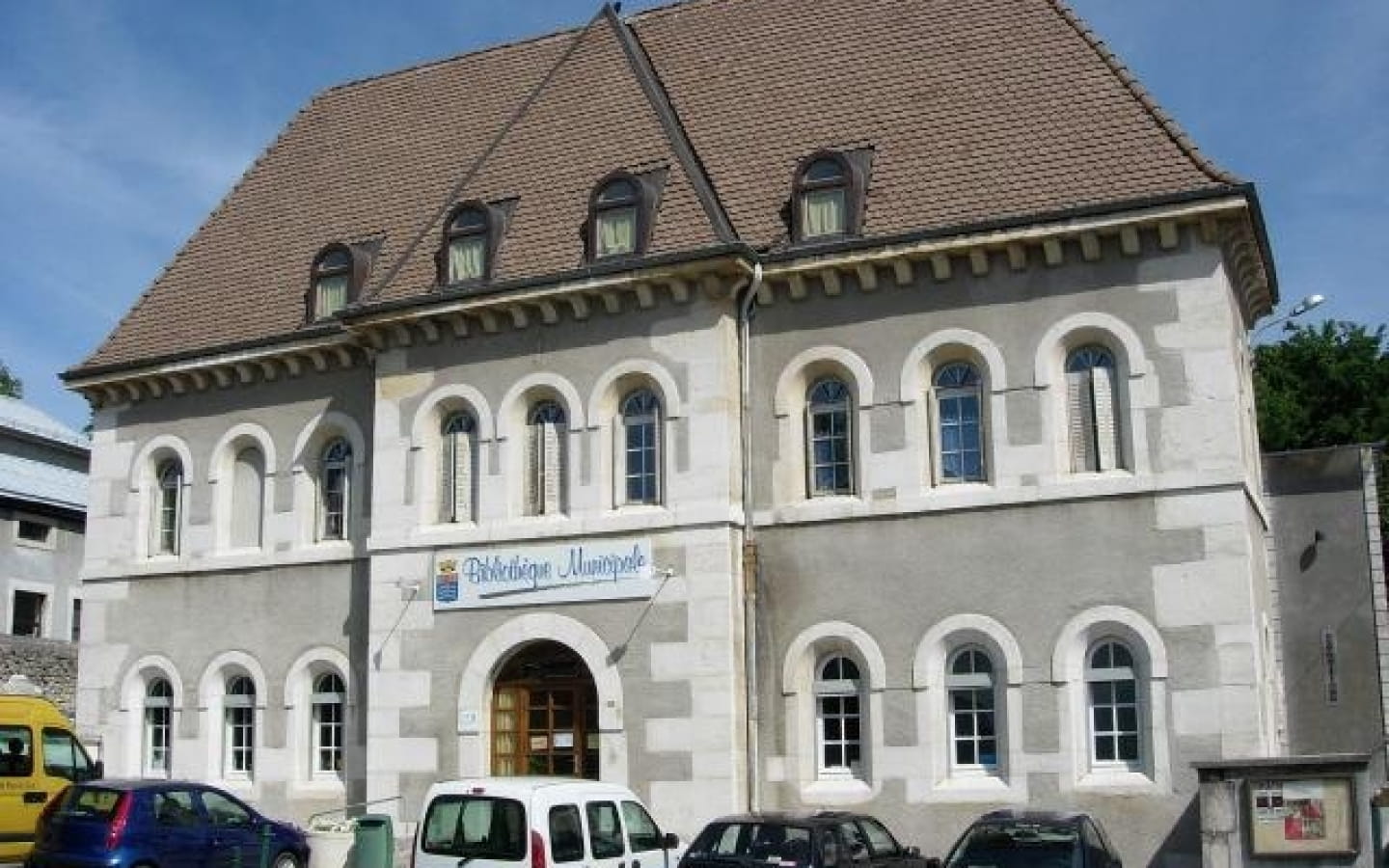 -
Located "rue de Gex la ville", in the city center, easily accessible thanks to a parking lot, the library is near the cultural center and the musical school.
It is situated at the ground floor of the former prison of the city dating back to the XIXth century. This building, very particular, allows a friendly reception and an intimacy in the former cells.
A separate room is dedicated to the children of less than 8 years and the young people. People wishing to work have access to a very quiet independent reading room.
Schools and associations are welcome out of opening hours, every Monday, Tuesday, Thursday and Friday mornings. You can make an appointment with the staff to check our availabilities.
You can find almost 15 000 books (novels, documentaries, comic strips) and 400 audio CD, cassettes, talking books, DVD and CD-ROM.
In order to borrow documents, whatever your place of residence is, you can register easily on the spot by presenting a valid ID card and a residency proof of less than 3 months.
The contribution is valid one year and for the whole family.
If you wish, you can get a certificate that will allow you to borrow, during the same year, from the libraries of Geneva.
Bibliothèque municipale
81 rue de Gex la Ville01170 GEX
Prices & Schedules
Opening :
Prices :
Brochures edited by Montagnes du Jura