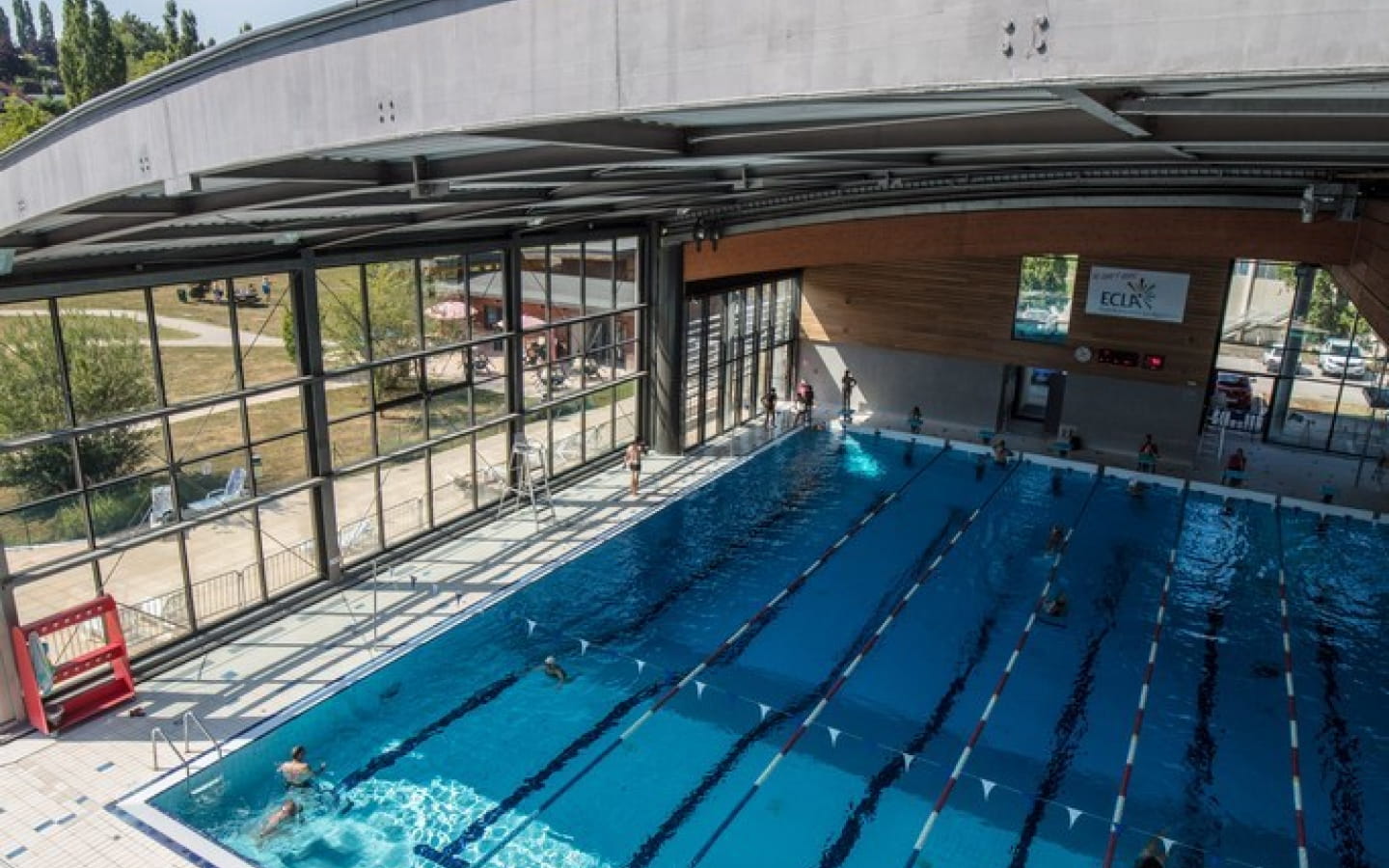 -
Indoor sports and leisure pools, pentagliss, counter-current river, diving board, waterfall, jacuzzi. Roof can be opened in summer.
Centre nautique Aqua'rel 755 boulevard de l'EuropeLONS-LE-SAUNIER
Prices & Schedules
Opening :
From 20/02/23 to 07/04/23
From 08/04/23 to 23/04/23
From 24/04/23 to 07/07/23
From 08/07/23 to 03/09/23 of 10:00 to 20:00
From 04/09/23 to 20/10/23
From 21/10/23 to 05/11/23
From 06/11/23 to 15/12/23
The times given are for the leisure pool (for the sports pool, please consult the Aquarel website).

Holiday period zone A :
Monday to Thursday: 10am-8pm
Friday: 10am-8pm
Saturday: 10am-6.30pm
Sunday: 9am-1pm

School period :
Monday: 10am-12pm and 5.30pm-8pm
Tuesday: 2pm-8pm
Wednesday: 10.45am-8pm
Thursday: 4pm-8pm
Friday: 11:30am-8pm
Saturday: 9am-6:30pm
Sunday: 9am-1pm

In July and August, open every day from 10am to 8pm.

Prices :
Brochures edited by Montagnes du Jura