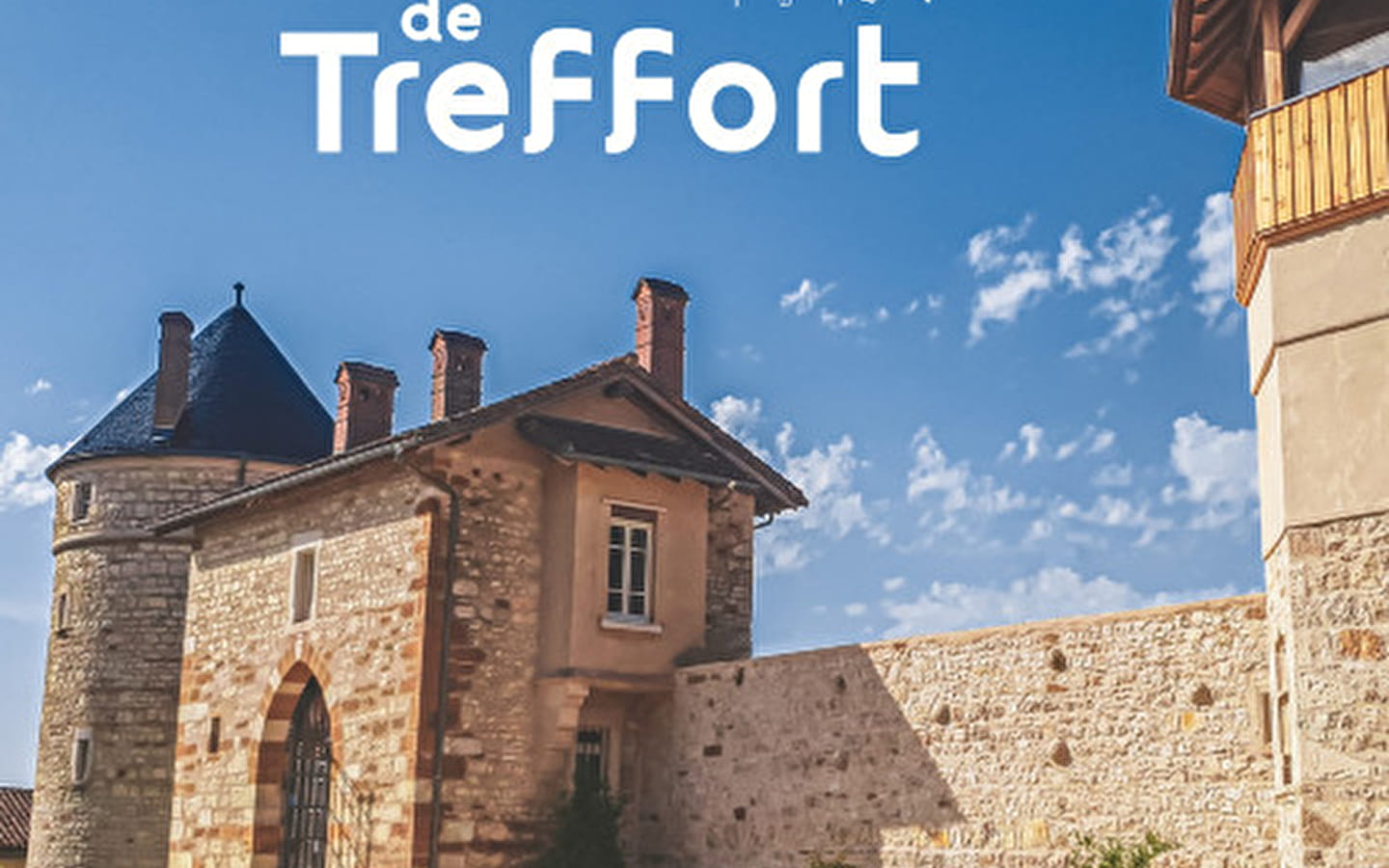 -
In the 10th century (974), the first trace of a fortified house occupying the top of the village, probably on Gallo-Roman remains. (Tower)
In the 13th century, it was transformed into a castle for military purposes and as a residence.
It occupied a quadrilateral measuring 60 metres by 43 metres and was defended by eight towers, one of which served as an entrance to the south. It was protected to the south by a moat and a drawbridge, and to the north by a trench dug into the rock, which is now used as a road.
The Counts of Savoy have stayed there several times over the centuries (1297, Amédée V and Sybille de Bâgé stayed in Treffort with 363 horses - 1316 & 1319, visit by the Count and Countess of Savoy accompanied by 244 horses).

See "Entrance to the castle": Catapult ball. In 1468, the troops of Jean de Viennois attacked Treffort (the 30 to 40 kg cannonballs cut from stone blocks were used in the Middle Ages in artillery).

Transformed into a stone quarry, it was bought back and partly rebuilt by Tony Ferret, departmental architect of French monuments (late 19th century, early 20th century).
Numerous reuses can be seen throughout the village.

"Leaded tiles": 25,000 tiles were made in Meillonnas for the castles of Treffort and Orgelet.

Fortified town
At the beginning of the Savoyard period, Treffort was equipped with ramparts of which some remains can still be seen. They were pierced by at least six gates and equipped with more than thirty towers.
Château de Treffort
Place des TilleulsTreffort01370 VAL-REVERMONT
French, English, Italian
Credit card, Cash
Prices & Schedules
Opening :
From 24/04/23 to 18/06/23 of 10:00 to 18:00
From 21/06/23 to 17/09/23
From 18/09/23 to 22/10/23 of 10:00 to 18:00
From 23/10/23 to 05/11/23 of 10:00 to 18:00
Brochures edited by Montagnes du Jura