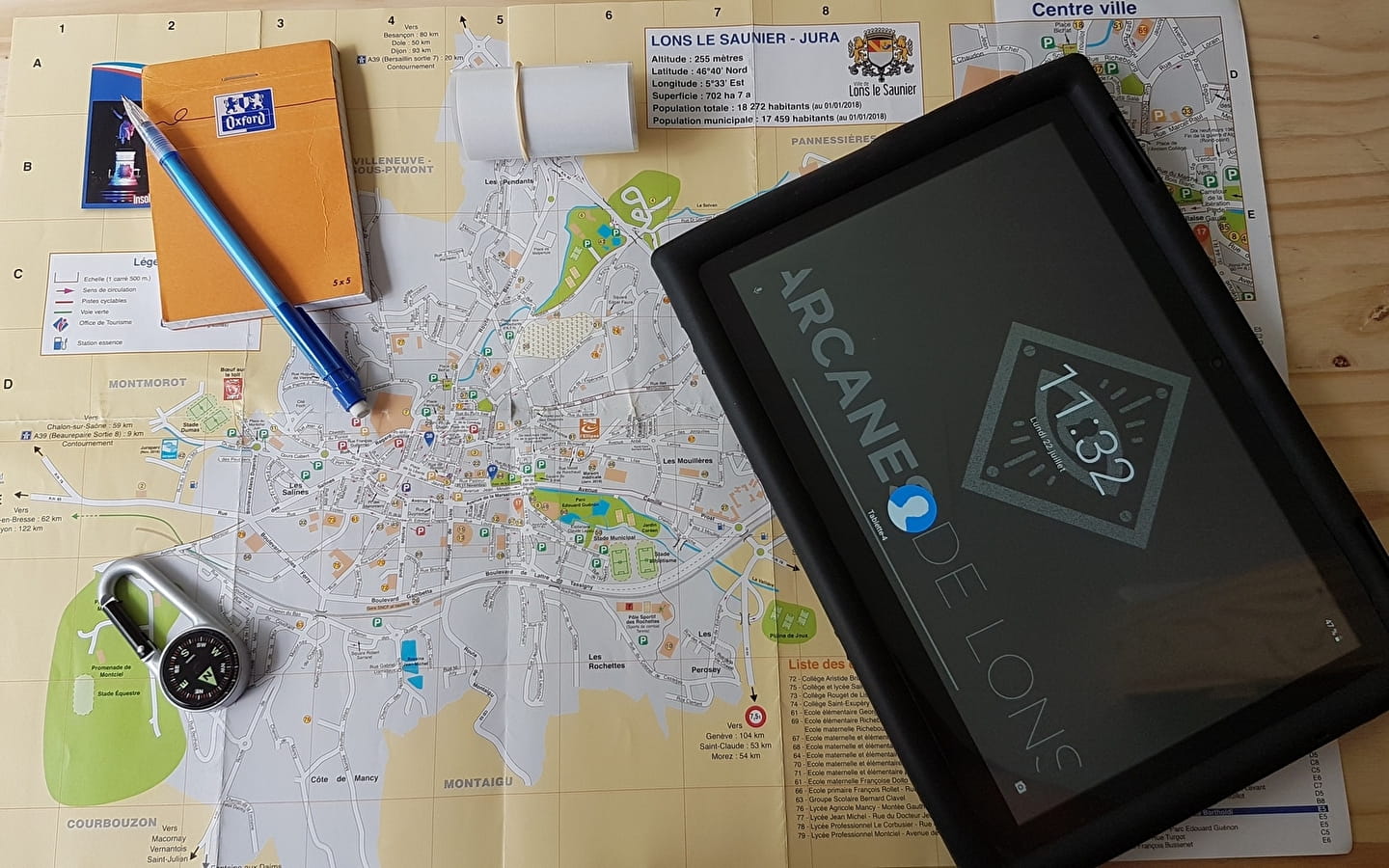 -
CITY GAME : the treasure of Rouget de Lisle ( 40€ in total from 2 to 7 players)

Explore the city, find the clues, a real treasure hunt!

Available from April to September

More observation than logic, ideal for children.

According to legend, Rouget de Lisle hid the original manuscript of the Marseillaise. Your friend Arizona Jones, famous treasure hunter, found the place. But since then you have had no news. One day you receive a letter and its logbook. The treasure is waiting for you!

Outdoors / on reservation
No time limit
Difficulty: 1 / 4
Teams of 2 to 7 people.
Several teams can play at the same time

CITY GAME: life is hanging by a thread (60€ in total from 2 to 7 players)

Explore the city, find the clues, solve the riddles!

More intense, more challenging. A real Escape Game in the whole city!


Outdoor
Time limit: 2 hours
Difficulty: 3 / 4
Team of 2 to 7 people.


BOARD GAMES SHOP :

Come and discover our shop specialised in board games!

You will find games to play with your family or friends, games that will set the mood at a party, games for children from 3 years old, "expert" games with advanced strategy, etc. In short, there is something for everyone! More than 500 references are available.

NEW : play café ! Come and play over a drink!





City game - Les Arcanes de Lons
12 et 19 rue du Commerce39000 LONS-LE-SAUNIER
Prices & Schedules
Opening :
On request
Prices :
Brochures edited by Montagnes du Jura