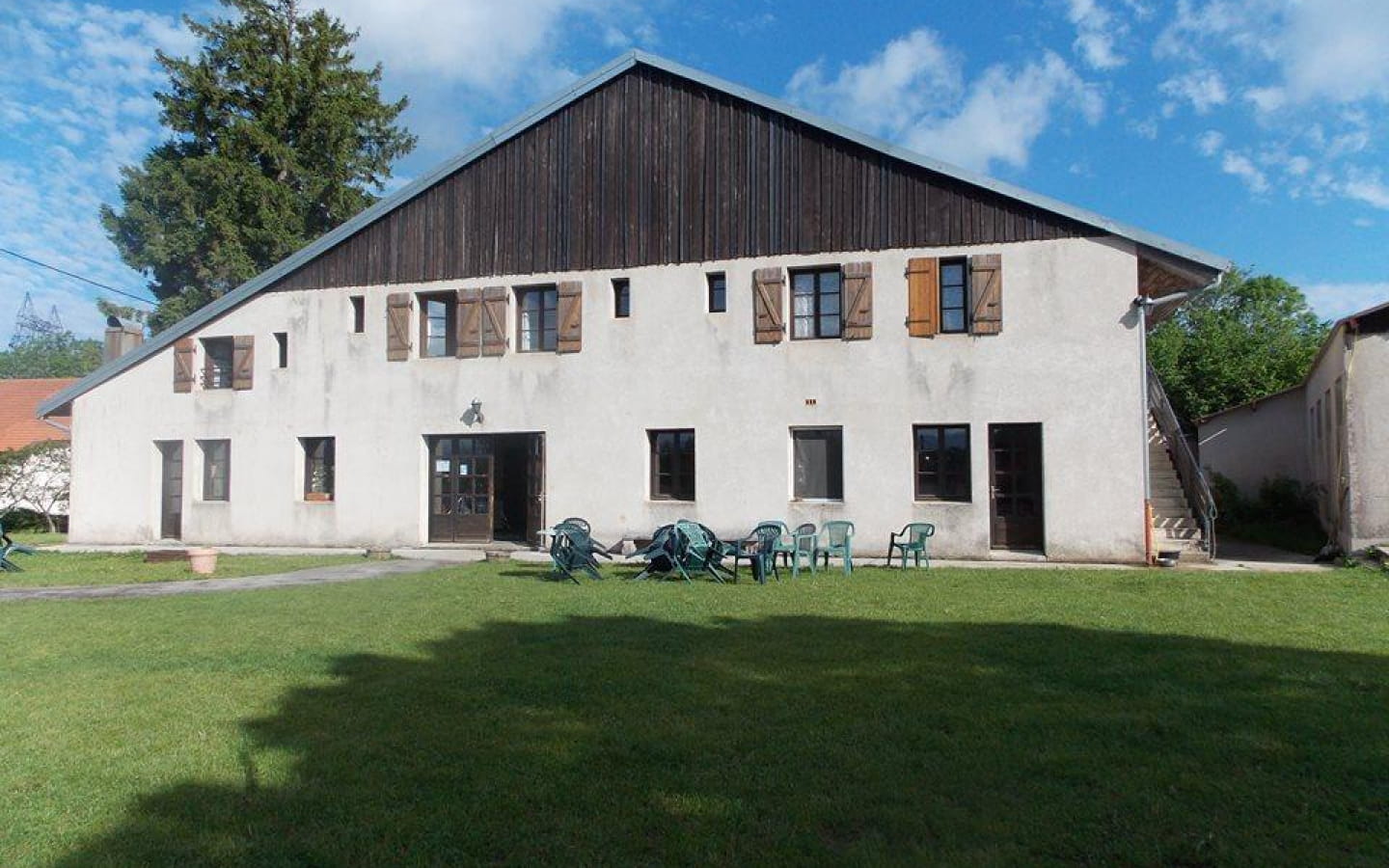 -
Rejuvenate in the countryside and introduce your children to farm animals and other more unexpected species. You will be staying in a welcoming inn, an ideal base for exploring this area with your family, discovering the flavour of Jura traditions and enjoying a relaxing horse-drawn carriage ride. Next to the inn, horses and a mini-farm with peacocks, hens, roosters and sheep will delight the children.
On the programme: fresh air, generous dinners based on local products, relaxation in the shade of the lime tree or walks along the village paths and a visit to an unusual animal park.

Day 1 :
Arrival at the inn at the end of the day,
Settle into your room.
Dinner and overnight stay.

Day 2 :
After breakfast, accompanied carriage ride in the countryside.
Lunch at leisure.
Afternoon, departure for Chaux-Neuve, 20 km away, to discover an extraordinary animal park, a former mountain pasture farm at an altitude of 1200 m, and all its protégés: Greenland dogs, red deer, reindeer, yaks, mouflons, chamois, aurochs, fallow deer, European bison, tarpan horses... and the small farm. Accompanied by your guide, you will enter the intimacy of the animals while respecting their way of life.
Return to the inn. Dinner and overnight stay.

Day 3 :
End of the services after breakfast.

Before leaving, stop at one of the many Comté cheese dairies in the Jura, to bring back some tempting souvenirs!
Rates & availability
Prices
151.50 per adult.
93 € per child from 8 to 12 years old.
77.50 € per child from 2 to 7 years old.
Free for children under 2 years old (meal and baby bed not provided)
For more informations
En famille à la campagne à la découverte des animaux
N°OP031BFC000V519R9E
Brochures edited by Montagnes du Jura