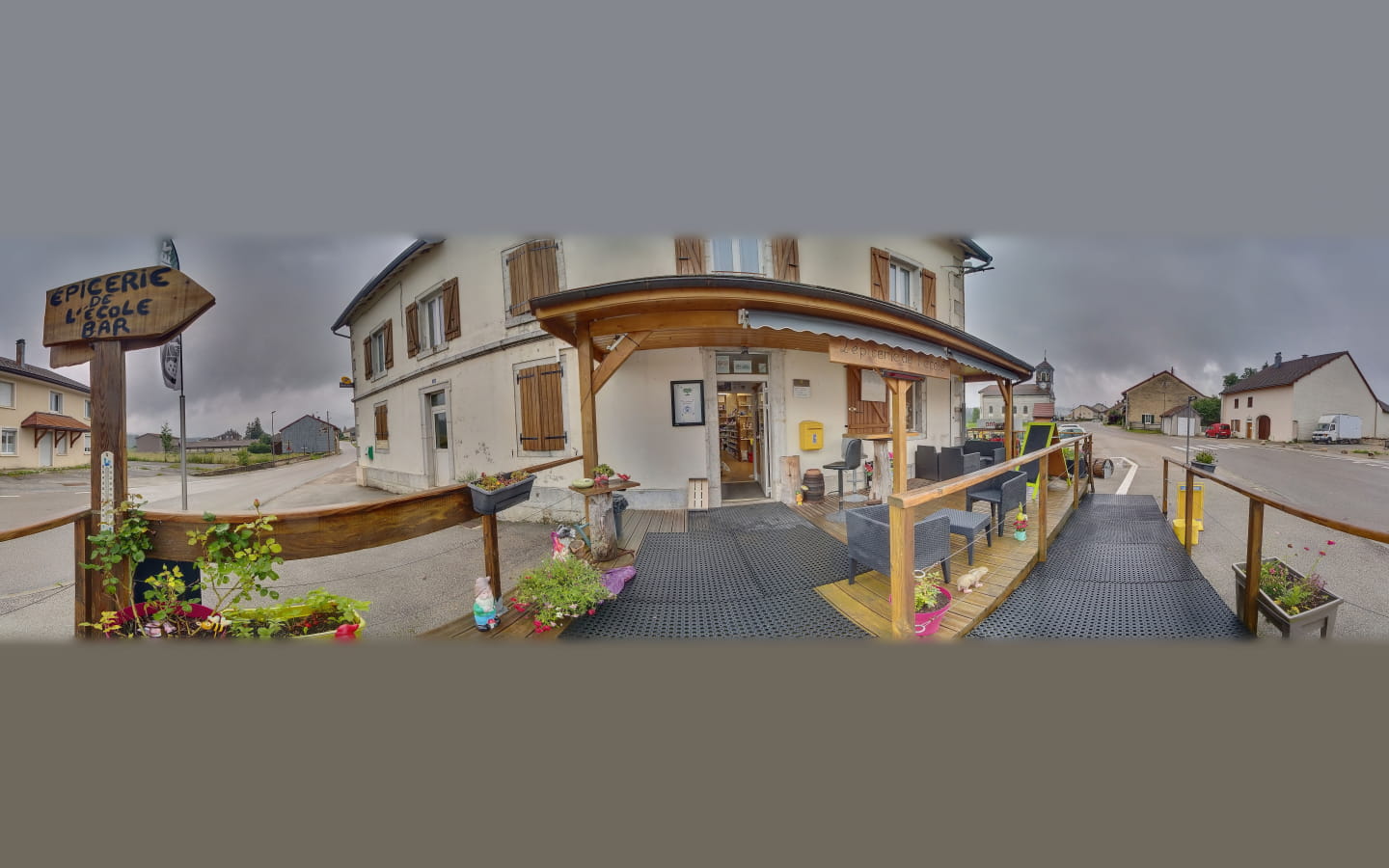 -
The Epicerie de l'Ecole in Chaux des Prés offers groceries, seasonal fruit and vegetables, regional cheeses, cold meats, drinks, newspapers, bread and pastries, post office and gas.
Céline will also provide you with tourist information and brochures.
Looking for an ATM/bank? The school's grocery shop has a Crédit Agricole green point: withdrawal of 20€ to 100€.
The grocery shop is a PICK UP point, you can collect your parcels or drop them off.


Opening hours :

Monday to Friday: 8:30am-12:30pm / 4pm-7pm
Saturday and Sunday: 8am-12pm

The school grocery store also goes on tour to the inhabitants:
Monday & Thursday: Leschères, Les Rivons, Les Prés de Valfin, Sur la Côte, Très le mur, Valfins les St Claude, Les Frêtes, la Rixouse, Villard sur Bienne, Lézat, Les Mouillés.
Wednesday: Prénovel de Bise, les Belbenoits, Prénovel centre, les Crozets, Les Ronchaux, Etival, Bouzailles,
Tuesday & Friday: Château des Prés, Les Faivres, les Brenets, les Bez, Les Farrods, les Bouviers, les Guillons, Les Bouvets d'amont, les Chauvins, Les Bouvets, la Croix de Pierre, Les Croyets, Les Poncets, Les Jeannez, Les Mussillons, l'Abbaye, Sur le Moulin, La Motte, Saint-Pierre, les Frasses.
Take advantage of the grocer's terrace to relax, have a drink and read a book from the shared book shelf!
And for the cooler days we have installed an indoor bar area.
We have on sale articles from tintinnabul de Prénovel, jewellery from amandine de Prénovel, original hot water bottles from Janier Corine.....
Credit card, Cheques and postal orders, Cash
Prices & Schedules
Opening :
From 29/08/22 to 31/12/23 of 08:00 to 12:30 - of 16:00 to 19:00
Brochures edited by Montagnes du Jura