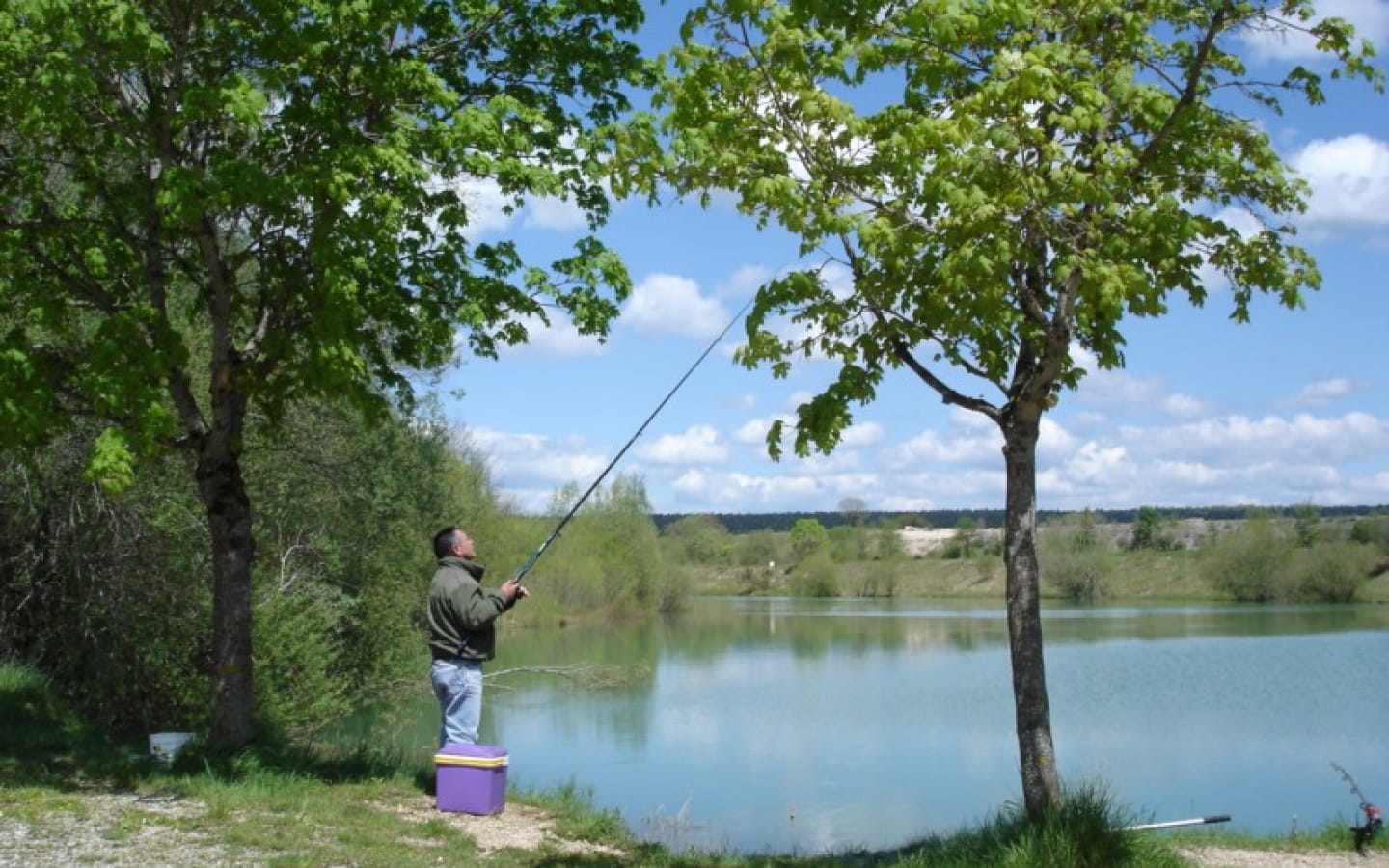 -
Open from the 1st Saturday of April till the 3rd Sunday of November (Open every day)

Crapus, tenches, pikes, perches… are present.

Fishing card :

- Adultes : one year : 50€, one day 5€
- For children under 14 years old : it is 12€ for one year, 2€ for one day but he has to be accompanied.


On sale in the "Post office"
Brochures edited by Montagnes du Jura