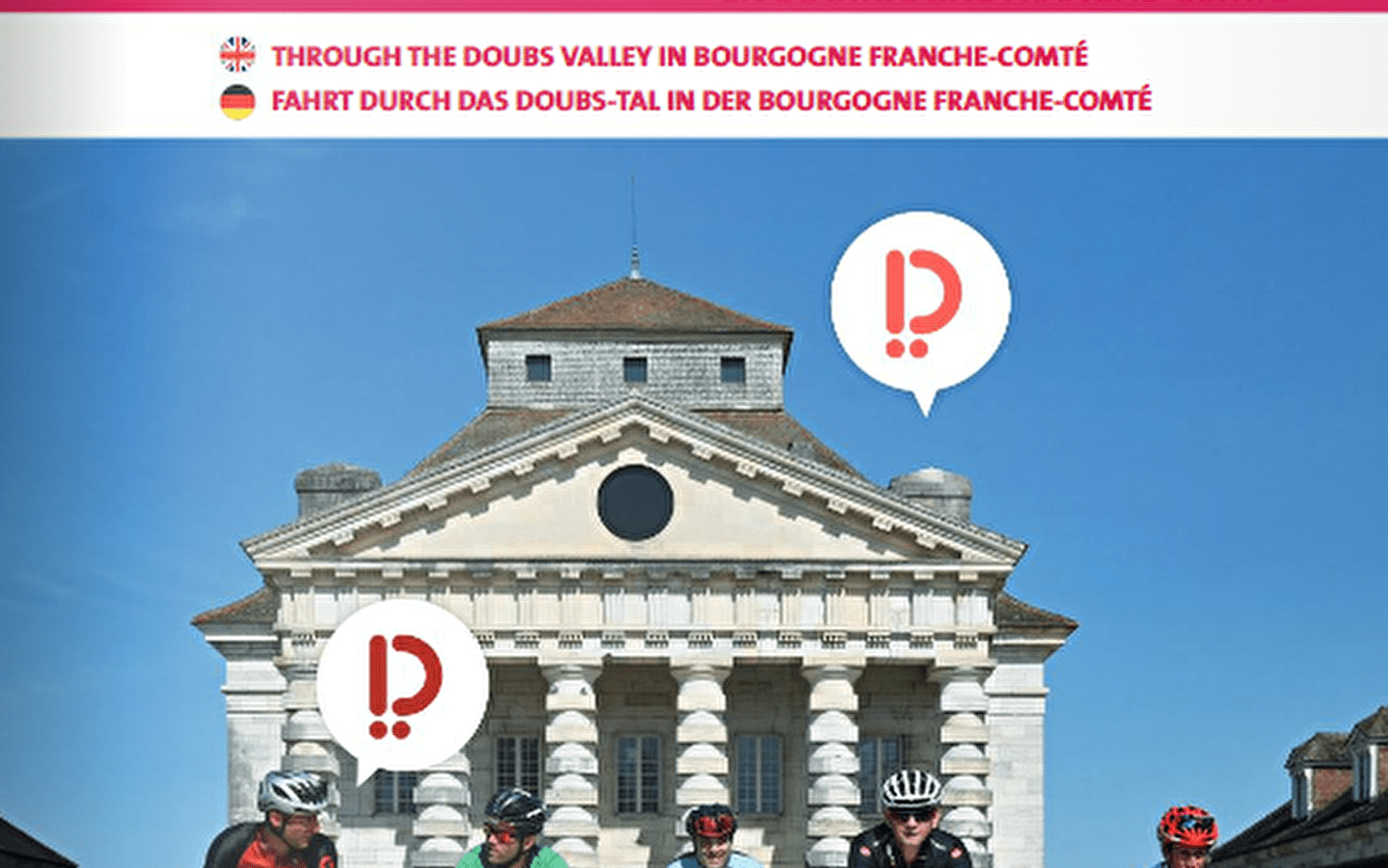 -
A 4000 km route linking the Atlantic and the Black Sea, going through 10 countries and along the banks of the greatest European rivers. The 187 km section in France-Comté follows the banks of the canal from the Rhône to the
Rhine. (135 km in the Doubs, 42 km in the Jura, and 10km in Belfort).
This route is for the exclusive use of cyclists, rollerbladers, pedestrians and people with restricted mobility.
Eurovélo 6 / Eurovéloroute 25000 BESANCON
Prices & Schedules
Opening :
From 01/01/20 to 31/12/50
eurovéloroute
Brochures edited by Montagnes du Jura