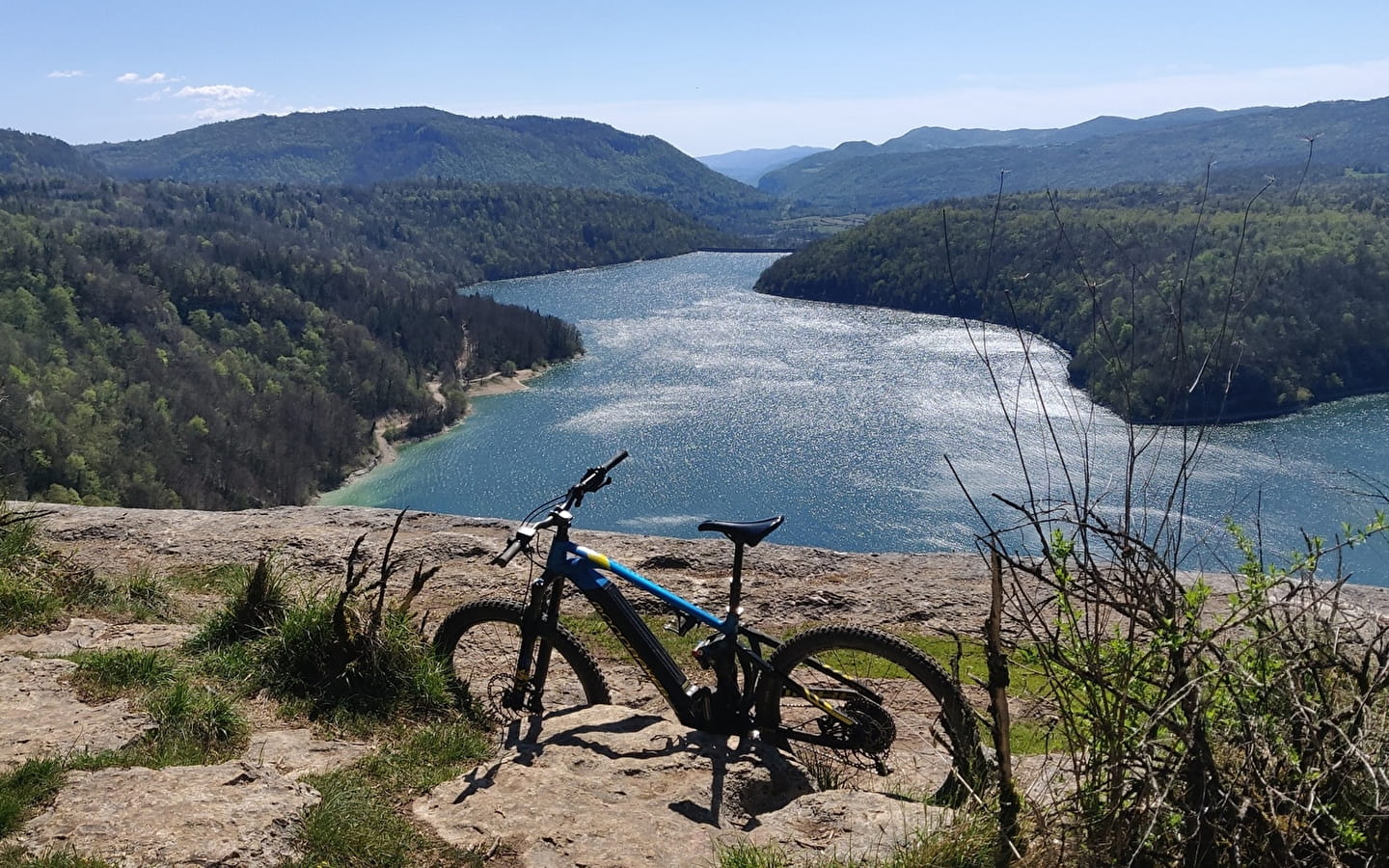 -
Guidance and driving advice for all terrains and all levels.
Water: From viewpoint to viewpoint on the Jura fjords or along the rivers.
Castles and history: from 11th-century ruins to the residence of the Duchy of Burgundy.
Escapades bucoliques : From the high Combes to the valleys of the little mountains, and sometimes between the vines.
And why not try some great descents.
Brochures edited by Montagnes du Jura