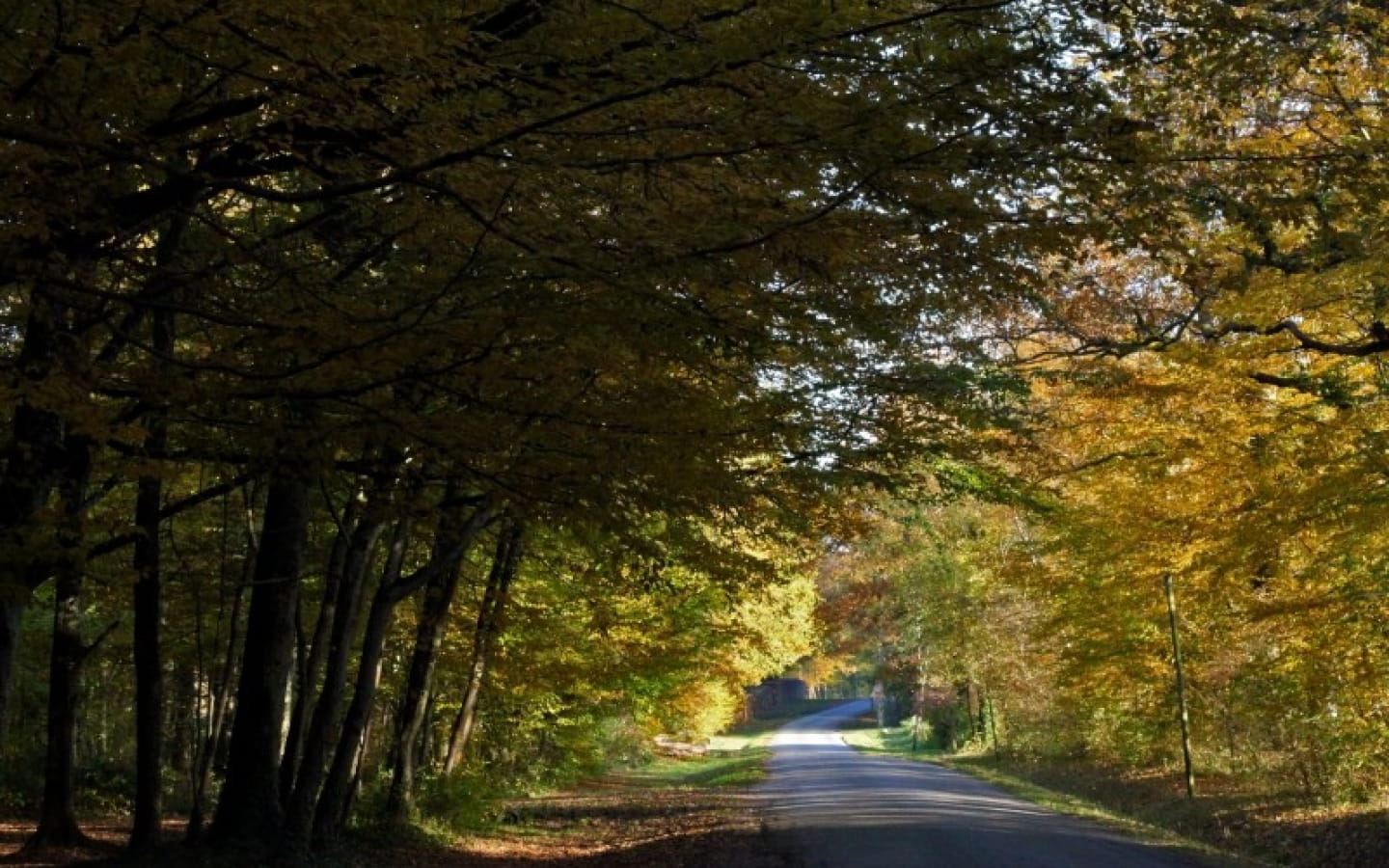 -
It is the third French forest by its surface area (the second for the leafy forest). This forest sounds out traditional jobs and legends. Its faunistic and floristic wealth drives your stroll even more pleasant.

The Chaux Forest is planted with trees from 6000 to 8000 years, and covered 22000 hectares.

The coal woodcutters settle down since the era 1000, and will formed a real society.

Several water fountains are known for their quality.

The colonns rose by Champonnois architecte, have served of indication panel. We can read in the 4 capital faces the orientations "East", "West", village's name which is located at the end of forest road.

There are 8 colonns with a Doric style, which remind Salines Royales d'Arc-et-Senans, but also that the forest has been dedicated to a salt service.

Some objects have built the renowed of Chaux Forest:

- Clavelin bottle (XVIII century), which can contains 62cL (usually yellow wine) and has an atypical form, rated by "la CEE".

- Potteries of Etrepigney Plumont

Discover : "Les Baraques du 14" at La Vielle Loye and "les Chênes à Vierges".
Brochures edited by Montagnes du Jura