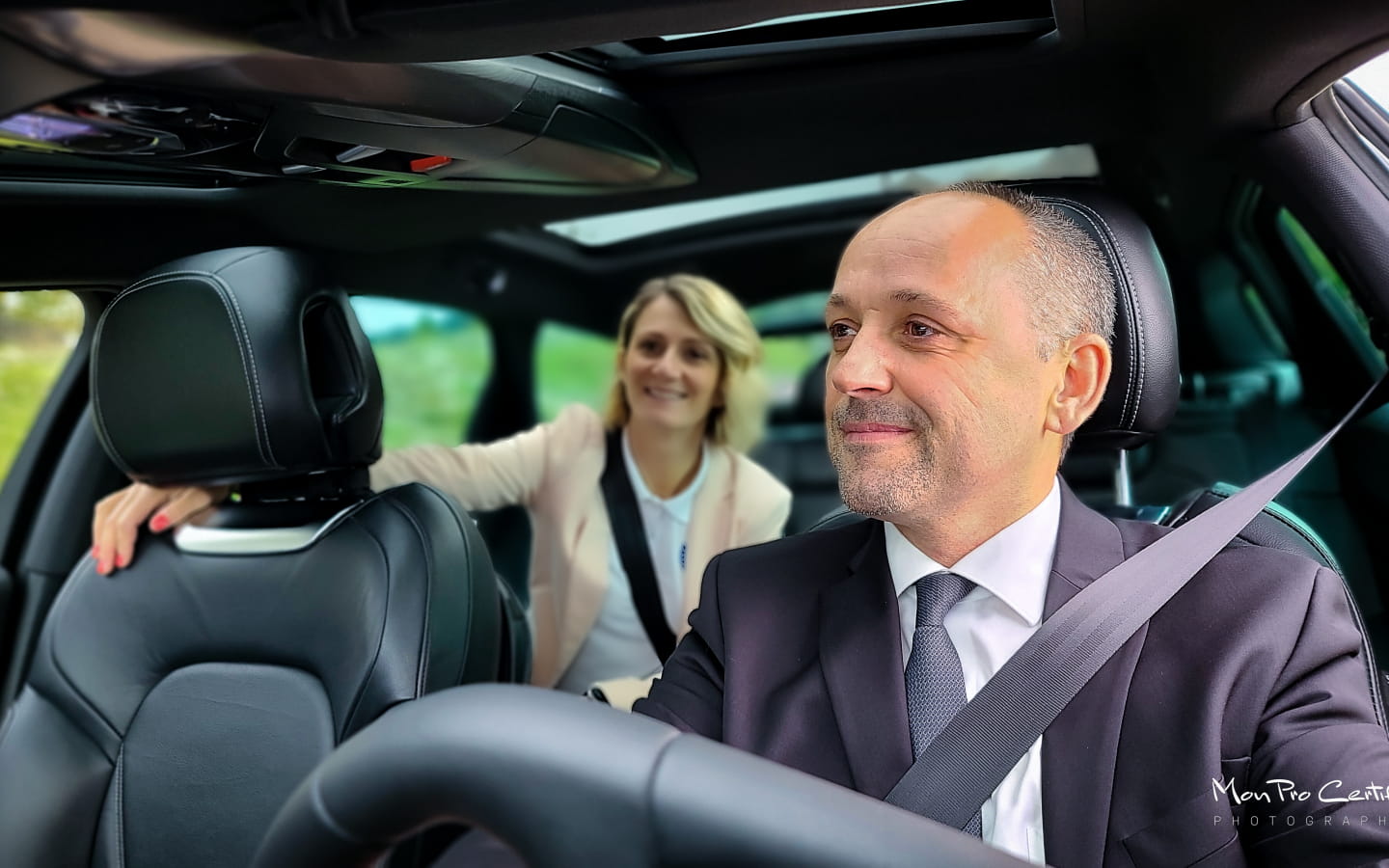 -
BFTRANSPORT - VTC - Private driver in professional dress with a DS5 sedan type vehicle (4 passengers at most).
Alternative to taxi, reservation on call or by sms.

Fixed price of provision by the hour or for a journey according to your needs (all distances, Swiss territory included(*).
(*) Subject to specific conditions according to the regulations for the transport of persons on Swiss territory:
On reservation, at least 8 days before the day of the transport.

Available 7 days a week, in the Haut-Doubs area for your visits or tourist circuits and other private or professional trips.

Shuttle service to TGV stations: Frasne - Pontarlier - Vallorbe - Lausanne - Besançon... Airport shuttle : Geneva, Lyon, Basel-Mulhouse-Fribourg, Pontarlier.

Hiking circuits (GTJ, GR5 and GR9) on foot or snowshoes: Métabief - Morteau - Lac de Saint-Point - Source du Doubs at Mouthe - Saut du Doubs at Villers-le-Lac... Alpine and Nordic ski resorts: Métabief - Les Fourgs - Le Gounefay au Larmont in Pontarlier - Les Rousses.

The little extras :
- Book your journey on call, contact possible by sms.
- Wifi offered on board, phone charger on request.
- At your disposal: water, magazine, sweets, umbrella.
- 1 child car seat and 1 booster seat (on request only).
- Pets accepted (prior request for a protective cover for the seats, for the comfort of the animal and the safety of the passengers).

Attractive rates agreed before departure (no surprises), payment on board the vehicle (CB or cash). Possibility of quotation.

Consult our rates and packages online on our website: https://www.bftransport.fr/

Particular care is taken with the interior of the vehicle (ventilated, cleaned and disinfected) after each passenger transport and at the end of the day.
Francis Bouvron - BFTransport - VTC - Chauffeur privé 27 D Rue Jean Monnet25300 PONTARLIER
American Express, Credit card, Diners Club, Cash, Eurocard - Mastercard, Bank transfers, Visa
Brochures edited by Montagnes du Jura