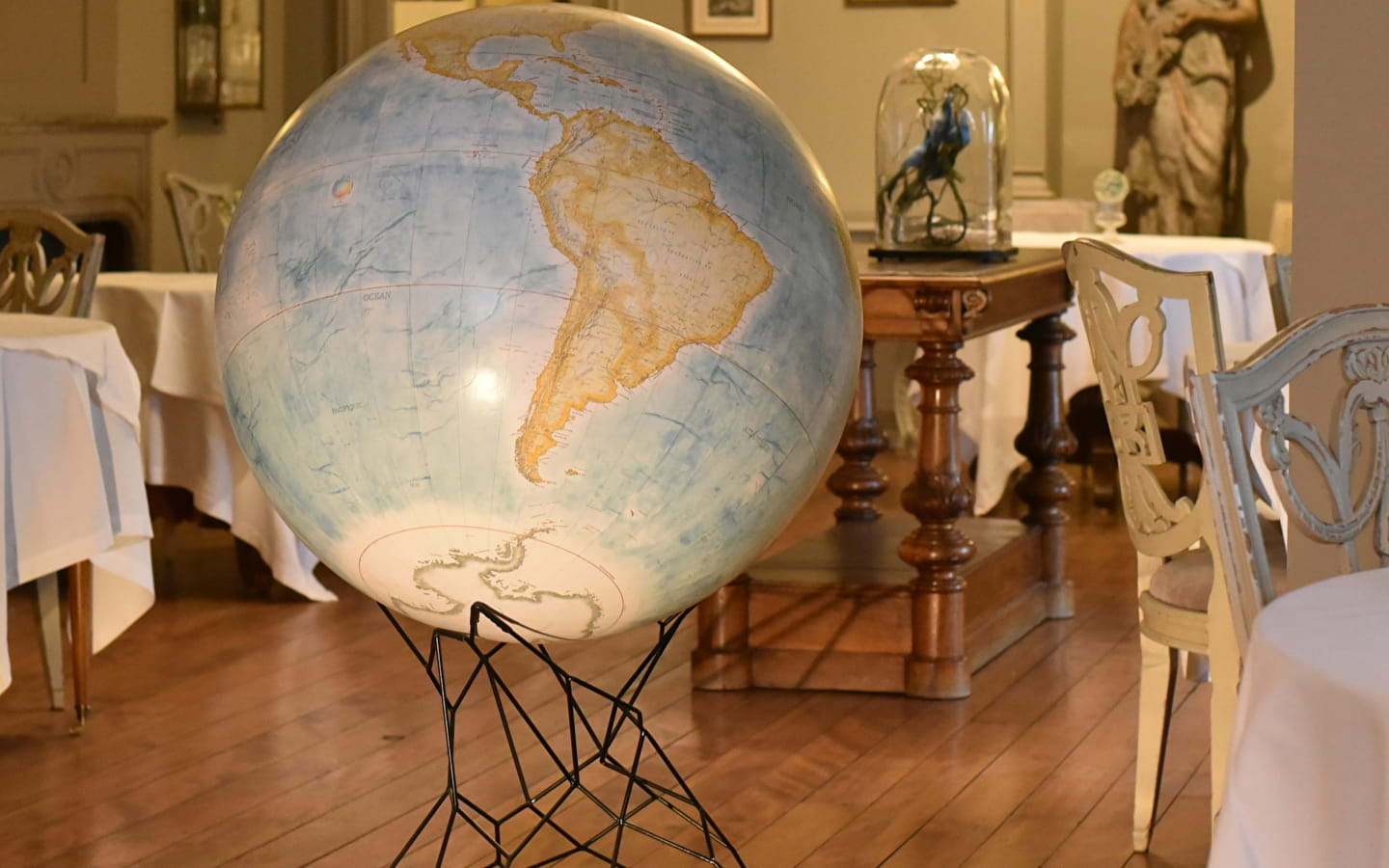 -
Manufacture of terrestrial and celestial globes. Dream, travel, discover!
We are one of the last manufacturers in Europe to create globes entirely by hand. Timeless. Poetic. These objects fill you with wonder, because they combine the rigour of this rare expertise with the gentleness of our childhood memories.
Each piece created in our Besançon workshop can be customised, so it's unique! We use traditional manufacturing techniques and top-quality materials sourced in France to ensure that our globes last as long as possible.
"Our dream? That our globes will be handed down from generation to generation!

While preparing a course for his students at the Institut de Géographie, Alain Sauter discovered that the craft of making handmade globes had disappeared in France in the 1950s and 60s. His heart began to beat faster. Geography. Travel. Craftsmanship. All his passions came together in a single obsession: to create a globe himself!
But no archive or library had preserved these manufacturing secrets. It took him a year of research and testing to rise to the challenge. In 2016, Globe Sauter & Cie was born.
Three Earth circles around the Sun later, it's Cécile Blary's turn to reinvent herself. She swapped her graphic design tools for an apron and paintbrushes. Creative and gifted with her hands, she threw herself into learning this rare skill with extraordinary stamina. Today, like an elf in Santa's workshop, she brings your globes almost to life!

Globe Sauter 6 Rue du Cercle25000 BESANCON
Prices & Schedules
Opening :
From 01/01/23 to 31/12/23
Available all year round
Brochures edited by Montagnes du Jura