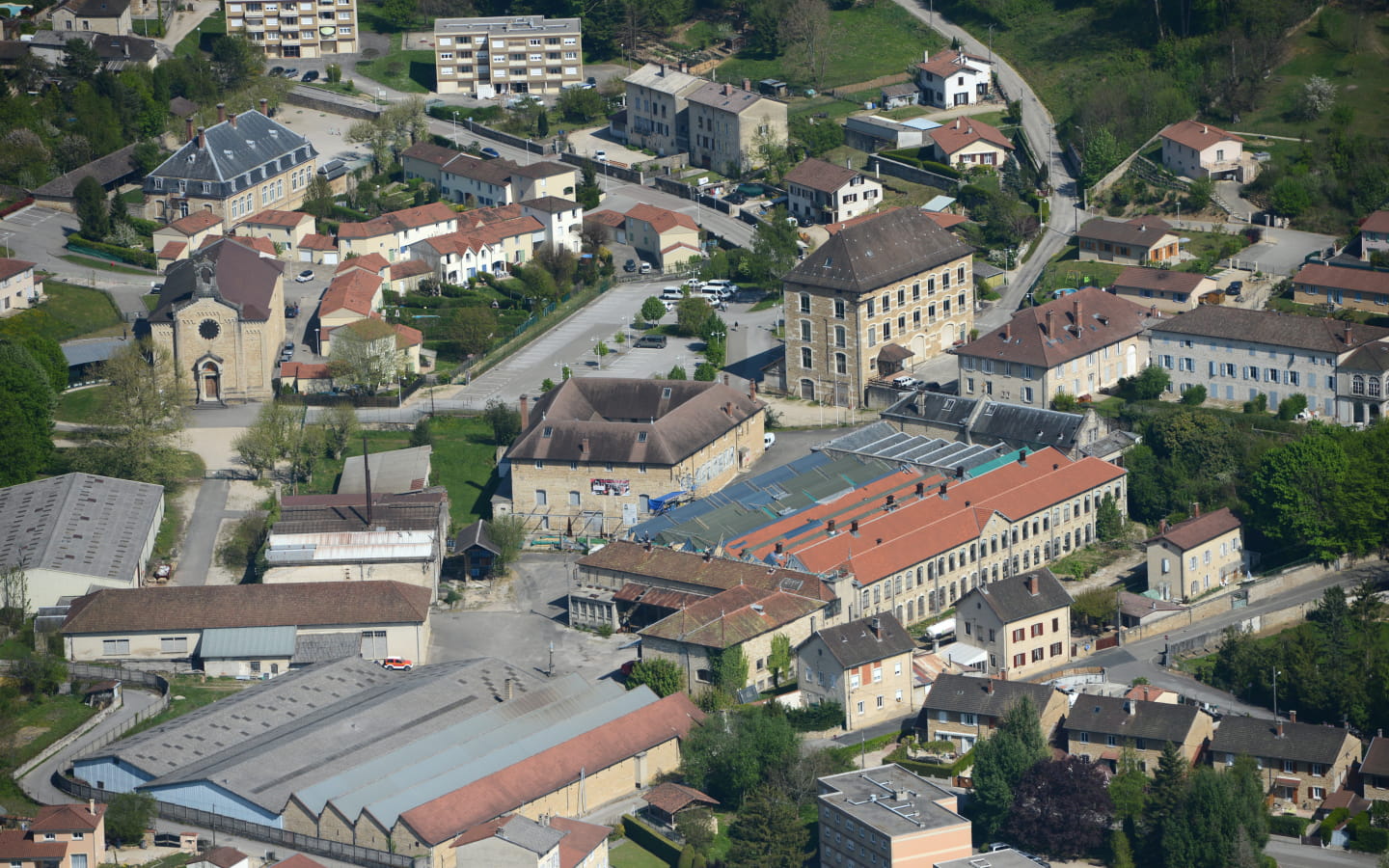 -
The Soieries Bonnet, established in 1835, dive the visitors in the fascinating universe of the silk merchants of Lyon. Absolute industrial town representative of paternalism in France, soul of an international empire, the manufacture grouped production workshops and many other buildings : school, company store, chapel, infirmary and even a boarder-school for young women.

Around the Soieries, sloping and often narrow streets of the town centre and its hamlets have a charm like no other : many stone houses bearing witness about an important weaving activity at home are erected. Another proof of this big epic : presence of countless conventional houses. Vineyard, abandoned during the 20th century, take back its place today with the famous "Bugey-Cerdon" AOC. But Jujurieux, it's also the castles village. There are 13 castles in the town ! Some of them, very old, have a defensive role. Others were built during the 19th century by members of the Bonnet family.

This city possesses a rich architectural heritage : former chapel of the Soieries Bonnet, turned into a Cultural Place, the castle of Chenavel with its medieval origins, surrounding the entrance of the Gorges of Ain…
Discovery of Jujurieux can't be complete without taking its pathways : the many marked out pathways are leading you at the heart of the hamlets with their communal oven and their vineyard houses, at the middle of hills or on the heights, offering magnificent points of view and panoramas on the plains.
The Vineyard track will lead you to the hamlet of Vieillard, of which the washhouse boasts three statues without head.
At the hamlet of Chaux, a wood sculptor who will make you discover his activity.

To be seen : 13 castles – Soieries Bonnet – Castle of la Tour des Echelles (13th) with formal gardens (private), graded at the additional stock list of Historical Monuments – Church Saint-Etienne (19th) with painted decorations.
Prices & Schedules
Opening :
Brochures edited by Montagnes du Jura