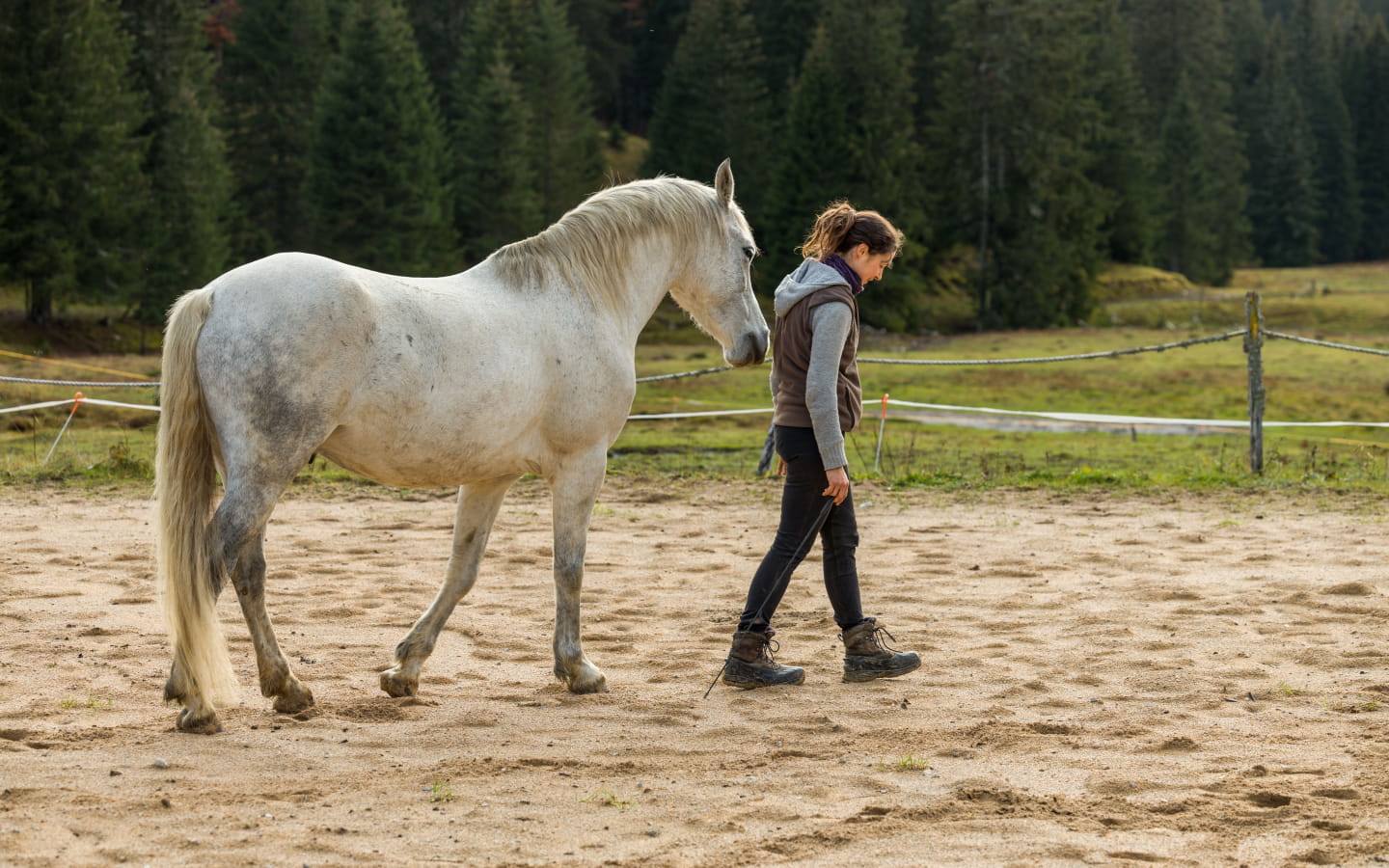 -
Walking, Hiking, Relational approach with horses, mules and donkeys in the Haut Jura

La Ferme du Berbois is located in a preserved setting at the foot of the famous Crêt de Chalam.

Emeritus rider or complete novice, come and take the time to meet the Berbois herd, on foot or through the Haut Jurassien trails they know well.

Walking and Hiking: after an initiation on foot of the codes of the horse, for a serene relationship, we leave on the paths of the National Park of the Haut Jura to explore its great landscapes. Half-day or full-day sessions, or hiking over several days.

Experimentation on foot: approach the horse using his own codes to create a relationship of mutual trust... and little by little communicate and evolve with a horse in freedom. These sessions are unmounted and adapted to all levels, over half a day, a day or two days.

Autonomous ride with a donkey: a large coaching time to help you to have the right attitude with your donkey and to equip it together. You will start from 1 hour to the day, according to the proposed circuits. Attention, who says donkey says great intelligence...

Equine Mediation: with a therapeutic aim, these sessions aim to better understand our behavioural patterns, and then to develop and experiment with new ones. The horse's great sensitivity allows it to reflect our states of being, in a neutral, fair and immediate way, and to help us to change.
La Ferme du Berbois
N°ASCBFC039353002832
Le Berbois39370 LA PESSE
Prices & Schedules
Prices :
Brochures edited by Montagnes du Jura