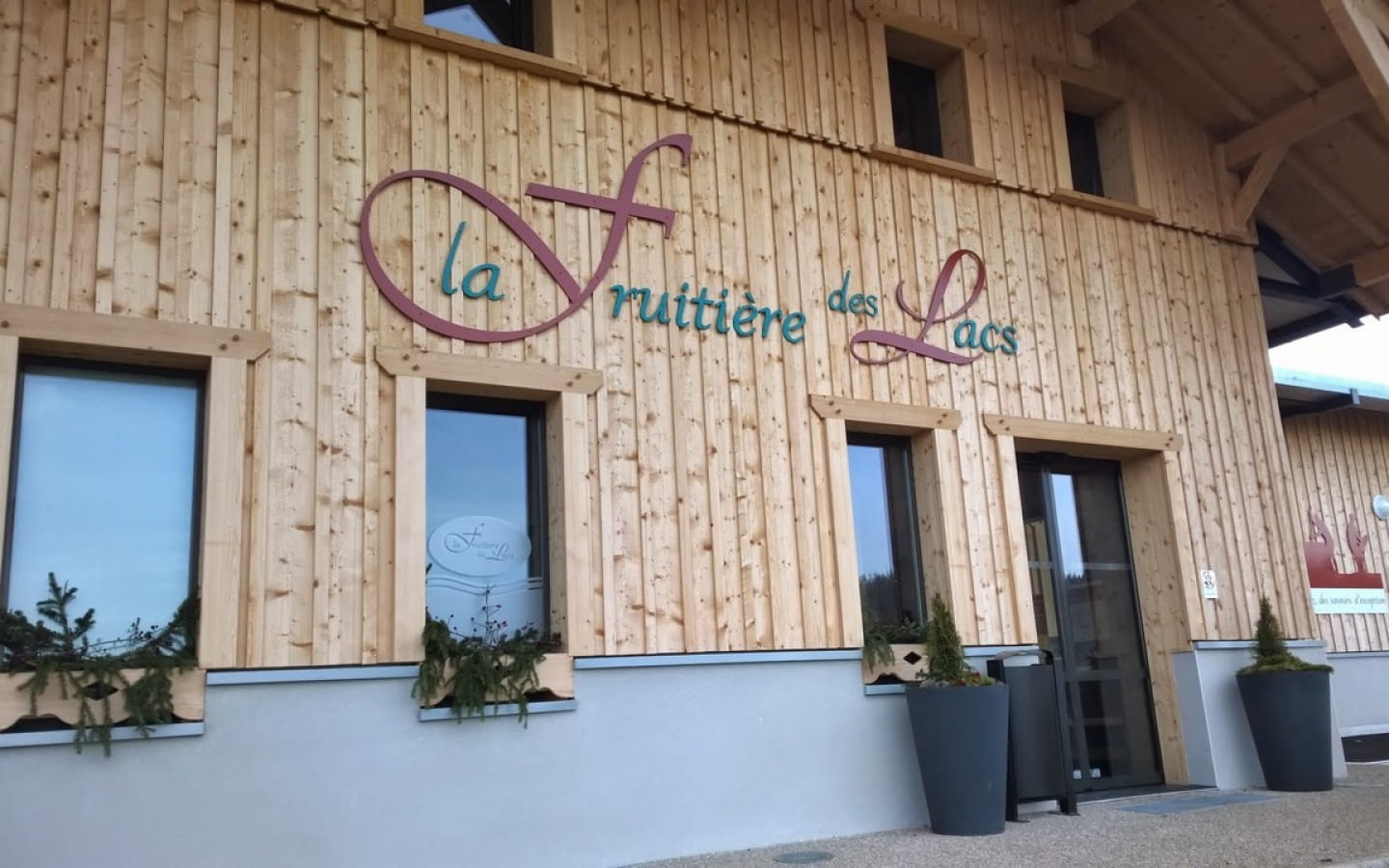 -
At the Fruitière des Lacs, every morning between 9am and 12pm, you can watch the production of many local specialities: PDO cheeses (Comté, Morbier) as well as Tomme and Raclette and, exclusively, the Fleur de Saint Théodule.
Throughout the day, you'll be able to explore the area in a fun way thanks to an interactive visit gallery with multimedia terminals and tables.
Screening room with a 20-minute film in 2 languages (French/English).
A wide range of regional products in the shop: charcuterie, wines, beers, spirits, honeys, jams, biscuits, etc.
Mail order with Chronofresh.
Disabled access. Open all year round.
Free admission. Member of the "Made in chez nous, les entreprises du Doubs se visiterent" network and the Routes du Comté.
Guided tours (with charge) every Tuesday and Thursday during school holidays, with tasting (approx. 1h30).
On-line product sales.
La Fruitière des Lacs 1 rue derrière chez Saget25160 LABERGEMENT-SAINTE-MARIE
English
Credit card, Cheques and postal orders, Cash
Prices & Schedules
Opening :
Open Monday to Friday, 9am to 12.15pm and 4pm to 7pm
Saturday, 9am to 12.15pm and 2.30pm to 7pm
Sunday, 9am to 12.15pm
Closed on Sunday afternoons
Open Monday to Friday, 9am to 12.15pm and 4pm to 7pm
Saturday, 9am to 12.15pm and 2.30pm to 7pm
Sunday, 9am to 12.15pm
Closed on Sunday afternoons
Brochures edited by Montagnes du Jura