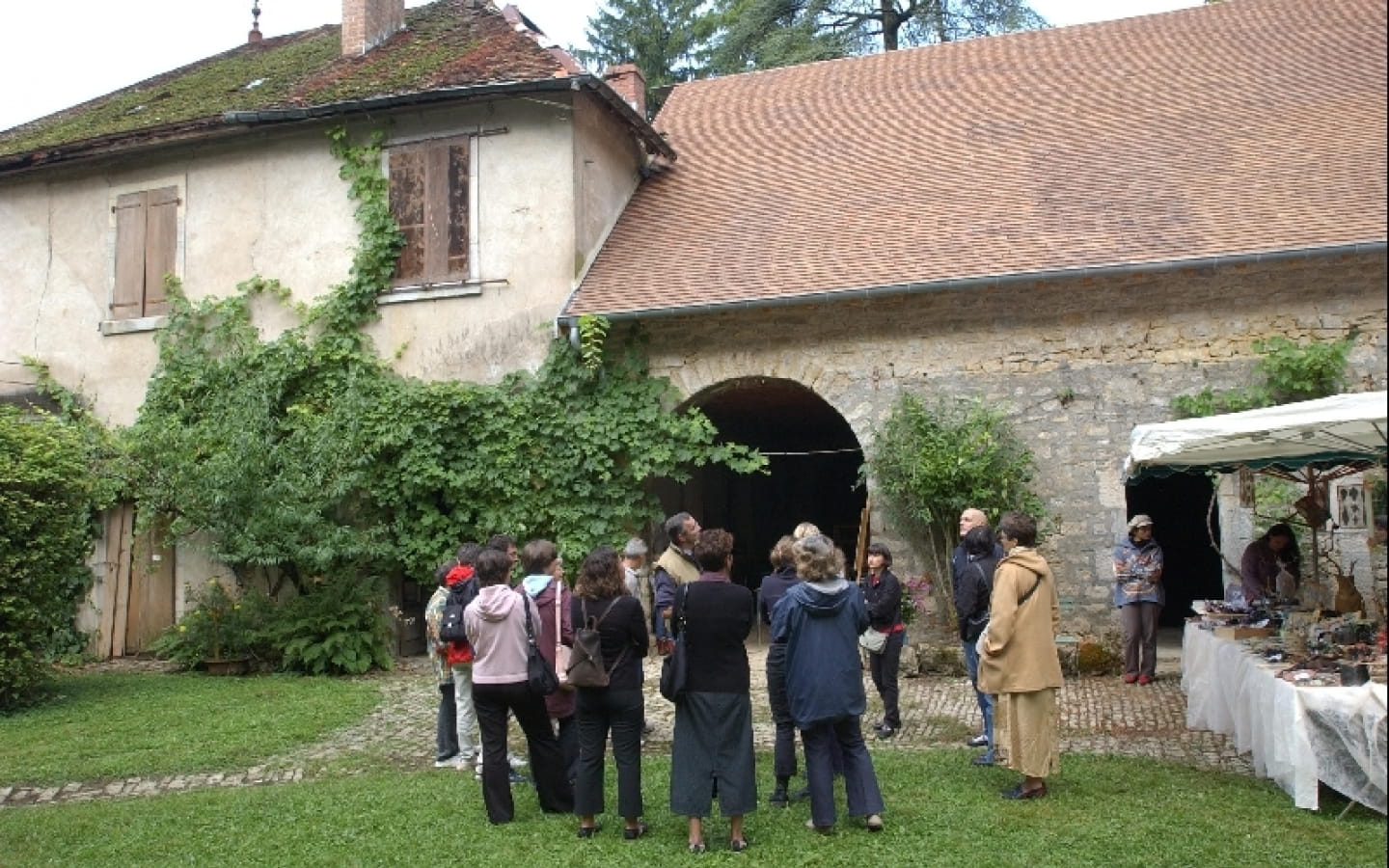 -
The building, the park, the enclosure wall and the gates have been listed as historic monuments since 2000, due to the rarity of such complete urban barns and the improvements made by the architect Delacroix.
The building, once used for agricultural production, then for wine making, was gradually transformed into one of the most beautiful country residences in Franche-Comté.
The Grange Huguenet is at the centre of a 4.5 hectare park. The grounds were once occupied by gardens, orchards and vineyards.
Dining areas were created with tables, benches and skittles and the present romantic park was born, set on an elevated site with an exceptional view over the city of Besançon and its surroundings. The park has been classified as a natural site and monument of artistic, historical, scientific, legendary and picturesque character since 1937.

Prices & Schedules
Opening :
From 16/09/23 to 17/09/23
Open during Heritage Days
Open on the 2nd Wednesday of the month from 2.30 to 5pm to be confirmed
Prices :
Brochures edited by Montagnes du Jura