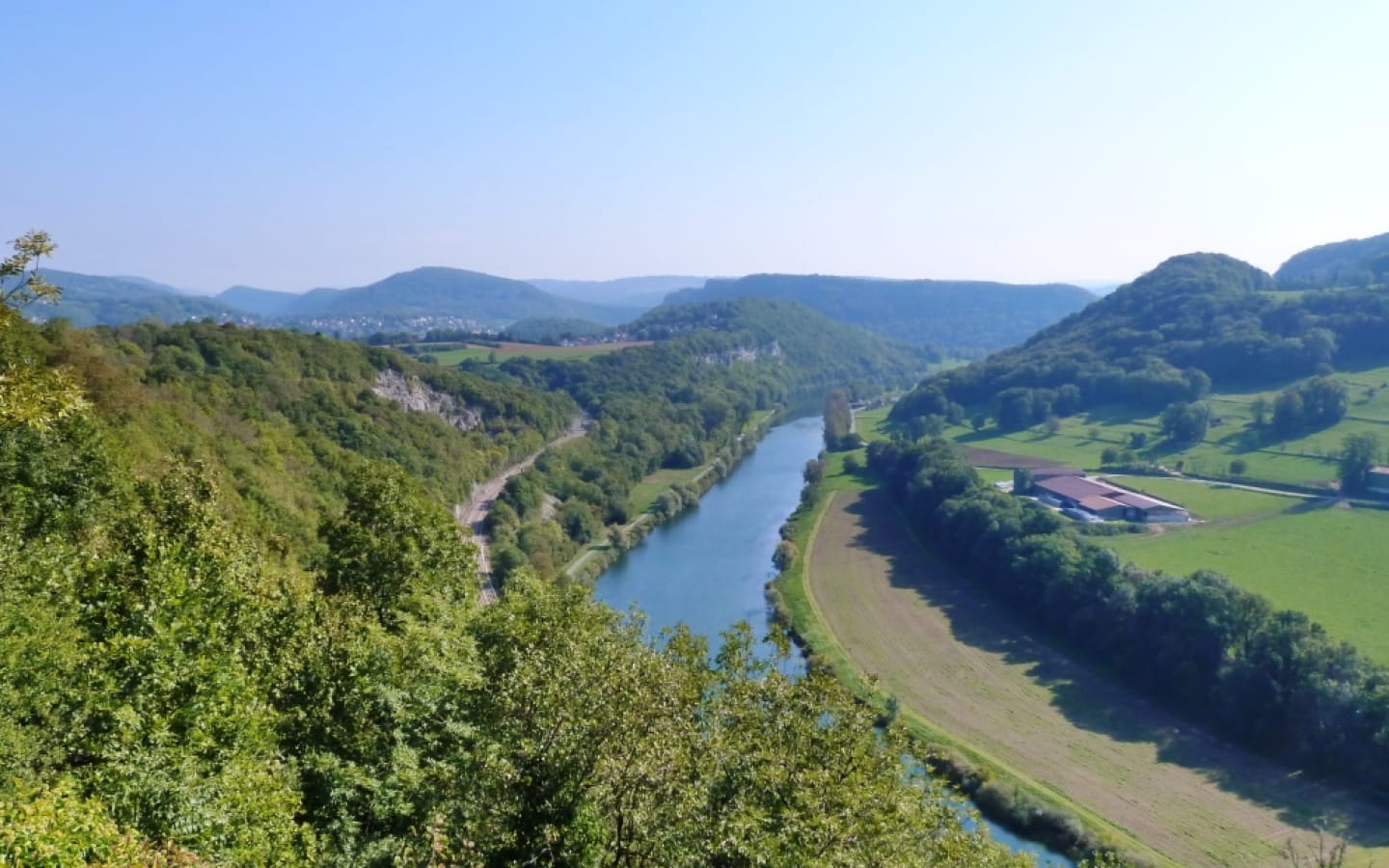 -
Who says Baume-les-Dames says Doubs Valley.
We suggest several ways to discover the landscapes of the Doubs Valley around Baume-les-Dames:
on foot or by bike: take advantage of the greenway that runs along the Doubs: the Eurovélo 6. It is even more enjoyable because it is flat!
on foot, a sporty version: there are several hiking loops between ridges, viewpoints and towpaths: the Moulin Vermoret loop, the Fente de Babre, the Croix de Châtard, the Mont Dommage, etc...
by car, motor home or motorcycle: make a detour to the Saut de Gamache lookout point in Grosbois and then follow the small roads of the Doubs valley towards Besançon. See the route here: http://www.ot-paysbaumois.fr/valleedoubs-voiture.html.
La vallée du Doubs
quai du Canal25110 BAUME-LES-DAMES
Brochures edited by Montagnes du Jura