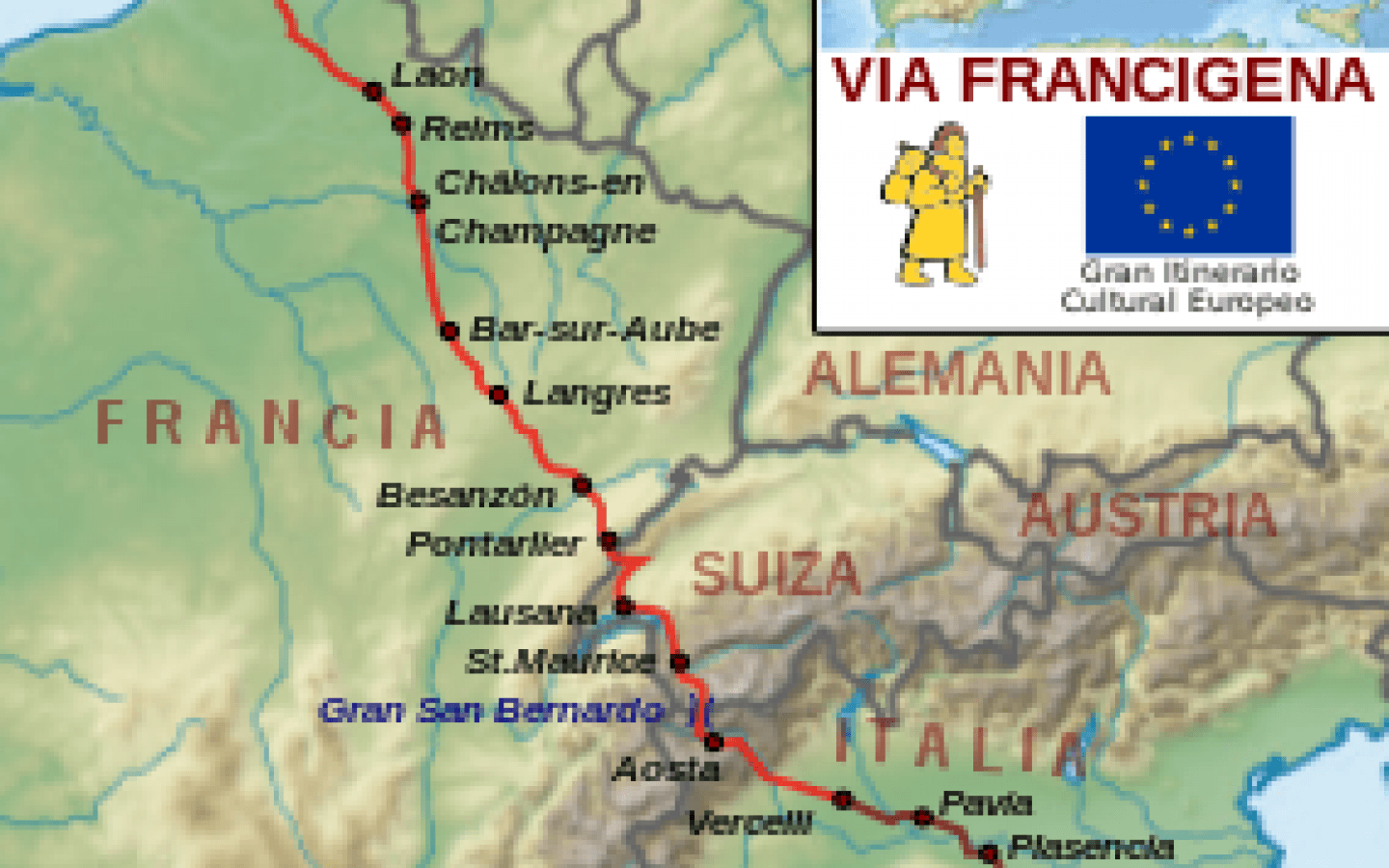 -
Welcome to the Via Francigena

Walk in the footsteps of Sigeric, Archbishop of Canterbury, who in 990 travelled to Rome from Canterbury to meet Pope John XV and receive the investiture of the pallium (the ornament worn on the chasuble reserved for Popes, Primates and Archbishops).
Similar to the Camino de Santiago de Compostela, this long-distance walking route, recognised as being of cultural interest by the Council of Europe, will take you from Canterbury to Rome over 1900 km through England (30 km), France (825 km), Switzerland (215 km) and Italy (897 km).

Take advantage of your stay in Bisontin to discover the local stages of the Via Francigena between Haute-Saône and Doubs. From the castle of Champlitte, to the city centre of Besançon, via the Loue valley, you will discover a route marked out by numerous historical and heritage sites and remarkable landscapes.

All along the route, let yourself be guided by the Via Francigena pilgrim markings, completed in France by the white and red markings of the long-distance footpaths (GR 145).

All the information you need to prepare your journey, on the official Via Francigena website and to find out more about the cultural routes of Europe.
Prices & Schedules
Opening :
via francigena
Brochures edited by Montagnes du Jura