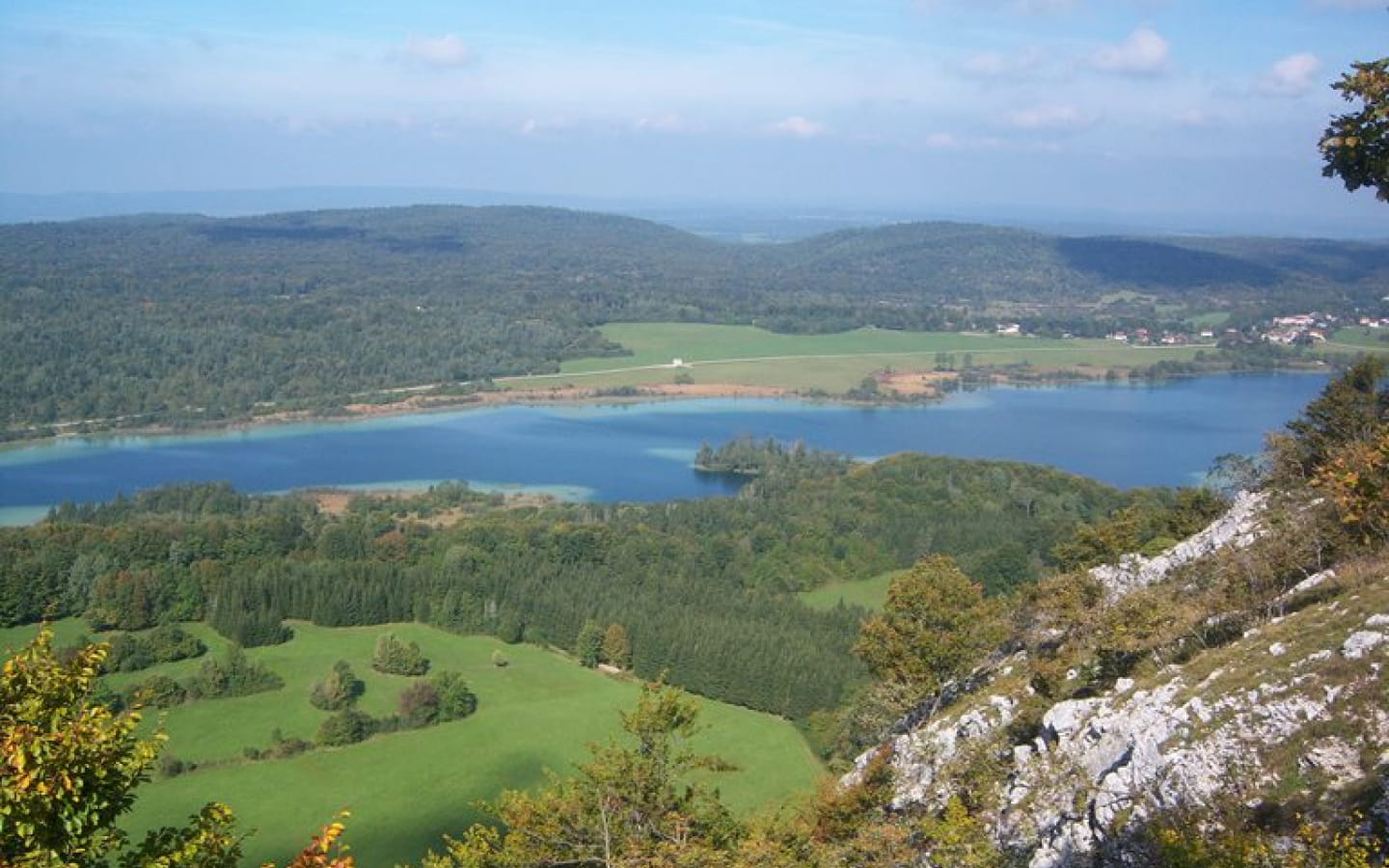 -
The Pic de l'Aigle belvedere in Chaux-du-Dombief offers wonderful views of the Jura, the Hérisson valley, the Grandvaux and Lake Ilay.

On a clear weather, you can see the Mont Blanc mountain range.

An orientation table at the summit allows you to read the 360° panorama.

Access from the car park situated at the exit of Chaux du Dombief in the direction of Clairvaux les Lacs.

Pic de l'Aigle walk 1 hour round-trip.
Pic de l'Aigle and 4 lakes belvedere walk: 2h30 round trip.
Pic de l'Aigle walk, 4 lakes belvedere down to the lake of Ilay and the lake of Maclu: 3h, 9km forming a loop. Medium/hard level.
It is advised to be well equipped and not to leave the marked pathways.
Brochures edited by Montagnes du Jura