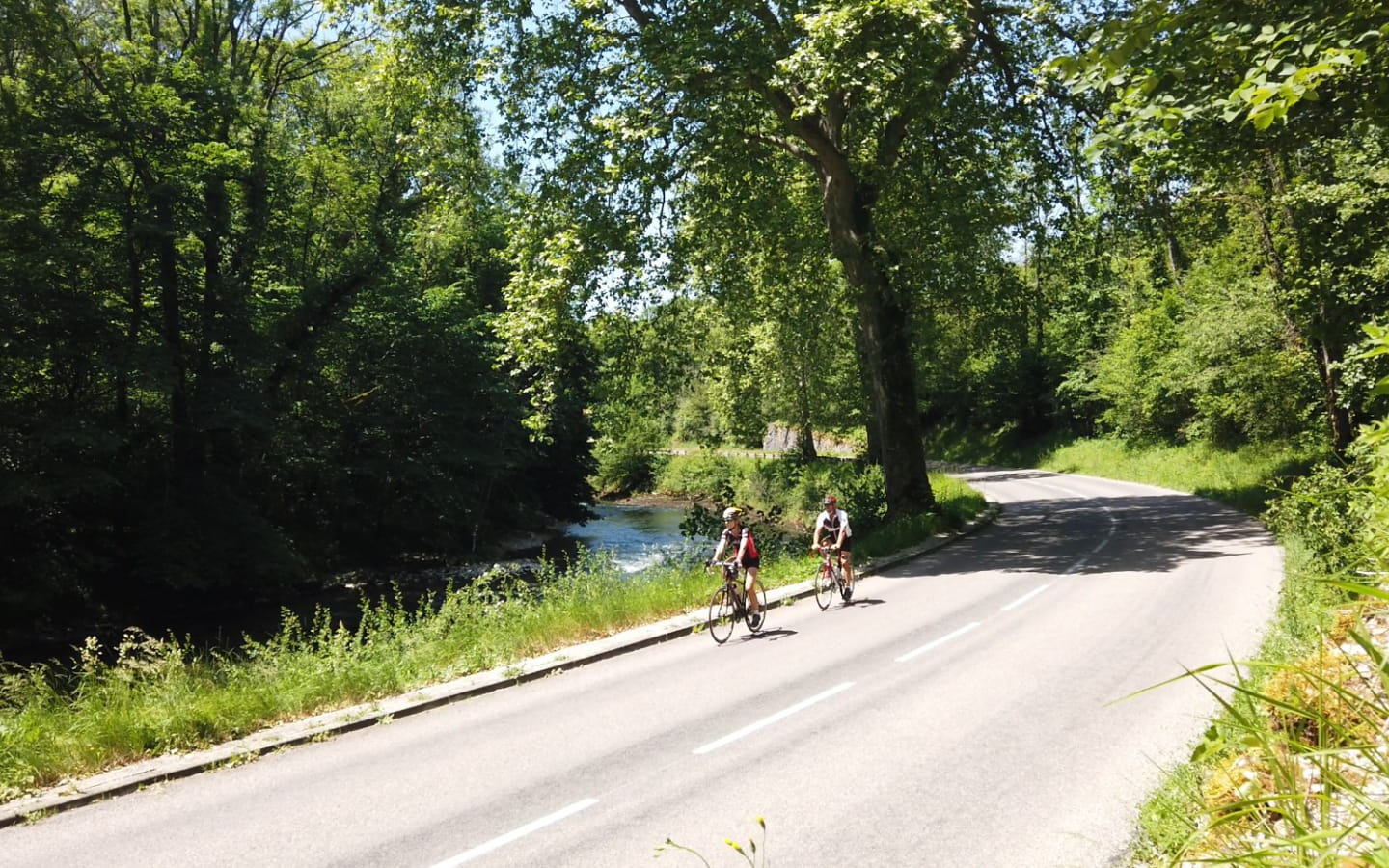 -
- the diversity of the landscapes crossed - the gourmet stops and the welcome - the clever mix of nature and culture - the charm of the "Cités de caractère".
From the Val d'Amour to the Ognon valley, passing through the Doubs valley, curious and active cyclists can follow an atypical route accessible to all.
The 4 stages of this 250 km circuit, with a part concentrated on the EuroVélo6, explore in harmony historical heritage, great Unesco sites, towns of character classified among the most beautiful villages in France, majestic valleys, gentle countryside and gourmet pleasures.

On the programme:

- Day 1: Besançon > Arc-et-Senans - 52 km - altitude difference: 316 m
Discover the Vauban City and the Royal Saltworks of Arc-et-Senans, jewels of World Heritage.

- Day 2: Arc-et-Senans > Dole - 56 km - altitude difference: 454 m
Pastoral landscapes of the Val d'Amour and discovery of Dole, former capital of the County, birthplace of Louis Pasteur.

- Day 3: Dole > Choye - 81 km - altitude difference: 929 m
Cross the Serre massif and discover the Ognon valley via Pesmes, Marnay and Gy, towns of character.

- Day 4: Choye > Besançon - 66 km - altitude difference: 621 m
Discovery of Fondremand, City of character, and other typical Comtois villages, meetings with art craftsmen...


For more informations
Les 3 vallées à vélo en Bourgogne Franche-Comté
N°OP031BFC000V50A2MZ
Brochures edited by Montagnes du Jura