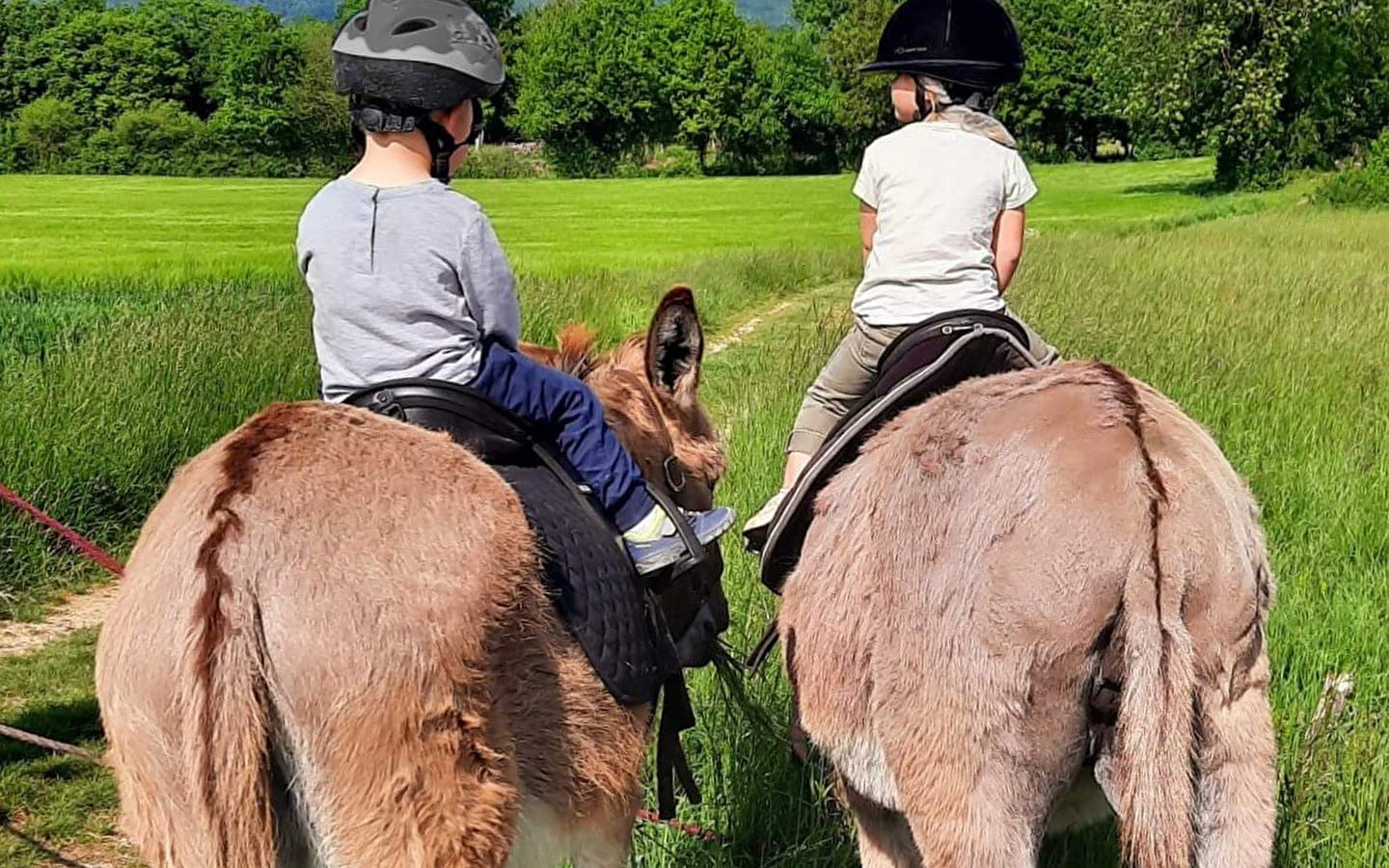 -
Rides for children from 3 years old.
Rides must be accompanied by the parents, who hold the donkey. Istanbul, Graal and Chouquette await you!
The duration of the rides varies between 1h and 2h.
Occasionally, 4-hour rides with a picnic are offered on request.
Rides can only be booked by phone or email.
Les Âneries se baladent : balades avec des ânes 144 rue du cri01350 CEYZERIEU
Prices & Schedules
Opening :
Brochures edited by Montagnes du Jura