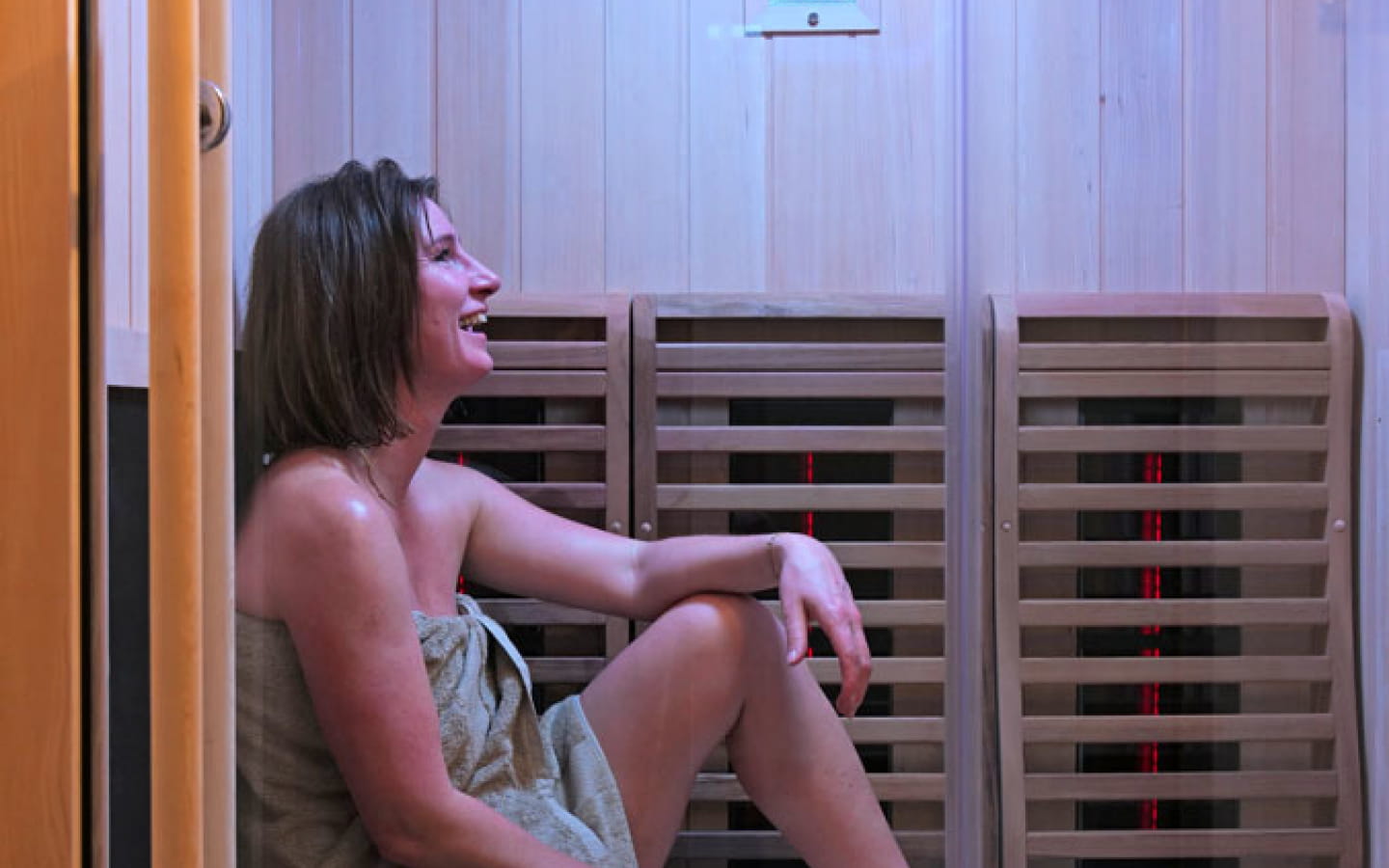 -
Welcome to Massatho Bien-être :

This place has been designed to provide you with relaxation. We have chosen natural materials such as stone and wood so that the warmth of the place soothes you. The space includes a massage room, an infrared sauna, a shower as well as a lounge where you can drink a herbal tea and rest!

You can come alone or accompanied by one or two people. The lounge will be privatized, so that this place is yours.

Graduated from the French School of Massage in Dijon, I offer you different full or partial body massages using Californian, Swedish or Amma techniques (close to shiatsu). You will be on a spacious and pleasant massage table with a heated blanket.

Classical massages:
These are full body massages lasting 1 hour, performed with organic sesame oil.

Body in hand:
A massage that is both relaxing and toning. The movements are deep in order to reach the muscular tissues. The result is a lasting release of tension, improved blood circulation and lymphatic drainage.

Sans-souci :
A very enveloping massage that brings serenity and plenitude for a real letting go. It works on the joints and muscle tone and activates the lymphatic and venous systems. The movements are gentle and fluid.

Amma :
Massage based on the traditional Japanese art of acupressure. It is performed in the form of a kata. It allows a rebalancing of energy and energizes the body. The different acupressure techniques used allow for a significant relaxation of the muscles. The person being massaged remains clothed.

Discovery massage :
Lasting 20 minutes, they allow a first approach of the massage by a targeted session, with a choice of :

- Back: to relieve tension. Either with an oil massage or an Amma version.

- Legs: to improve blood circulation and lymphatic drainage

- Feet: to relax and feel light

Long massage:
The Body in Hand and Carefree massages can be extended to a duration of 1h30. This allows for in-depth work on all areas of the body.

Massage at home:
I also perform my massages at your home and in gites or guest houses. I bring a professional table and all the necessary elements for your comfort.

Massage in companies :
As part of the well-being of employees, I intervene in companies for 20-minute massages. Sitting or table massage depending on the space available. This helps to reduce stress at work, acts on musculoskeletal disorders and restores energy.
Massatho Bien-être
4 Rue des Fayards39800 FAY-EN-MONTAGNE
French
Credit card, Cheques and postal orders, Cash, Eurocard - Mastercard, Visa
Prices & Schedules
Opening :
Massage and privatisation by appointment.
Brochures edited by Montagnes du Jura