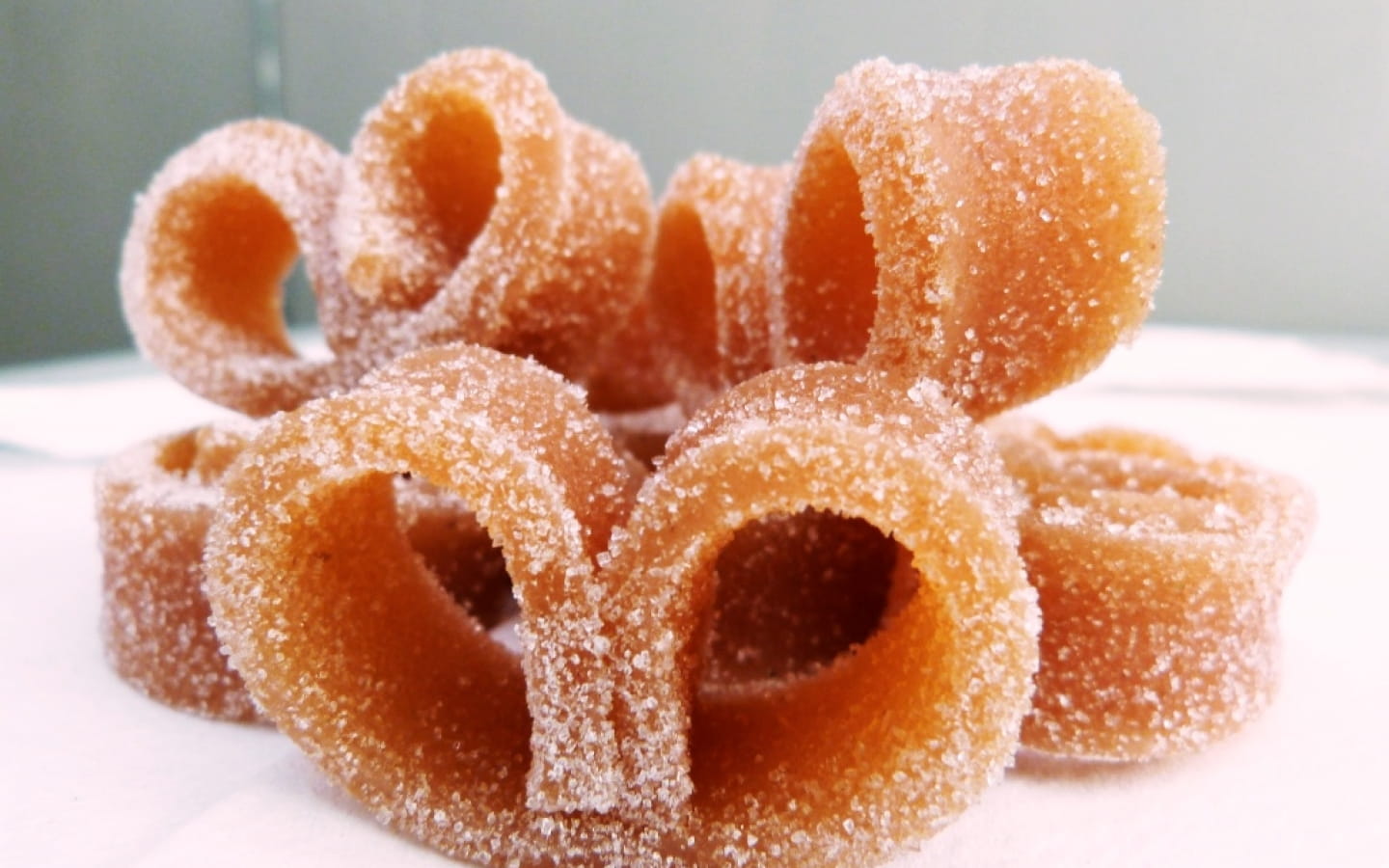 -
Quince candies belong to the long living traditions of Baume-les-Dames confectioners. They look like a pair of glasses and refer to a rather unusual story.

Abbesses in Baume-les-Dames had the rare privilege of having a crosier, symbol of authority. Sibilette de Vaire, abbess in Baume-les-Dames the late Middle Ages, quarreled with the bishop. It is said that she was so upset that she beat him with her crosier. As an excuse - or provocation!? - she gave him every year crosier-shaped quince candies.

- Pâtisserie Bertin, Félix Bougeot Street;
- Pâtisserie Thiebaud, Saint-Martin Square;
- Pâtisserie Boillot, Verdun Avenue (during quince season).
Pâtes de coing
25110 BAUME-LES-DAMES
Brochures edited by Montagnes du Jura