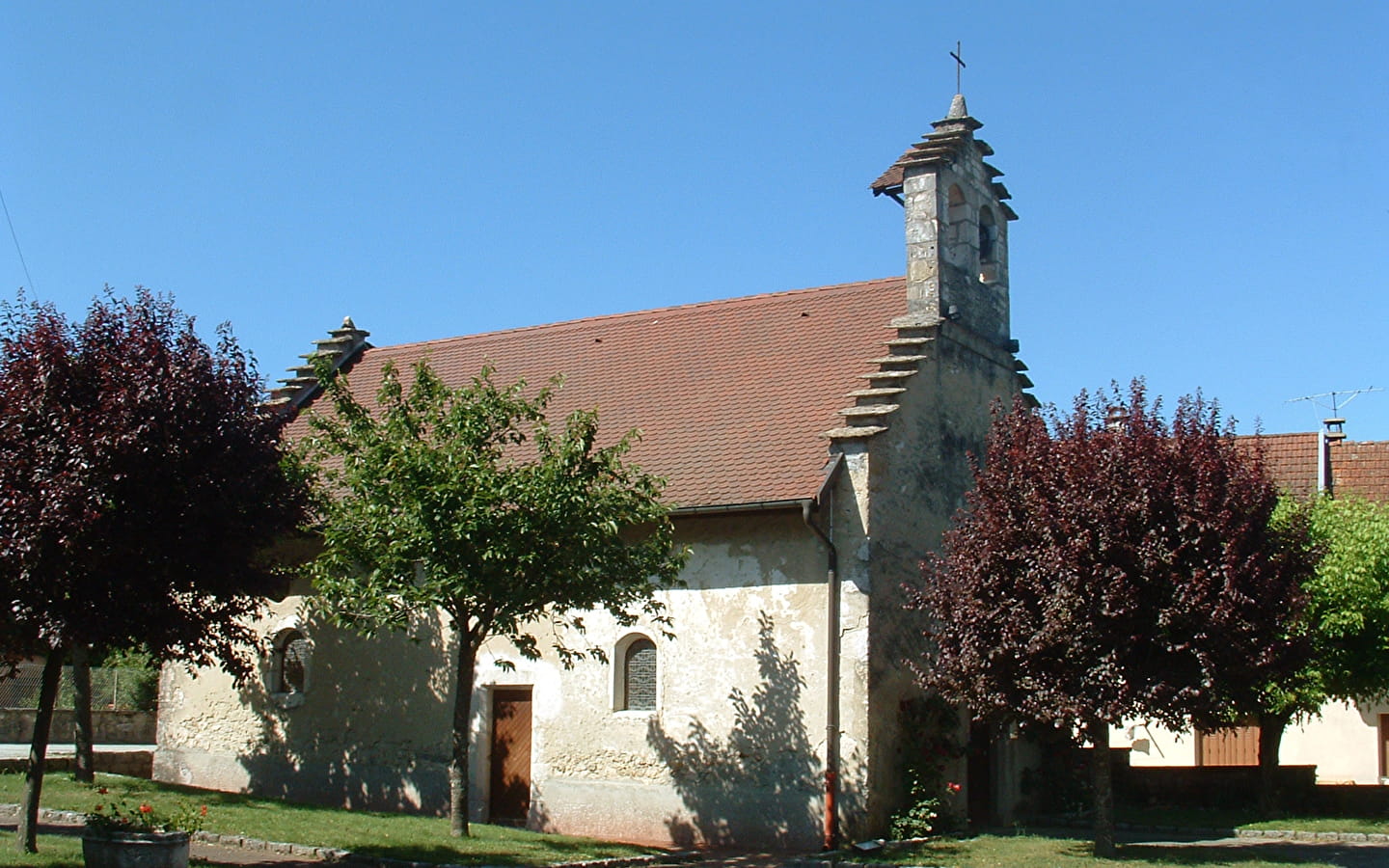 -
Arbignieu has a church and several chapels. The old church of Arbignieu was an archpriesthood of which the bishop was the collator. This church was converted into a rural home in 1947. The church was built in the Romanesque style (11th-12th century) and was remodelled in the Gothic style in 1685. Today, it still has a Romanesque apse. The transformation of the building into a civil building resulted in the loss of its gabled bell tower. A ciborium, a holy water font and tombstones form the furnishings of this church.
The present church is the result of a long project started in the 19th century by Gabriel Castin and then Jean-François Vincent. Work began in 1880 and was completed five years later. The neo-Gothic style church has a large nave and a bell tower rising above the entrance. It has, among other things, a statue of Saint Etienne and a processional banner with the effigy of Saint Etienne and Saint Anthelme.
The chapel of Peyzieu has a little known past. The very simple façade of the building, with only two side windows, has an entrance surmounted by a stone lintel as well as a gabled bell tower on a slate staircase.

The communal ovens are made up of a beautiful broken vault in limestone with their own furniture.

The war memorial is located on the main square. It is an obelisk standing on a cubic base.

The communal washhouse dates from the 19th century. It has a tiled roof and twelve wooden pillars.
Patrimoine du village d'Arboys-en-Bugey : Arbignieu
Place de la Mairie01300 ARBOYS EN BUGEY
Prices & Schedules
Opening :
Brochures edited by Montagnes du Jura