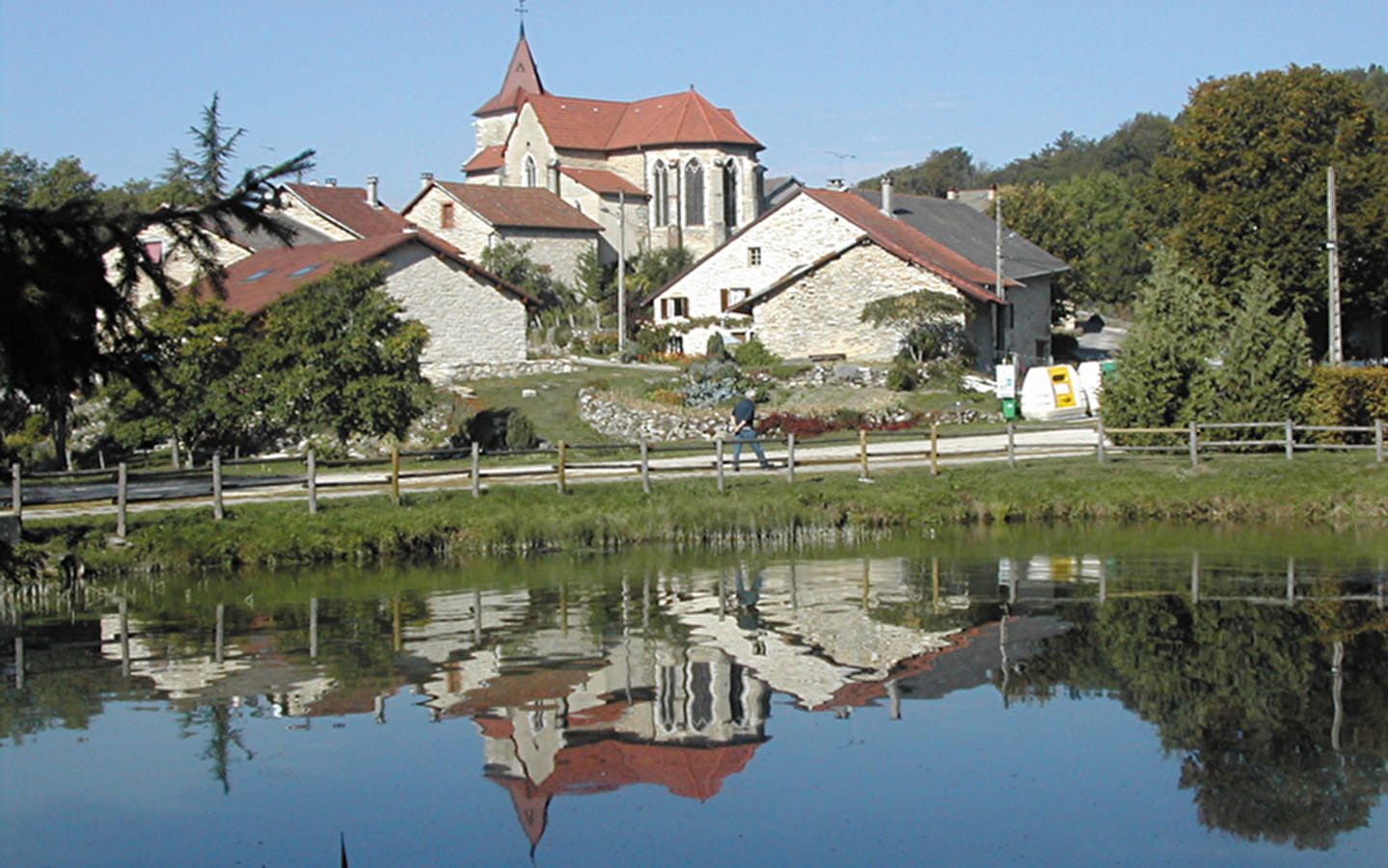 -
Most of the traditional houses in Armix have retained the style determined by their primary use: livestock and agriculture. They are all built in the same way, with three distinct parts: the house, the barn and the stable.
The village church, in neo-Gothic style, was built on the site of the old one which already existed in the 12th century. The new building was never completed due to financial problems encountered by the municipality at the time of construction. The interior walls are plastered with rough cement, the furniture is reduced to the bare essentials and there is no decoration. The church has no bell tower. In front of the church is a traditional oven in good condition, which is still used once a year during the village festival.

In the central square of the village is a fountain: a circular stone basin receiving water from the overflow of the reservoir. Next to it is a well-preserved washhouse and another at the bottom of the village. A "travail" (a tool used for shoeing animals) is located next to this washhouse.
Prices & Schedules
Opening :
Brochures edited by Montagnes du Jura