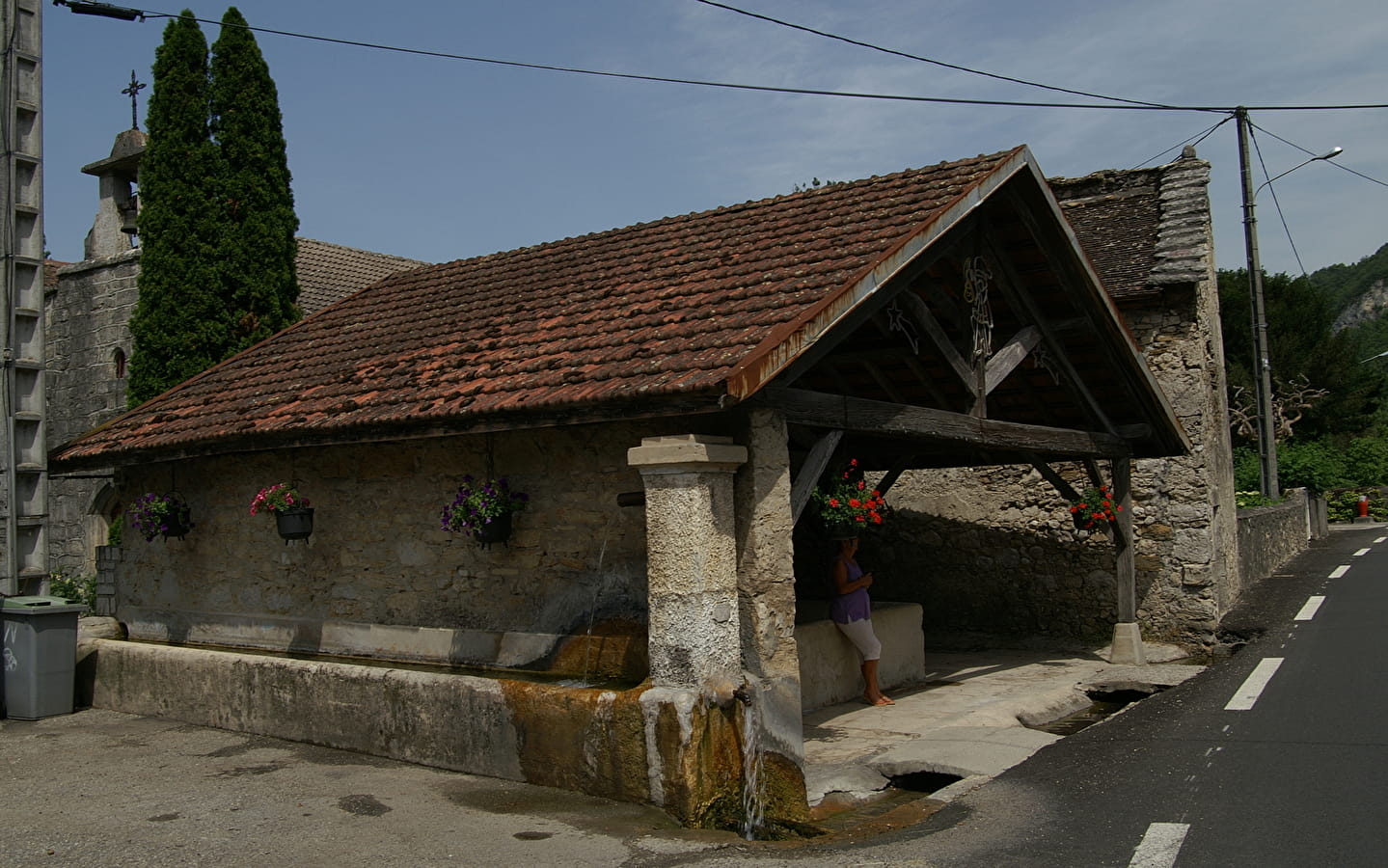 -
As with many villages in the Bugey, evidence of a very early occupation has been found. In particular, a reindeer antler instrument was found in a shelter to the north of the marsh, testifying to occupation during the Late Neolithic period. The Roman presence is also proven by coins found in the area.
The village appears in the writings under the name of Pugiacus. From the 13th to the 15th century it was a seigneury belonging to the house of Grammont. It then passed into the family of Andert. Pugieu became a commune of the canton of Virieu-le-Grand after the Revolution.

The church of Pugieu was completely rebuilt after the great fire of 1630. The exact date of the end of construction seems to be 1635, judging by the engraving on the façade. The church underwent extensive work in 1858 and again a century later. It has a very simple Gothic portal, a nave with four bays separated by pillars supporting a vault, a nave and a chancel raised by one step.
Behind the altar of the church lies the Empire colonel Brillat-Savarin.

A well was installed in the centre of the village in 1886.
The concrete washhouse at Pugieu was completed in 1896. The Chavillieu washhouse is made of stone and dates from 1825.
A very old oven, once belonging to the monastery of the Dames de Bons, was restored in 1988.

The house of Colonel Brillat-Savarin is in Pugieu. It is situated to the north of the village, at the foot of a hill. It is a complex comprising several buildings surrounding a courtyard. A barn opening by a stone arch is opposite. The entrance to the stables can be found around the carriage gate.

The former presbytery is a large building to the north of the church. It was sold during the national sale of property confiscated from the clergy.
Patrimoine du village de Chazey-Bons : Pugieu
353, avenue de la GarePugieu01510 CHAZEY-BONS
Prices & Schedules
Opening :
Brochures edited by Montagnes du Jura