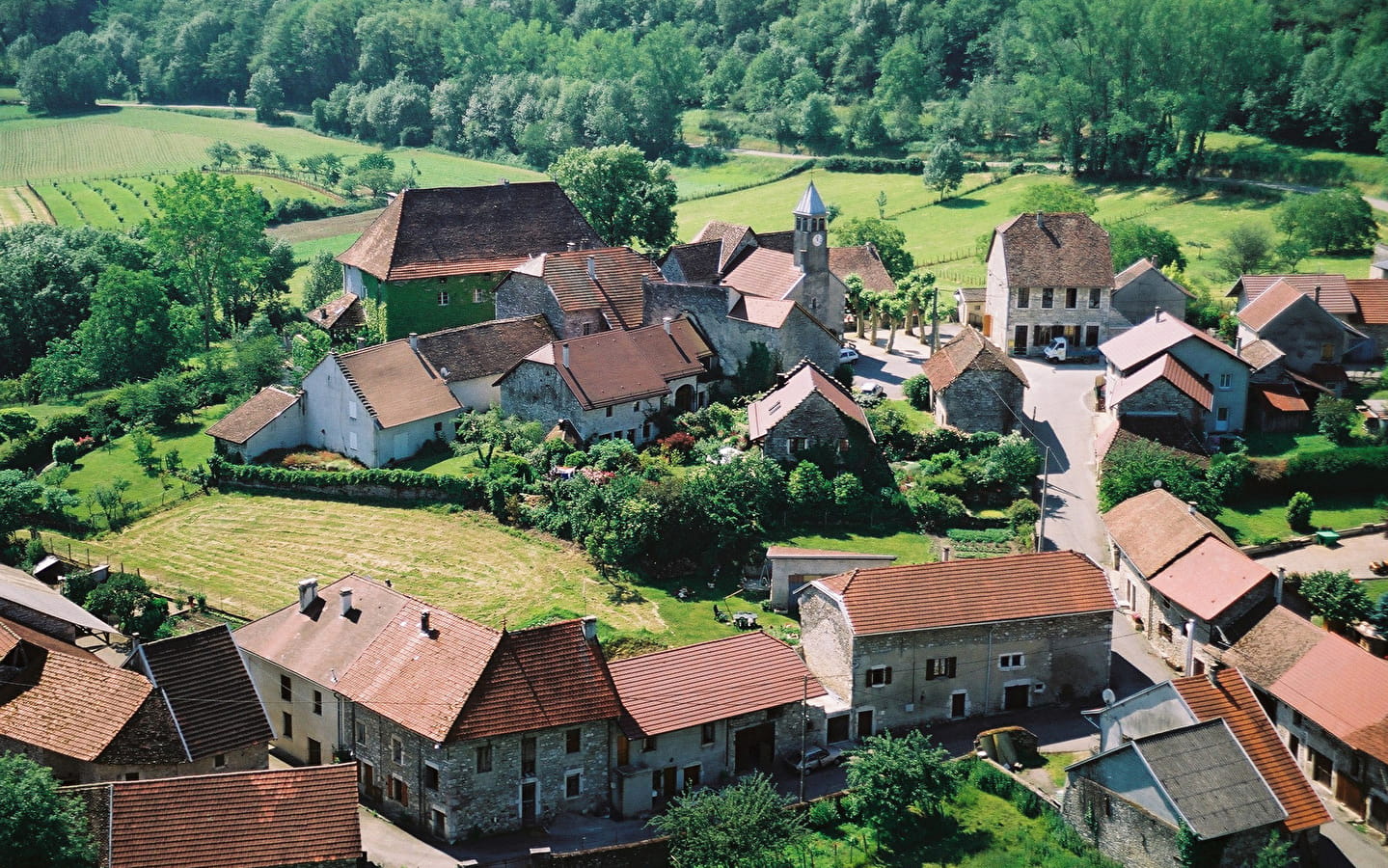 -
The remains of a Gallo-Roman villa have been found at a place called En Munet.
In the 17th century, the parishes of Saint-Champ and Chatonod were united under the authority of the bishop of Belley.

The church of Saint-Champ, located in the centre of the village, was dedicated to Saint Martin. After several repairs, the church took on its current appearance in 1681. It has a vaulted nave and two side chapels, a six-arched chevet and a choir with groin vaults.

The church of Chatonod dates from the Middle Ages. It is situated on the highest point of the village and offers a beautiful view. The bell tower, dating from 1895, is covered with tiles and topped by an iron cross. Without a transept, it seems that the vaulted nave is the oldest part.

The presbytery dates from 1683.

The old fruit factory is located at the entrance to Chatonod. It was used to treat and process the milk of the region until 1967.

Three ovens remain in the commune and are lit during village festivals. The one in Saint-Champ has kept its slate roof; it was rebuilt in 1837. Two others are in Chatonod.

A building that looks like a manor house is located near the church of Saint-Champ. This is all that remains of a castle that stood there before the Revolution.

The traditional rural habitat is made up of farms forming a group on a straight line: there are the living quarters and the farm buildings. Some roofs still have the slate roof to protect the side walls from the rain. A small conical stone is sometimes found on the top of the gable. The front roof of the buildings serves as a shelter for the farm buildings.

Some barns are still found outside the village, near the vineyards.
Patrimoine du village de Magnieu : Saint-Champ
La PalotièreSaint-Champ01300 MAGNIEU
Prices & Schedules
Opening :
Brochures edited by Montagnes du Jura