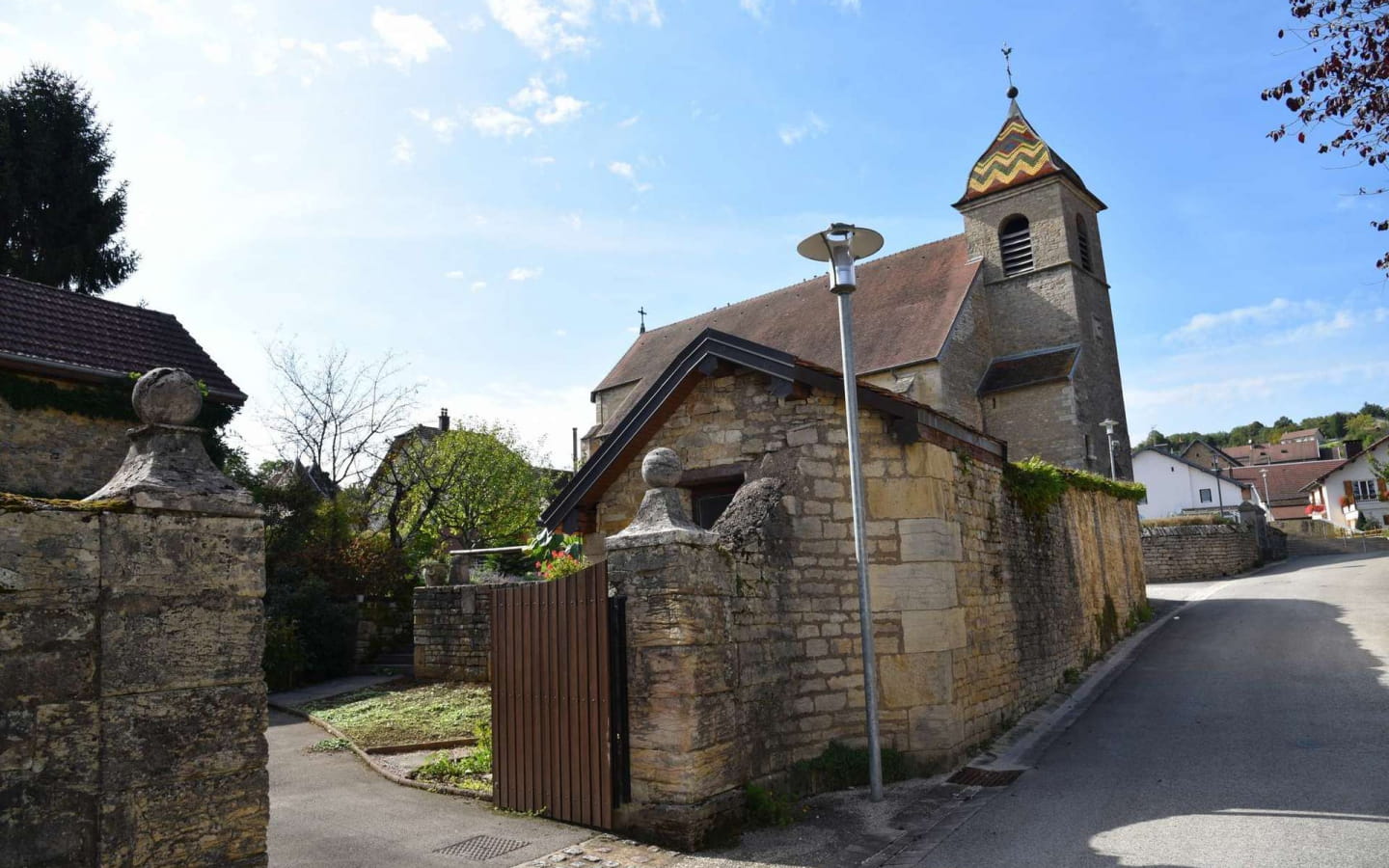 -
Bordering Besançon, Pirey has undergone, since the sixties, a profound transformation while maintaining for its inhabitants a recognized quality of life.
Agricultural activities have given way to a modern economy dominated by micromechanics and the development plan that has governed the layout of the habitat since 1974 respects the old buildings and the natural setting.
Today, numerous associations complete the picture of Pirey as a town where life is good.

This guided tour will give you views of the most beautiful houses in the village and the park of the castle. You will discover the church and its artistic treasures as well as a rope tow on the old winegrowing hillside.

SAINT-MARTIN CHURCH
Built in the 17th century and modified several times, the church houses beautiful listed furniture from the former convent of Consolation (Haut Doubs), acquired by the commune in 1805. The main elements of this decoration are the altarpieces, with the Virgin with a mantle, a remarkable sculpted group from the 16th century; the pulpit and a series of paintings by the Comtois painters Blaise and Adrien Richard.
PIREY, VISITE DU VILLAGE ET DE L'EGLISE SAINT-MARTIN
N°ASCBFC000V50KLUI
place Colonel Max25480 PIREY
Prices & Schedules
Opening :
The 11/09/22
The 23/10/22
3 pm: Wednesday 11 May
Sundays 5 June, 31 July, 7 August, 11 September, 23 October

Prices :
Special opening conditions :
Reservations are required at the Tourist Office and Congresses of Greater Besançon and a mask must be worn
Brochures edited by Montagnes du Jura