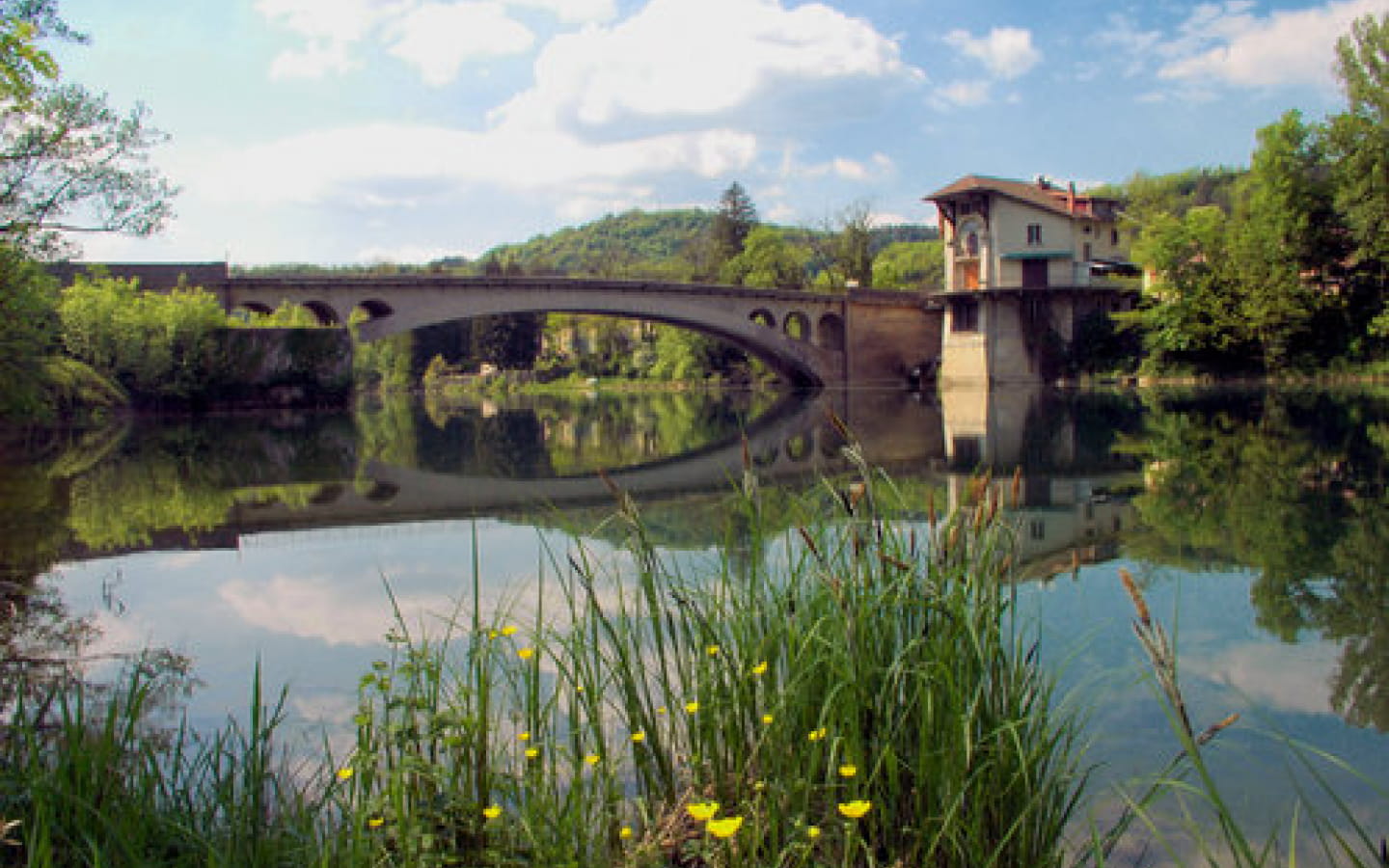 -
Rock of Thoire
The Thoires, great rulers, built their castle below Thoirette, an ancient passage and toll place. They were at the origin of the family of Thoire-Villars, which spread over a large part of the Ain valley and the Dombes. In 1400, they sold part of their property (Bresse, Bugey) to the Count of Savoy.

Thoirette:
Thoirette was part of the mandement of Montdidier. However, the territory was divided into several fiefs without justice. These belonged to the great noble families of the region such as the Balme, Dortans, Cornod and Vaugrineuse. In 1196 Etienne I de Thoire (around 1178 -1235) married Agnès de Villars. To the lands of Bugey, including Cerdon, Montréal, Arbent, Matafelon, Beauregard, Belvoir des Thoire, were added a large part of Bresse with the dombist lands of the Villars, which included the seigneuries of Villars, Châtelard, Ambérieux-en-Dombes and Trévoux.

Between 1790 and 1794, Thoirette absorbed the short-lived commune of Méligna.
Prices & Schedules
Opening :
Brochures edited by Montagnes du Jura