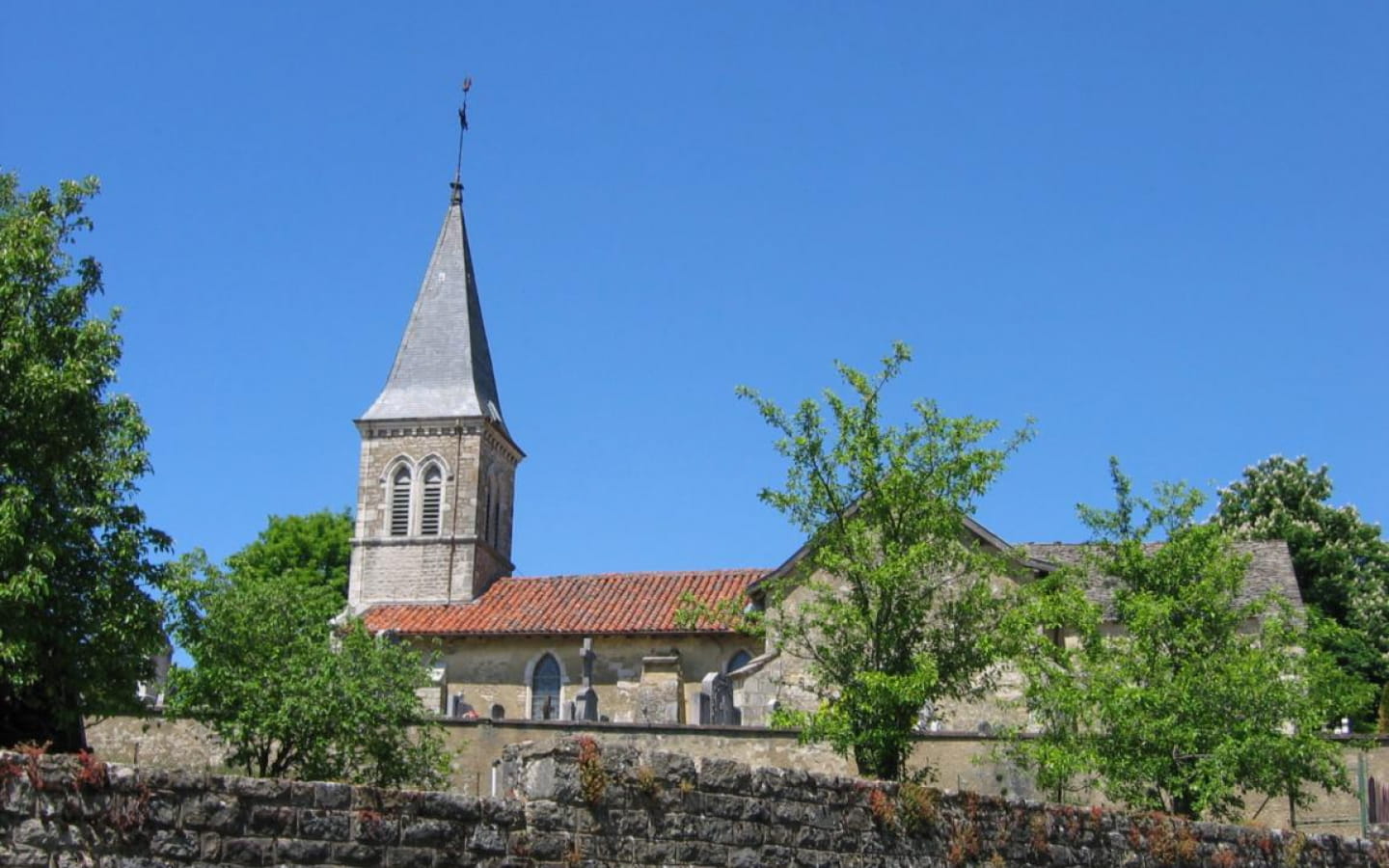 -
The village is dominated by a small mountain landscape where Mount Myon (a listed site) stands at 662 metres. For several years now, in addition to the hiking trails that lead to it, it has become a popular place for paragliding, which brings together all the enthusiasts of the region and is open to all with its discovery days, its first flights and its competitions.

In 1370, Hugues d'Andelot had a new castle built in this region ruined by the wars endemic to the 13th and 14th centuries. The town built around the castle took the name of Pressiat. All that remains of the old castle, which was dismantled during the Revolution, is a tower attached to a house. Church (12th century) and frescoes (14th century): these images for the use of illiterate believers are exceptional for the richness of the colours and the quality of the drawing. The Last Judgement can be recognised, with the resurrection of the dead and the weighing of souls. Key to be collected at the Auberge du Mt Myon.

In 1944, the village was partly destroyed and burnt down by the German troops during their retreat on 18 July 1944, to punish it for its acts of resistance. It is true that the two communes of Pressiat and Courmangoux (the neighbouring villages of Roissiat and Chevignat were burnt down) were very active in the resistance. For this reason, the commune of Pressiat was awarded the war cross with citation in the order of the Nation.
Pressiat, village martyr
Pressiat01370 VAL-REVERMONT
Prices & Schedules
Opening :
Brochures edited by Montagnes du Jura