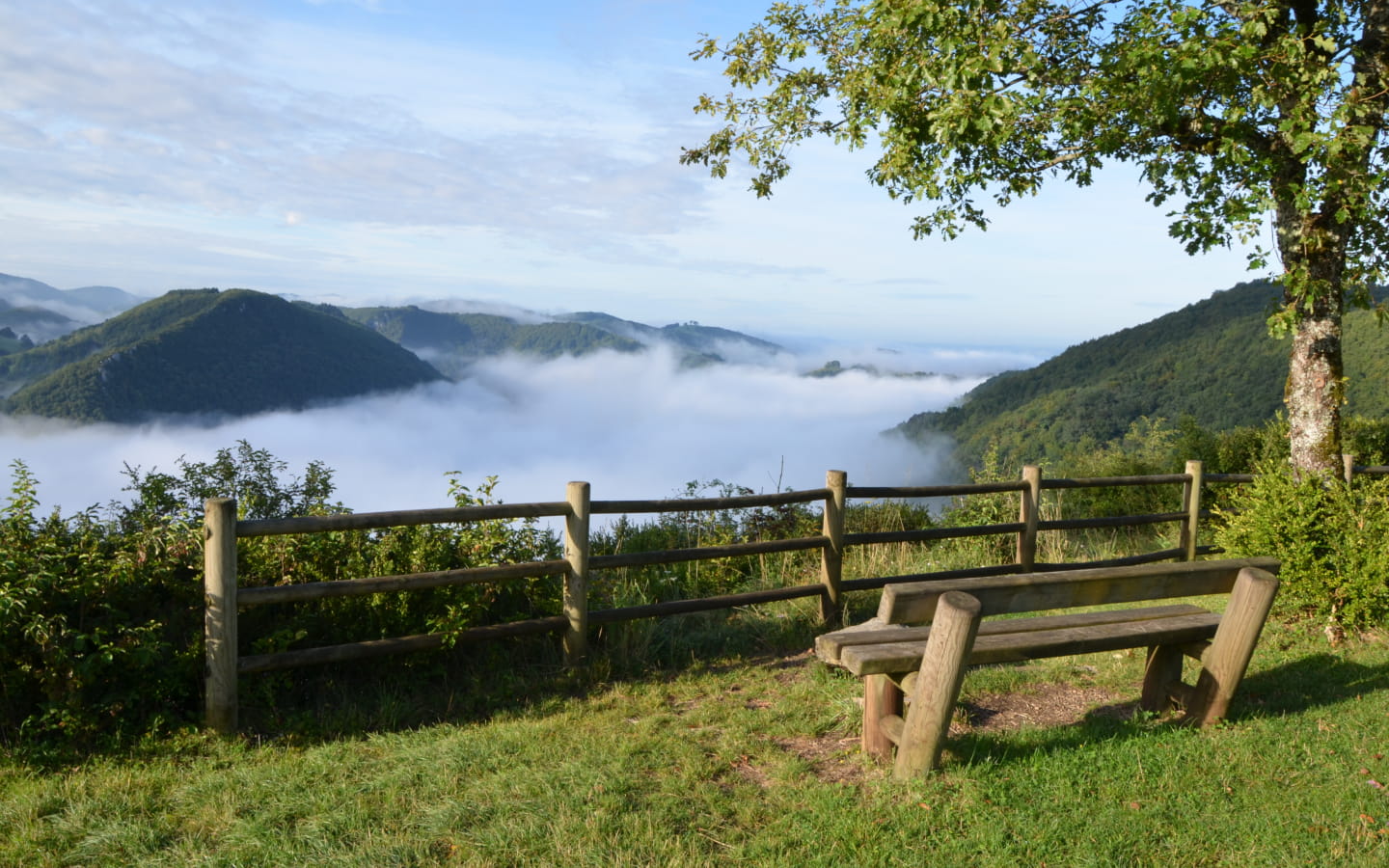 -
Composed of 5 hamlets, Bôches, Chamagnat, Coiron, le Combet and le Mortaray, the village of Saint-Alban doesn't really exists : it takes is name from the church of Saint-Alban, today ruined.
The walkers will take the pathway that will lead them to a rocky promontory to discover the remains of this "old church", roman church (12th) converted and extended by a side chapeland a porch bell tower at the middle of the 15th. From here, a superb panorama surrounding of 200 meters the Veyron Valley, the Bugey-Cerdon vineyard and the old road of Cerdon is offered to the walkers. Why have a break and picnic on this site ? In the area is located a childbirth stone where the young brides came until the 19th century.

Typical village of the Bugey you will recognize the stone houses with stone vaults, the typical vineyard houses, composed of a vaulted cellar, little stairs and a balcony, without forgetting the communal ovens, entirely restored, gathering each year in July the inhabitants for the traditional village fête, making live again the old traditions : breads, galettes,… All that drank with sparkling rosé AOC wine, the Bugey-Cerdon.

Saint-Alban, it's also and especially authentic landscapes, that invite to hobbies. The climbing hobbyists will find adapted ways to their level on the climbing rock, whereas walkers will take marked out pathways for a few hours walk, and the art lovers will appreciate the exhibitions at la Combe du Lynx where, between garden and barn, are mixed painting, sculpture and art works…

To be seen : former church – Castle of Jean de la Balme in Mortaray (1376) – Ruins of the medieval castle of Bôches (Thoires family).
Prices & Schedules
Opening :
Brochures edited by Montagnes du Jura