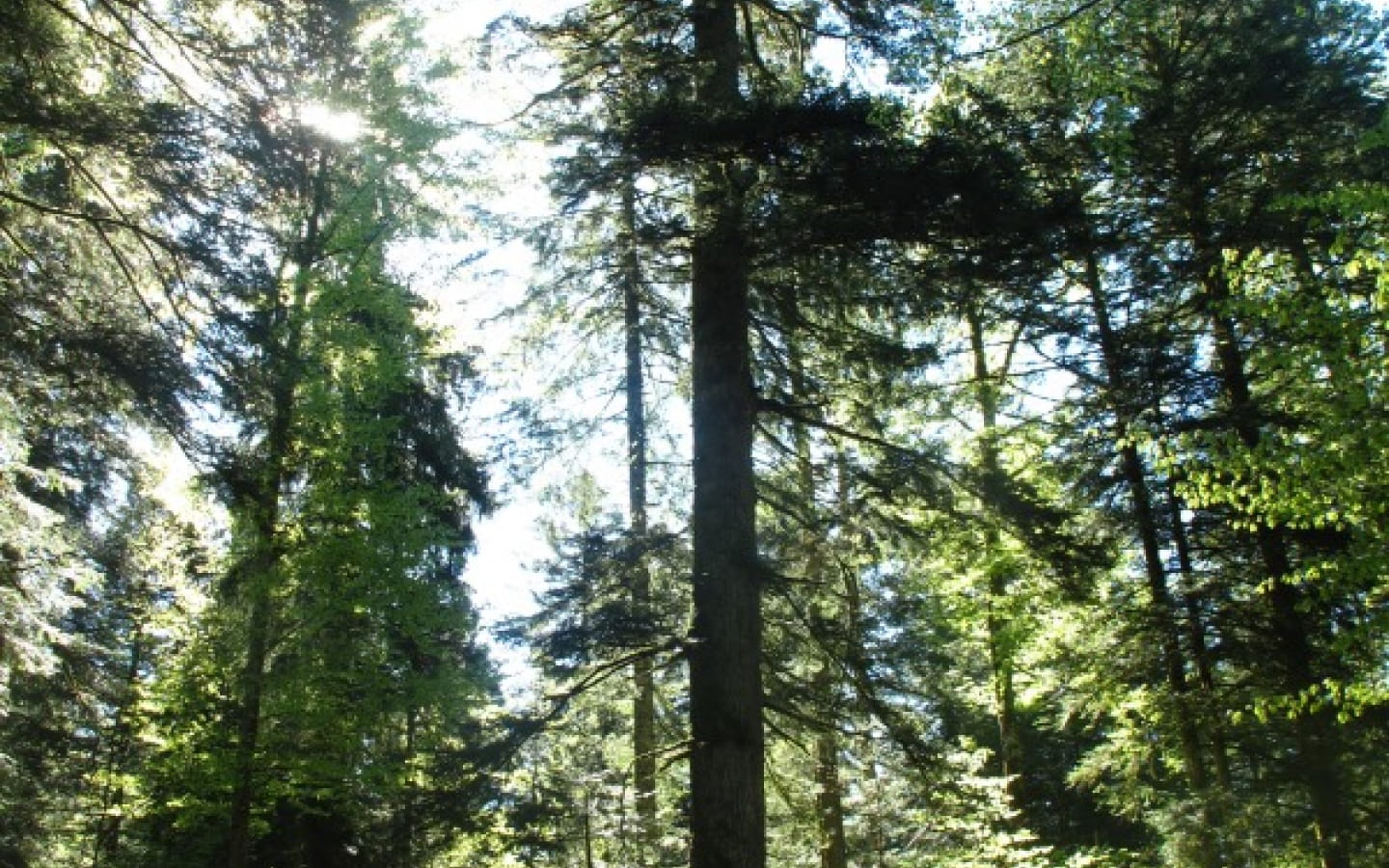 -
The most remarkable fir of the Territorial Unit of St Laurent en Grandvaux, from the Lac de Vouglans to the Grandvaux.

In 2016, its measurements were as follows:
Circumference (at the visible claw line on the trunk): 427 cm
Estimated diameter: 136 cm
Estimated total height: 42 m
Estimated log volume: 17 m3
Estimated age: about 250 years

The Silver Fir (from the Latin Abies Alba) can reach 40 to 50 m in height and live 200 to 300 years.
It is common in the French mountains, from 400 to 1800 m altitude.
Here, it is accompanied mainly by spruce and beech.

Follow the road and discovery signs from the Moulin belvedere.
Sapin président de Grande-Rivière
39150 GRANDE-RIVIERE CHATEAU
Brochures edited by Montagnes du Jura