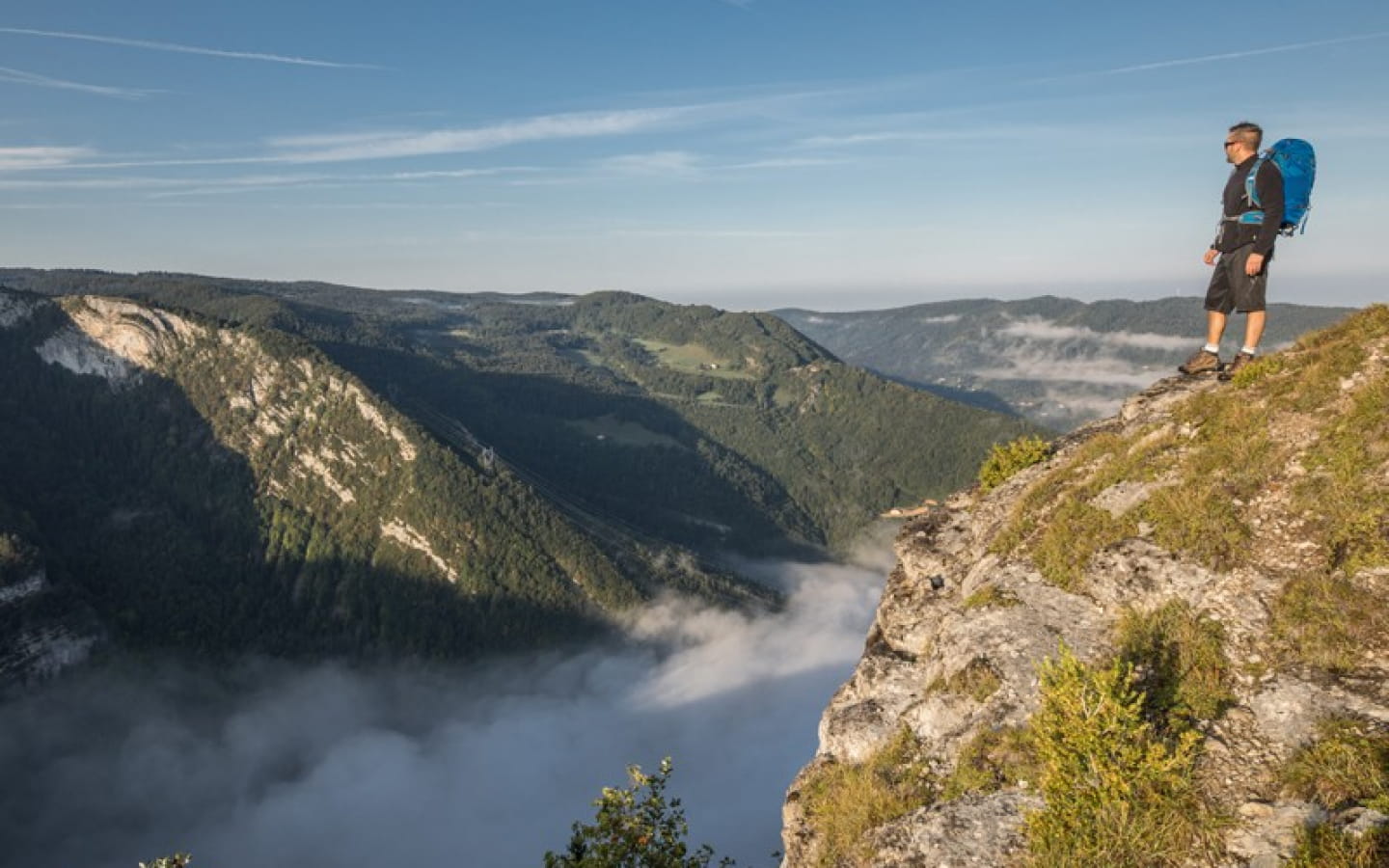 -
Loop trail
Time: 4h / 5h
Distance : 16km
Difference in altitude: +1000 m

Access : Replan site, on the heights of Septmoncel, 10 km from Saint-Claude.

GPS coordinates departure (decimal degrees) :
latitude N 46.369581 / longitude E 5.903743

/Attention, the name of this trail is related to its difficulty: some portions are difficult and require good hiking skills. The trail is not recommended for people who are afraid of heights.

The Jura Chamois Trail is :

- A free outdoor activity.
- A free trail with no need for a map, 17 educational markers will guide you along the trail.
- Educational markers with photos of the points of passage so that orientation is child's play.
- A trail in the heart of nature with explanations of the region and the surrounding landscape.
- A 16km trail to be done alone or with the family, allow 4 to 5 hours depending on the walker.
- A trail to be discovered in stages over one or more days (three smaller loops are possible).
- The discovery of exceptional panoramas.
- A trail combining positive and negative gradients.

Why the Jura Chamois Trail?

After the Diots du Haut-Jura trail, which proposes a discovery of the local soil,
and the Lapidary Trail, which explains the region's prestigious know-how,
here is the Chamois trail, which takes you through the hills and valleys to evoke the fauna and geology of our Jura massif.

The aim of this trail is to offer everyone the freedom to discover and share the beauty of the Jura panoramas during a unique educational walk.


Brochures edited by Montagnes du Jura