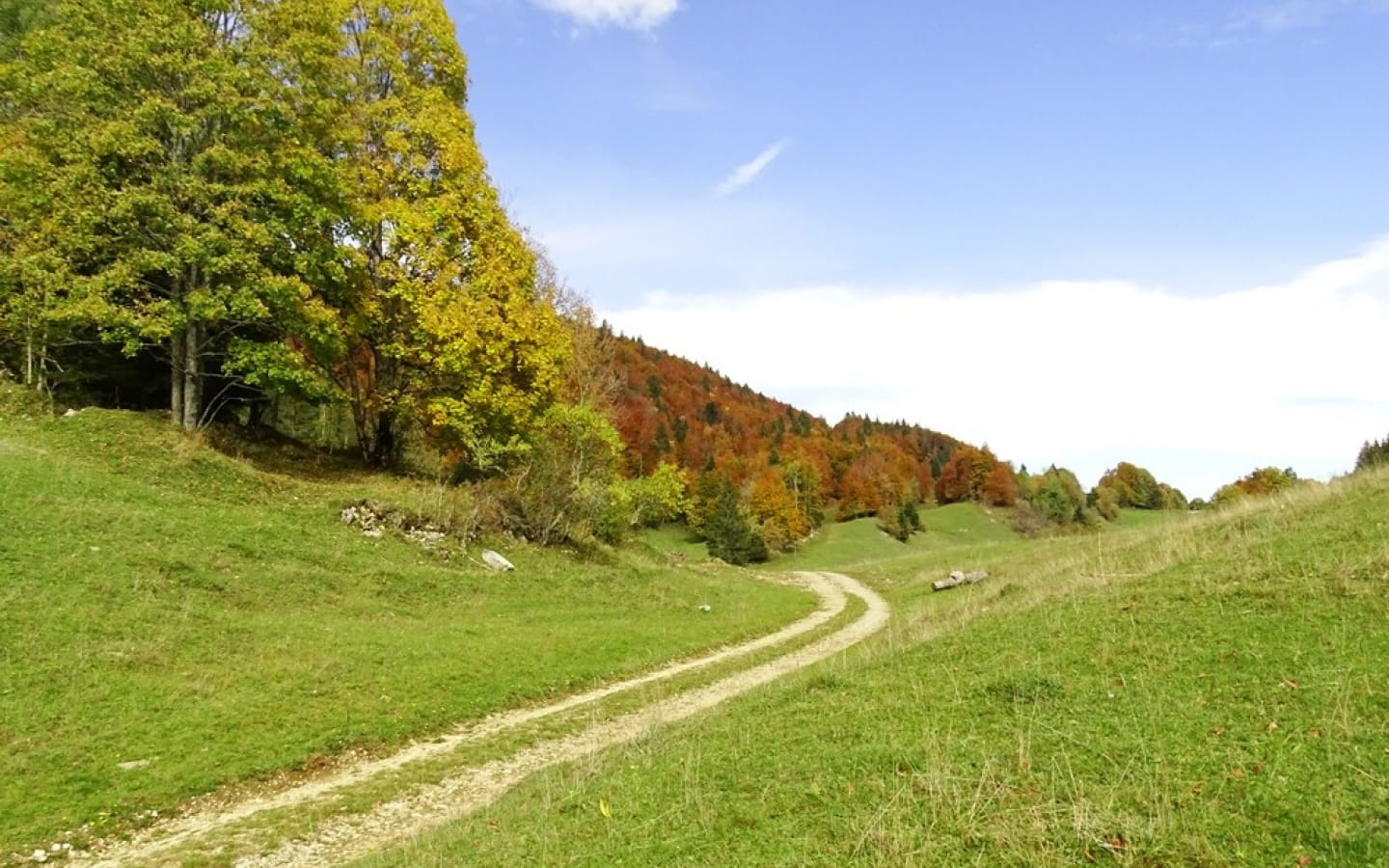 -
Loop trail
Time: 2h30 / 3h30
Distance : 11km
Difference in altitude: 350 m

Access : Lieu dit Clavières, 39310 Septmoncel

GPS coordinates departure (decimal degrees) :
latitude N 46.3882 / longitude E 5.9400

The Diots trail is :

- A free outdoor activity.
- A free, no-heads-up route, no need for a map, 12 educational markers will guide you along the route.
- Educational markers with photos of the points of passage so that orientation is child's play.
- A trail in the heart of nature with explanations about the region and the surrounding landscape.
- An 11km trail to be done alone or with the family, allow 2h30 to 3h30 depending on the walker.
- The discovery of exceptional panoramas.
- A trail combining positive and negative gradients.

Why the Diots du Jura trail?

The aim of this trail is to offer everyone the freedom to discover and share the beauty of the Jura panoramas, through a unique educational hike.
Promoting hiking in a different form was the objective of the commune of Septmoncel and the Entente Sportive, supported by the "Clavière" company and the Franche-Comté region. The emphasis is on modern signposting, allowing hikers to discover the wealth of the Haut-Jura without a map.

What are the Diots du Jura?

The Diots du Jura are a delicatessen speciality brought up to date by the "Clavière" delicatessen.
They are small pork sausages whose origin dates back to the 12th century. Indeed, the word "Diot" would have originated from "Diôl".
This term meant sausage in Arpitan.
Brochures edited by Montagnes du Jura